Wayward Sisters Won't Find its Home on The CW
The all-female Supernatural spinoff has been passed on by the network.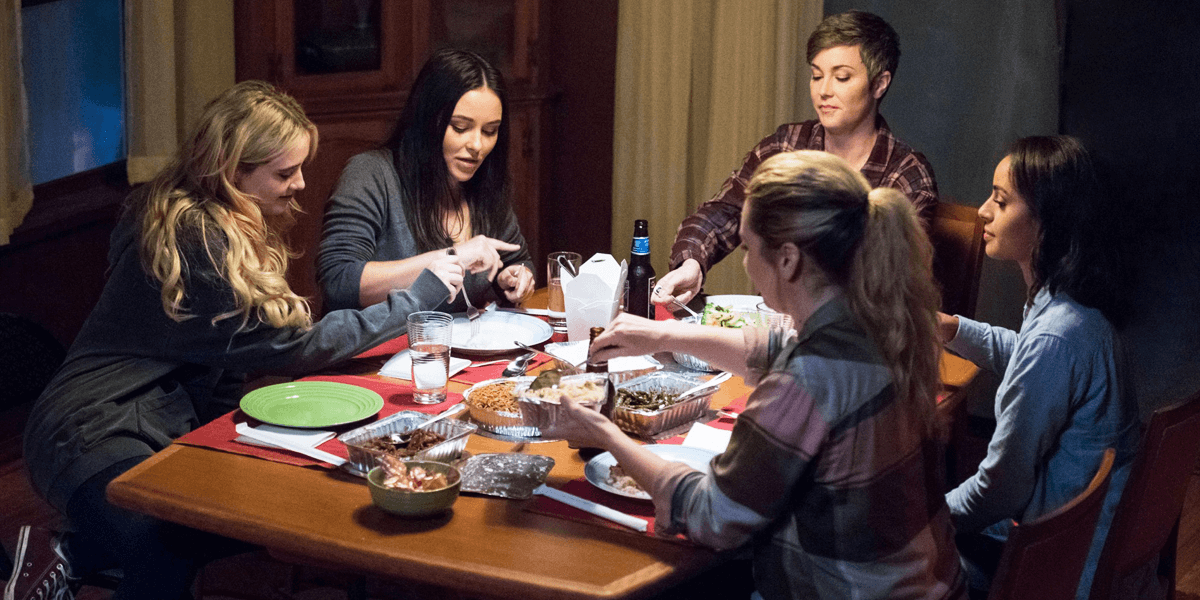 Image via The CW / CC BY
---
In a surprise move, The CW announced that they will not be placing a full series order for Supernatural spinoff series Wayward Sisters. The show, which aired as a "proof of concept" as a part of Supernatural's 13th season back in January, is essentially dead on arrival. The episode in question and proposed series was to star an all-female cast of characters who had been introduced over the original series' lengthy run, fighting demons and other entities much like Dean and Sam.
The full line-up featured Kathryn Newton as Claire Novak, Kim Rhodes as Sheriff Jody Mills, Clark Backo as Patience Turner, Briana Buckmaster as Sheriff Donna Hanscum, Katherine Ramdeen as Alex Jones, and Yadira Guevara-Prip as Kaia Nieves. Fans as well as those behind the show were obviously shocked and upset by this decision when show writer Andrew Dabb confirmed the cancellation, via his Twitter account.
It breaks my heart to say this, but CW has chosen to pass on Wayward Sisters. We love these characters, and have spent almost two years trying to make this show a reality on the network... but there are some fights, sometimes, you can't win.

— Andrew Dabb (@andrewdabb) May 11, 2018
Supernatural series regular and star of the proposed spinoff also chimed in with her own thoughts.
1. We have lost nothing. I cannot say, "This is more than a TV show," and then mourn a death when there's no TV show. We are still here. All of us. We will not lose the community nor the voice we have made. This is how the heart's yes is louder than their no. #wayward

— ΞXΓЯΞMΞ ҜIM (@kimrhodes4real) May 11, 2018
Are you upset about the sudden death of Wayward Sisters? Should The CW listen to fan backlash and reverse their decision, or does the only demon fighting you want to see come courtesy of the Winchester Brothers? Sound off in the comments below.