The Walking Dead's 9th Season Might Look a Lot Different
Next year may bring a new beginning for the series, both in the story and the show itself.
By Chris Morse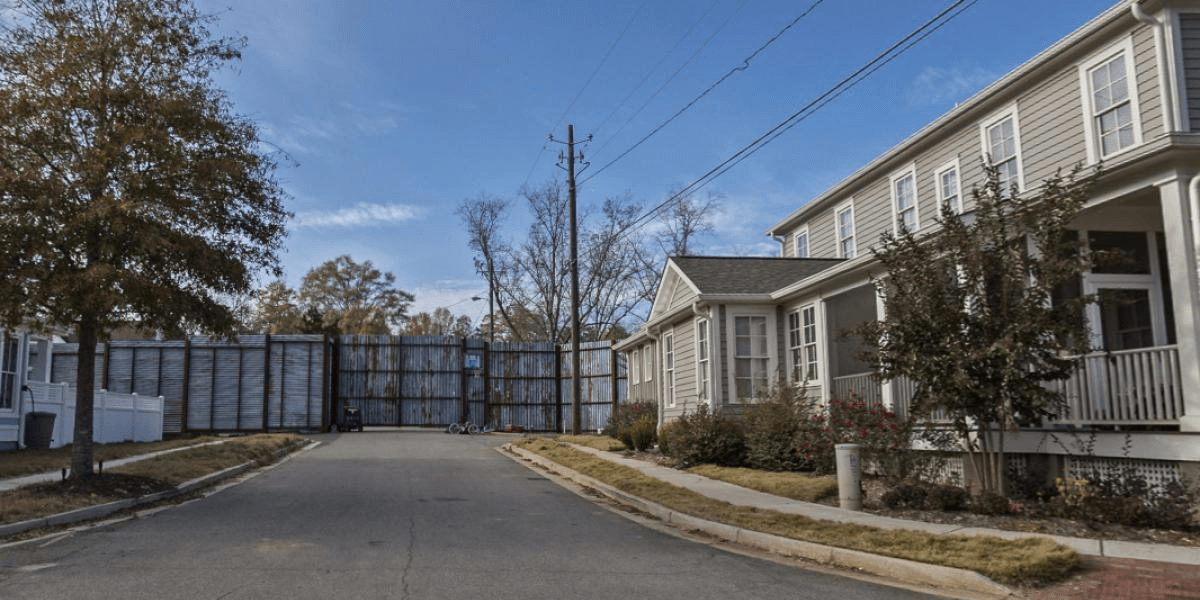 The war is over. Now it's time for what comes after, both in the context of the show's storyline as well as the TV series itself. After serving as showrunner of The Walking Dead for the past 4 seasons, Scott Gimple is moving up to oversee both this show and Fear the Walking Dead on a creative level. Starting with season 9, Angela Kang will be taking over the job and this move promises to bring a new era for the series and a little bit of a fresh start.
While we don't yet know if the next season will start with a time skip of a few years like in the comic series, that would certainly be an effective way to put the war arc behind us and start telling new stories in this ruined world. The slate is not totally clean, however, with Negan imprisoned instead of being killed off. There's always the possibility that his character will play a role in the coming season and the ones to follow. Despite all that, the minds behind the show are at a crossroads where they really can push the reset button and inject some fresh new life into the series.
That is exactly what fans should expect starting with season 9, according to Scott Gimple in his latest interview with Vulture. For starters, he is glad that our heroes remained mostly unscathed after the season finale, commenting that it "was about mercy." A slightly different approach compared to the usual format was certainly intended. "It was to show that things were changing," Gimple said, implying that is the case for both the characters and viewers alike. He went on to explain his meaning.
You know, Angela Kang is our new showrunner, and I just don't want her to kill me. I can say just, generally, that the show will evolve. The stories are evolving. The things that they're facing are evolving. The stakes are even higher because of what they're all trying to do, and how they come into conflict with big things. Yes, there's some unfinished business from this season, but that isn't the big, big drive. I'm just very excited to break some new ground, to see them tackle very, very different issues, problems, and conflicts than we've seen in the last eight years. It is just going to be a very, very different show.
Part of the war ending means that these characters are going to have to learn how to rebuild and embrace humanity again. Perhaps Negan's imprisonment plays a part in that, as it showed Rick's character finding more of his original self. Mercy is harder to master than wrath, which is an important lesson when faced with the task of rebuilding a society from scratch. When asked about this, Scott Gimple couldn't help but to agree with that being a core theme to where The Walking Dead goes next.
Yes, that kind of ambition is a big part of the show moving forward. It's a much bigger thing that they're all aspiring to. I suppose that's where they should be; it's where the comic went because they learned how to survive. How do they take that further? What do they do with that superpower, and what are their responsibilities? These are things that we're gonna be exploring in season nine.
We apparently weren't the only ones to get a little fatigued with the length of the all-out war story either, with Gimple commenting that everyone on board is looking forward to moving in a new direction. Here's what we can expect.
There's a great deal of ambition to the story that Angela wants to tell, but I think that's very exciting for people, just feeling the difference. The war was a long, long story. It was like doing a 33-hour movie. It's exciting to get into new stuff, to break new ground and discover new things. Yeah, I think people are charged up.
The full interview illustrates how the writers and creatives behind the show are certainly welcoming change just as us viewers are. We figured this kind of soft reset was coming by the end of the season and shot down terrible ideas such as killing off Rick in favor of a "be patient, change is coming" sort of approach. It looks like that's the plan, but we'll have to see how it pans out later this year when The Walking Dead returns.
For now, we're plenty content to take a break and hope we return to something fresh when season 9 premieres. Will you be tuning in to see what comes after? Let us know in the comments.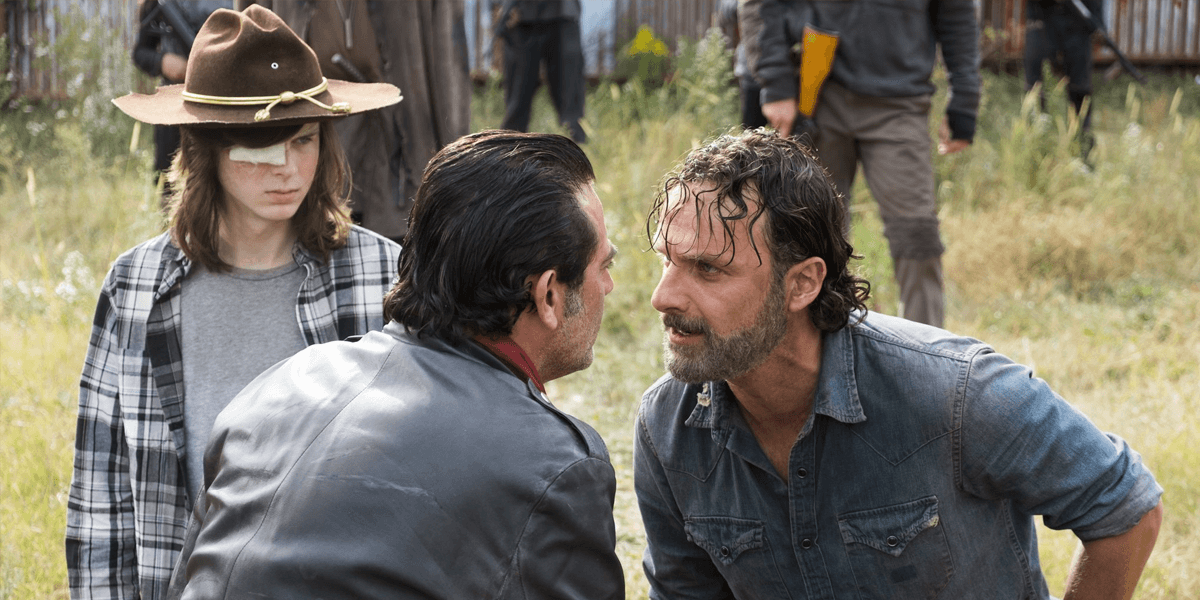 Why Rick Needs to Die and Other Shitty Walking Dead Takes
Are we even trying to make sense anymore?
Read More