This Screen-Accurate Annabelle Doll is Creepy
Mezco is releasing a life-sized doll of Annabelle from The Conjuring.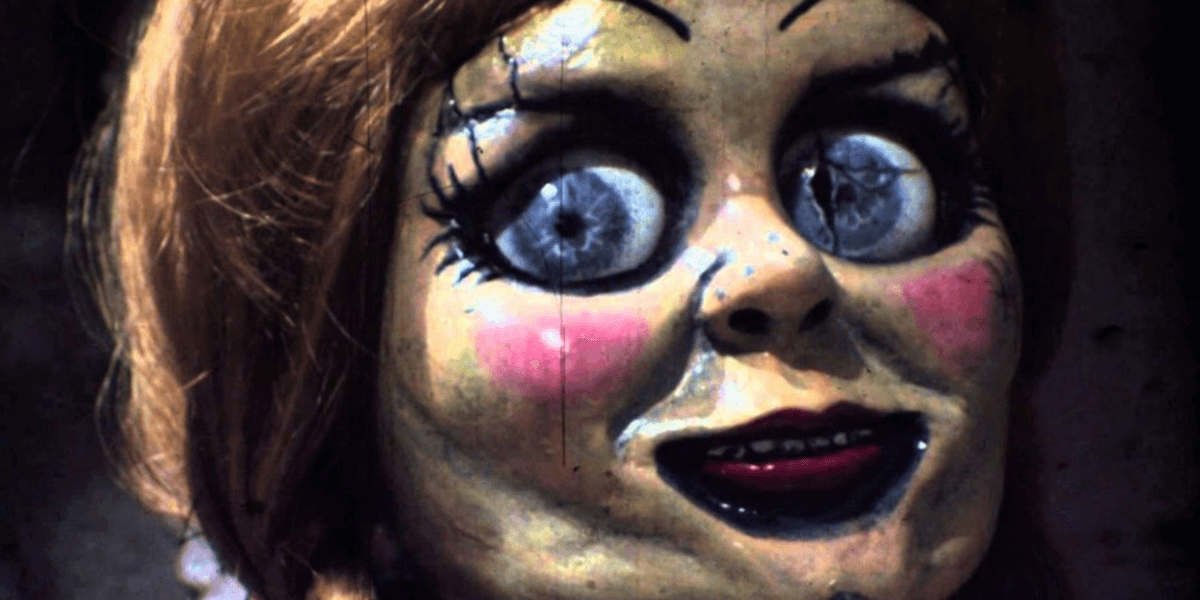 Fans of The Conjuring and, more specifically, its creepy living porcelin doll Annabelle now have an oppertunity to bring her home. Mezco, a toy company best known for their Living Dead Dolls line, is currently shipping out their licensed screen-accurate Annabelle doll.
"Horror fans first met Annabelle in the sleeper hit The Conjuring. Then she wowed fans with her star turn in Annabelle as she dug her cold plastic hands into their hearts.

From her sinister grin to the malevolent gleam in her dead eyes, no detail has been overlooked. Mezco's award-winning design team has captured every nuance of Annabelle's frightening visage. Mezco's Annabelle doll stands eighteen inches tall and features rotocast head, hands, and feet. Her torso, legs, and arms are screen-accurate plush. With her film matched clothing and rooted hair you will swear she stepped right out of the silver screen!

Annabelle, the sinister conduit to the damned, comes complete in a collector-friendly window box that may help keep the malevolent entity the cultists conjured contained…then again, it may not"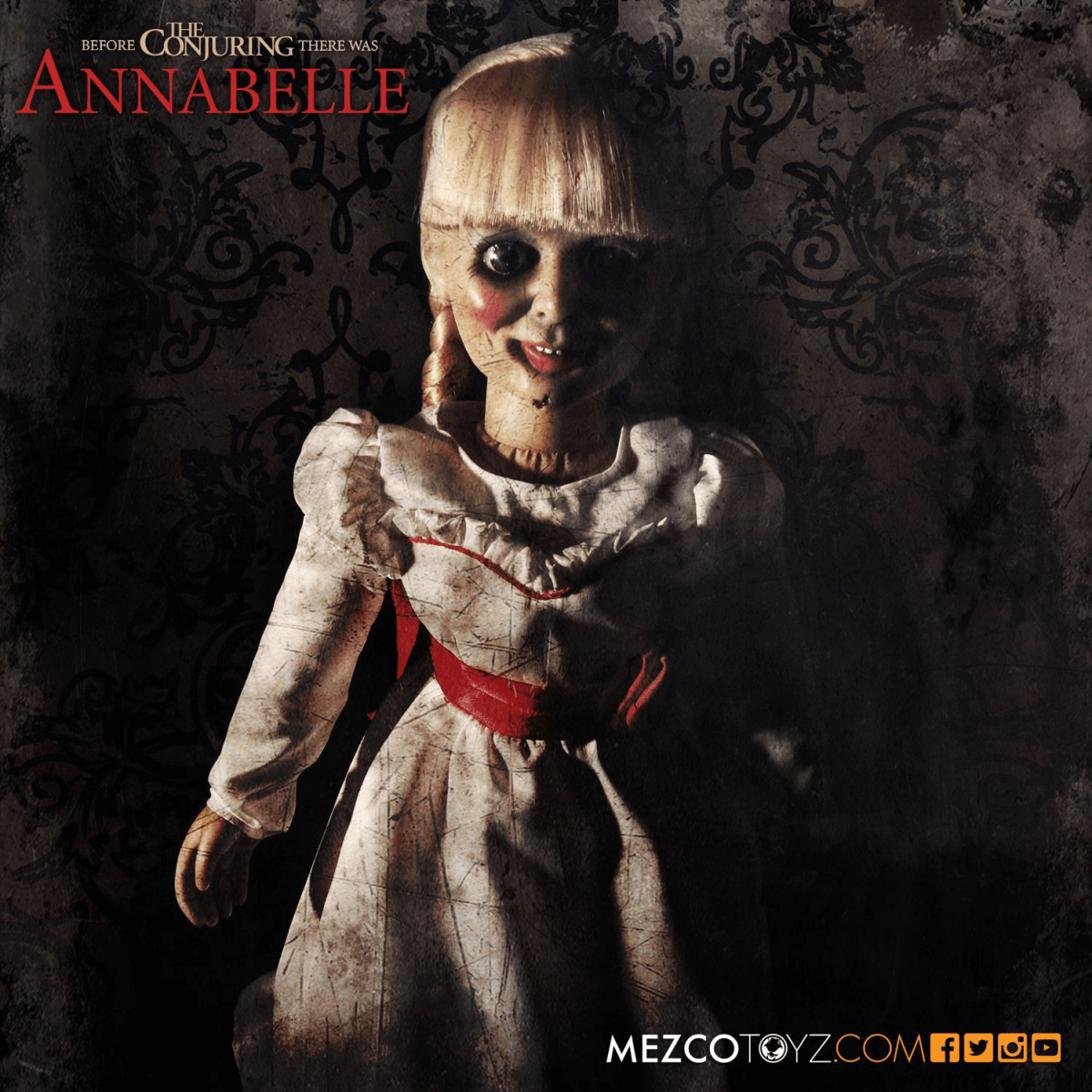 The pre-order period for this piece is over, but interested collectors can still be added to the waitlist. Should any orders be cancelled or additional stock become available, those on the waitlist will then get first dibs on Annabelle. She is also still available from third-party vendors online with an MSRP of $94 USD. The level of detail here is impressive, especially for the price. Sadly, due to the limited nature of this item, we will likely see prices skyrocket soon as scalpers take advantage. The time is now to get your hands on Annabelle before she curses your bank account.
Will you be bringing Annabelle home, or perhaps you'd rather have Charles Lee "Chucky" Ray as your murderous doll of choice? Let us know in the comments below and stay tuned for more news on these kinds of high-quality horror collectibles here on Dead Entertainment.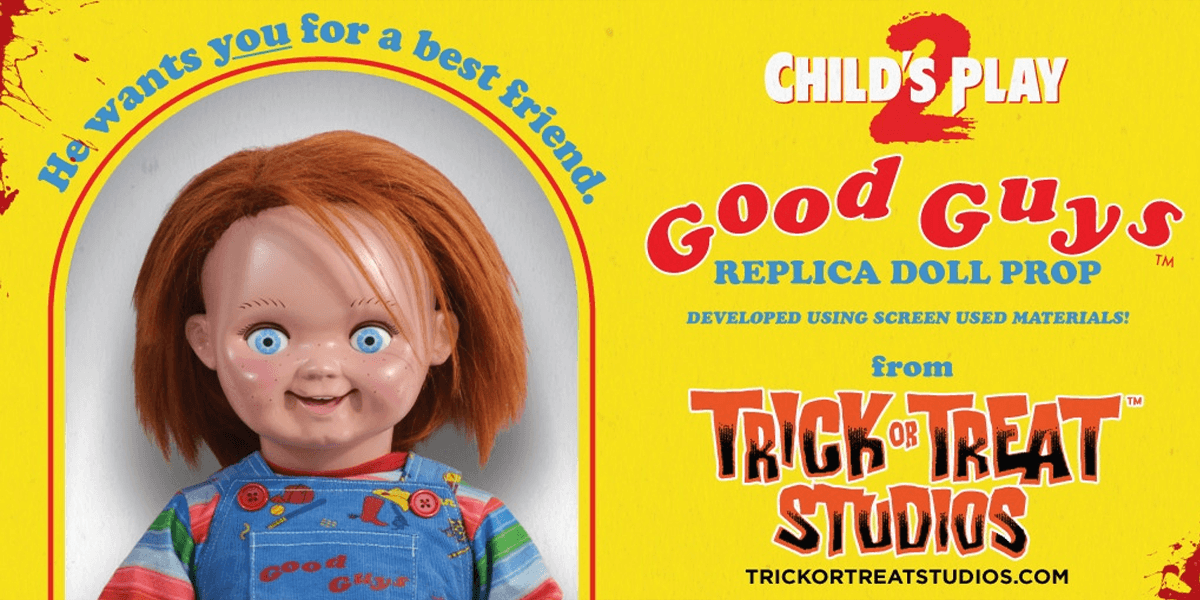 Come Get Your Official Life-Sized Chucky Doll
Trick or Treat Studios is offering fans a chance to buy their very own Good Guy!
Read More