Friday the 13th: The Game Celebrates its Namesake
A bonus weekend and upcoming new counselor highlight the game's Friday the 13th celebration.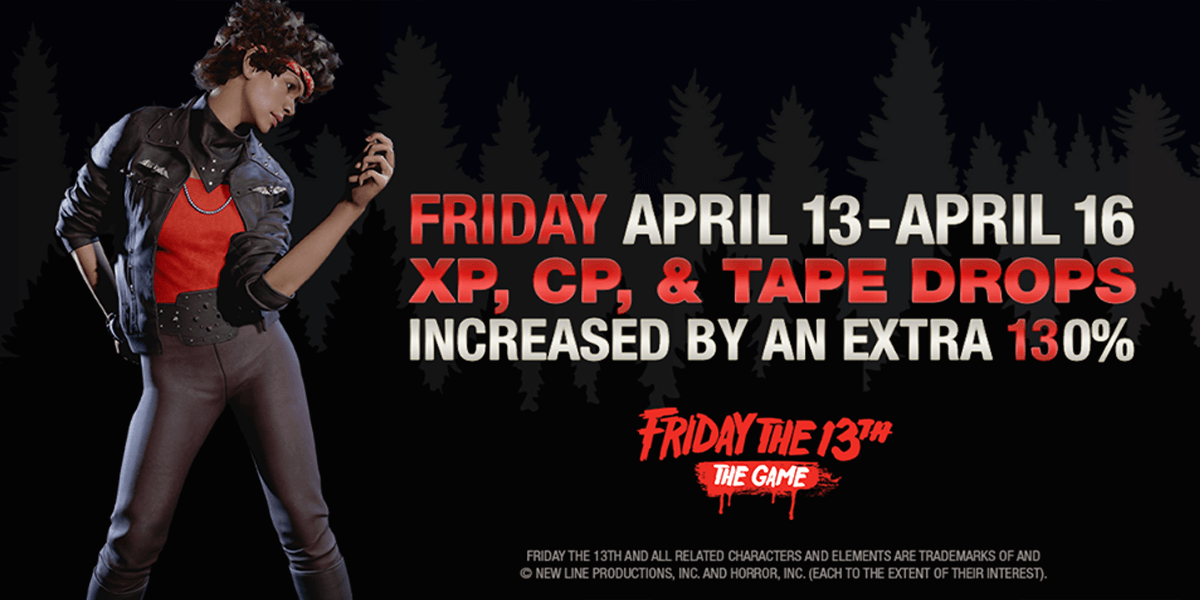 Image via Illfonic / CC BY
---
Today is Friday the 13th! As such, it's only appropiate that Friday the 13th: The Game celebrates its first namesake holiday this year in style. Double XP you say? Pfft. Developer Illfonic is doing better than that. This time gamers will get 130% increase in both XP and CP as well as both kinds of the coveted story tapes! Now's the time to quickly level up, earn and save CP for when legendary perks go live, and finish your collection of Tommy and Pamela tapes.
In honor of the first Day of Jason, 2018, we will be running a 130% increase in XP, CP, and Tape drop rates (Jarvis and Pamela) from 1pm EDT Friday, April 13th, until 1pm EDT on Monday, April 16th. pic.twitter.com/1GmvVGxBIu

— Friday The 13th Game (@Friday13thGame) April 12, 2018
Players will also be getting a new counselor in the next update. Move over Chad, we have a new rich kid in camp: Victoria Sterling.
Hello Campers! Today we are happy to introduce Victoria Sterling, Camp Crystal Lake's newest counselor. https://t.co/LWIC08xIrN pic.twitter.com/9cD92WPPTI

— Friday The 13th Game (@Friday13thGame) April 12, 2018
Illfonic took to their official forums and went into more detail on this new counselor, who is clearly inspired by Melissa (Susan Jennifer Sullivan) from Part VII: The New Blood.
"Similar to Chad, Victoria comes from money and she is used to getting her way. So much so that she often is perceived as "bitchy" and manipulative. She doesn't mean any physical harm, but it's safe to say that in a pinch, she's looking out for herself first.

Victoria has low repair and strength, so she will need to rely on her above average stamina pool and stealth skills. It would be ill-advised for Victoria to square up to Jason without some additional help from another counselor. In a 1v1 situation you'll find Victoria doing less fighting, and more yelling for her Dad...the Dean of an Ivy League junior college. Getting a better picture now of Victoria? She's the worst, in the best possible way!"
Victoria will be added to the game for free to all players, but will require them to be level 42 in order to unlock. Illfonic also confimed she will not have access to special costumes from the Spring Break or Halloween clothing packs at this time. Stat-wise, Victoria is a wild card much like Chad with very high luck combined with great stealth and stamina, but is very weak and has difficulty repairing. Still, she should be a decent choice for many players seeking something new and should be especially useful for running repair parts to different points on the maps and clearing cabins quickly.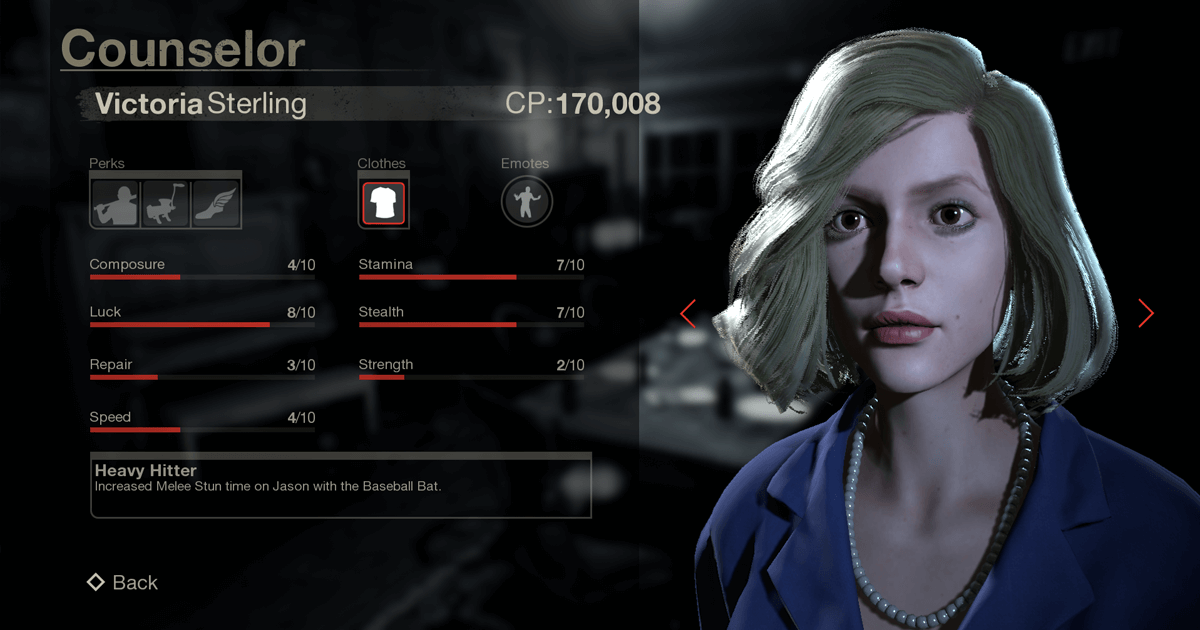 Will you be playing Friday the 13th: The Game this weekend? Are you excited to give Victoria Sterling a try? Let us know in the comments and we will see you again at camp soon!