Crypt TV is the Internet's Best-Kept Secret for Horror Shorts
This channel is quickly taking over the Internet with its ambitious line-up of horror content.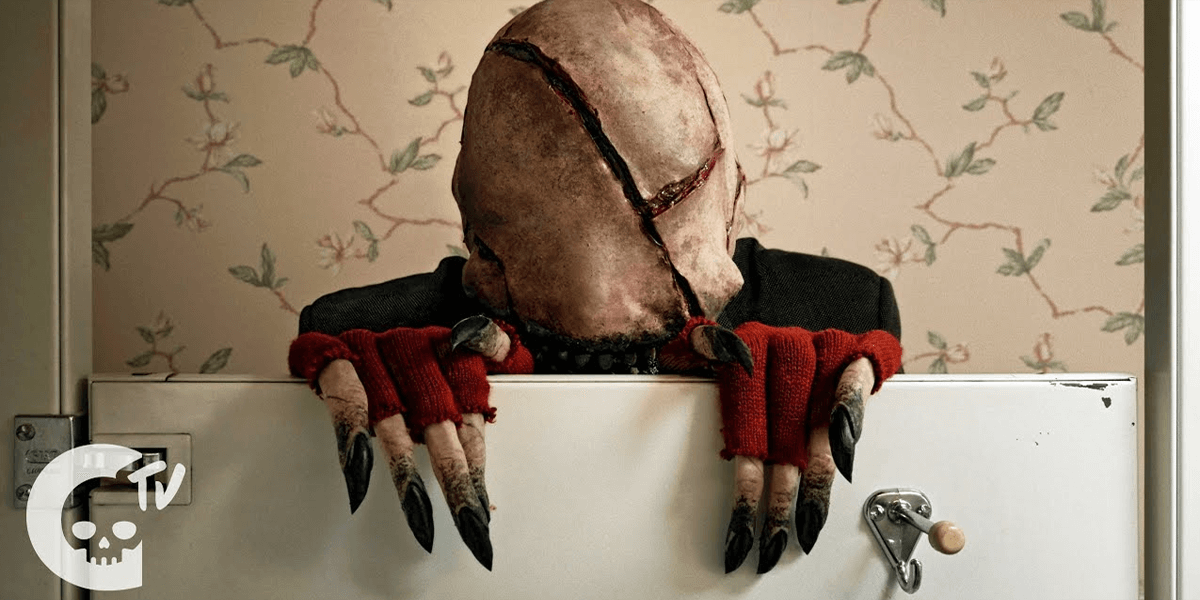 Image via Crypt TV / CC BY
---
Three years ago when it launched, entertainment company Crypt TV was nothing much to write home about. Founded by Jack Davis and horror director Eli Roth, the duo sought to create digital horror shorts for the modern world of smartphones and computer screens. They soon got the attention of Jason Blum of Blumhouse Productions, who loved their unique take on bringing horror to digital consumers, becoming their very first investor. When the site went live in April of 2015 they had just three employees and put out a small amount of high quality horror content. The most famous of these was likely "The Birch" which went viral and was very popular in 2016. However, fast forward to 2018 and the last twelve months are a testament to just how much things can change with a little money and the proper use of social media.

[pullQuote-0]

Last year saw big changes for Crypt TV. In March, they were able to raise $3.5 million in additional funding. This is also when their videos really began to take off on social media, particularly on YouTube and Facebook, where the videos were posted in conjunction with the official website. Many of their short films were featured at the Tribeca Film Festival as part of a special keynote presentation. 2017 also saw Crypt TV awarded several accolades. "The Birch" won a Webby Award for Best Individual Short or Episode while Crypt TV itself won a Streamy Award for Best Action or Sci-Fi Channel. Views on both Facebook and YouTube soon surpassed over one-hundred million monthly while gaining an impressive two-million direct social media followers. The company had clearly found its stride and has continued to build upon that success.

Crypt TV currently maintains an impressively steady upload schedule of three videos each week on Mondays, Thursday, and Fridays. This means they are putting out close to one-hundred videos every three months. While this statistic and the quality of every video is impressive by themselves, what really sets them apart is the shared universe they have created with their films. In fact, I would go so far as to say that this is possibly one of the only shared universes outside of the Marvel cinematic one that actually works. Universal should take some advice from Crypt TV on how to do it right since they keep fumbling trying to establish their "Dark Universe" of classic monsters. The most popular characters or monsters from Crypt TV's content are often turned into on-going series and even cross over into other horror shorts. What is especially great about this is that we get to learn more details about these interesting characters over time and fans can begin to piece together the lore one video at a time. If this is the future of the horror genre, I think everything will be alright.

While all of the shorts and series featured on Crypt TV are wonderful, one stands out to me personally, The Look-See. This on-going series which is currently at five episodes, features a deformed monster nicknamed "The Look-See," who forces people struggling to give something up to let go, or else give up a literal part of themselves. The monster is super creepy, almost like a mix between Slenderman and Scythemeister from Hellraiser in his suit with his red fingerless gloves. The way he sneaks up on people, often observing them from the shadows waiting to strike is genuinely horrifying. Without giving away any spoilers, I will simply say the lore around the Look-See monster is extremely intriguing and I am enjoying learning more about its motives and goals with each new video released. This is one of the site's flagship series that took off in popularity along with Sunny Family Cult and Giggles the Clown. Oh, and if clowns weren't scary enough Giggles has taken on a life of her own doing both live streams and engaging fans directly on social media!

So what do you think of Crypt TV? Had you heard of it before, or was this your first time? Honestly, I recommend just jumping on to their YouTube channel and start watching some quality horror videos. Just make sure you have some time set aside, since once you start you'll never want to stop, and also make sure you don't fall victim to the many monsters of the Crypt TV universe yourself.