Friday the 13th: The Game's Perk System is Getting Some Love
The horror game's counselor perks will be improved in a future update.
By Chris Morse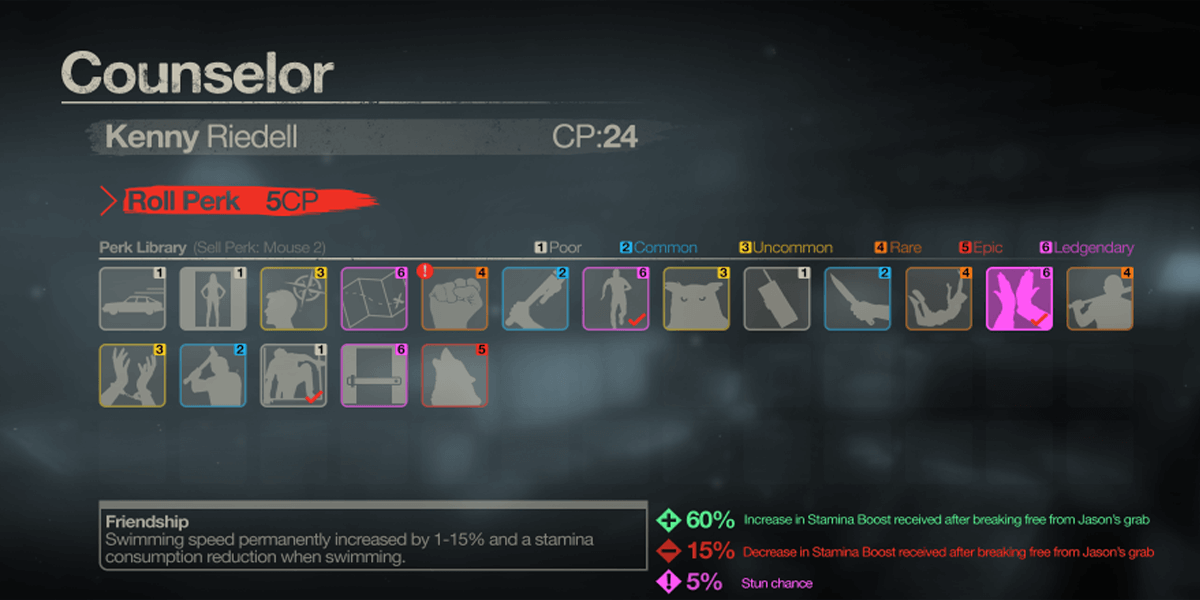 A new update post has made its way to the official forums for Friday the 13th: The Game to announce that changes are coming to the counselor perk system. The system lets you unlock and customize various perks for counselors to emphasize different aspects of the gameplay, such as movement speed or weapon durability. You can choose whatever perks suit your playstyle the most. Now, the system is getting a bit of an overhaul for the better.

The first of these changes is a simple UI fix to help players who suffer from color blindness. Instead of purely relying on color to distinguish the rarity or quality of an unlocked perk, they will be using a numerical value to show rarity, ranging from 1 for a poor perk to 6 for the highest quality, which are the brand-new legendary perks. These perks are the most rare but come with an additional legendary stat bonus. The exact details of each legendary perk will be released a later date, but for now you can check out the specific changes that have been announced so far below:

[blockquote-0]

What do you think about this upcoming update? Do you think that these changes will be an improvement for Friday the 13th: The Game? Let us know your thoughts in the comments below!