The Last of Us Part 2 Director Discusses Story and Inspiration
Neil Druckmann was interviewed on stage at DICE and spoke about his experiences developing narrative-focused games.
By Chris Morse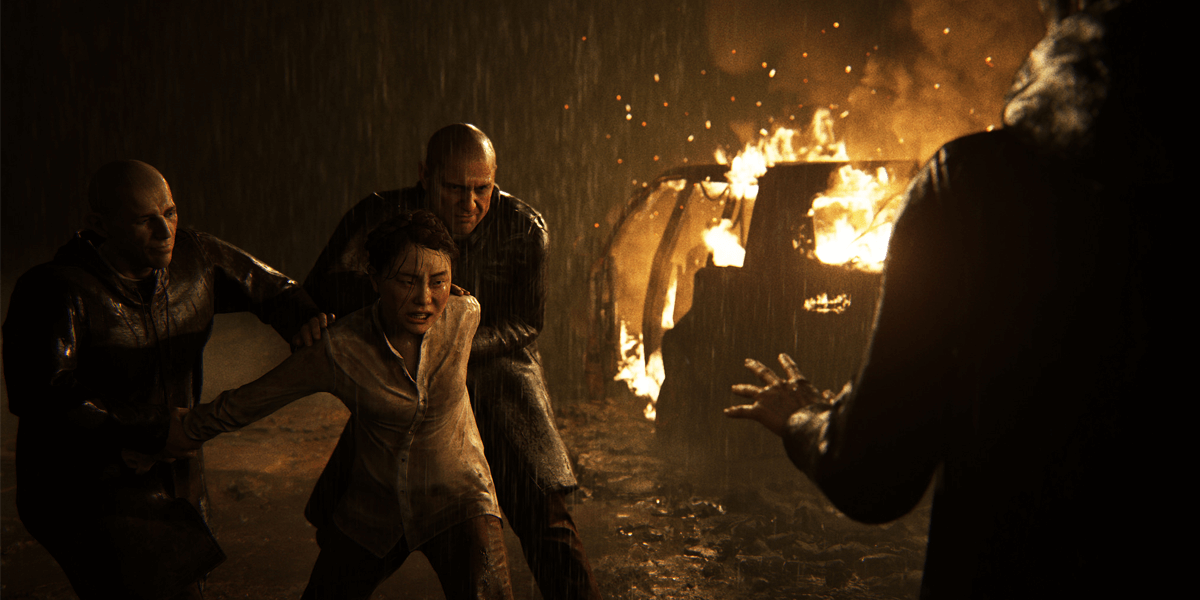 At the Academy of Interactive Arts & Sciences' 21st annual D.I.C.E. awards, Naughty Dog creative director Neil Druckmann took the stage and answered questions about his work as director on The Last of Us and its upcoming sequel, The Last of Us Part 2. Back in 2013, the former actually took home Game of the Year honors at D.I.C.E., and with its follow-up receiving "most anticipated game" recognition from numerous other awards shows, it was only fitting for Druckmann to come on stage and talk about these titles.

The interview sadly did not yield a whole lot of new information about The Last of Us Part 2, but he did mention that he drew some dialogue inspiration from the UK Channel 4 series The End of the F***ing World, which is available internationally on Netflix. The more interesting talk to come from this discussion is Druckmann's overall approach to storytelling and his inspiration for developing narrative-driven games. Given Naughty Dog's more recent reputation for developing great story-based titles such as The Last of Us and the Uncharted series, this talk provided a solid glimpse into the thinking that goes into creating these cinematic gaming experiences.

Druckmann's love for storytelling dates back to his own gaming experiences while growing up. "I was especially drawn to narrative games, like Monkey Island and the Sierra games," he said. "I remember being blown away by Half-Life." Naughty Dog has come a long way since their earlier titles, looking at the cinematic experiences we have in their games today. A good example of this is Jak and Daxter, which was more about putting fun things in the game with less of an emphasis on fitting those things into the story.

[blockquote-0]

Soon, Naughty Dog began undergoing a gradual shift to start developing more complex characters and narratives. "We asked [company management], can we do something else?" Druckmann explained. "And they said yes, sure. We started talking about how we develop characters through gameplay and it grew and evolved and became The Last of Us." Before becoming co-director of that title, he put some work into the Uncharted series and emphasized telling a great story. He offered a little bit of insight into his approach and how he went from Jak to Nathan Drake:

[blockquote-1]

According to Druckmann, it's not quite as simple as cramming any story into a game. When it comes to the type of story they want to tell and what kind of gameplay the title should have, there's an art to achieving the right balance and blending those aspects together. He used The Last of Us as an example to explain this:

[blockquote-2]

There is also an incredible amount of work and detail that goes into creating the cinematic moments that define Naughty Dog's recent titles. The Uncharted series is especially known for this, with scripted, over-the-top action sequences that move the game forward from one key stretch to the next, and The Last of Us captures a bit of this as well. A ton of work goes into making those moments happen, but Druckmann insists it's important to get them right for the stories to work as well as they do.

[blockquote-3]

It looks like the studio's next game is going to continue this trend, especially with Druckmann at the helm once again. His contributions to the narrative direction within Naughty Dog have been a tremendous part of propelling the studio into what they are today. Their titles quickly move from "most-anticipated" territory to "critically-acclaimed" and with good reason. The Legend of Zelda: Breath of the Wild may have taken 2017's D.I.C.E. Game of the Year honors, but perhaps 2018 will see Naughty Dog bringing home another one when The Last of Us Part 2 makes its debut.

We here at Dead Entertainment certainly count that game among our own most-anticipated, so we'll be sure to post any and all updates as they happen. Share your thoughts on the series in the comments below.