Scott Gimple Talks The Walking Dead Season Finale
Here's what's in store for the conclusion of season 8.
By Chris Morse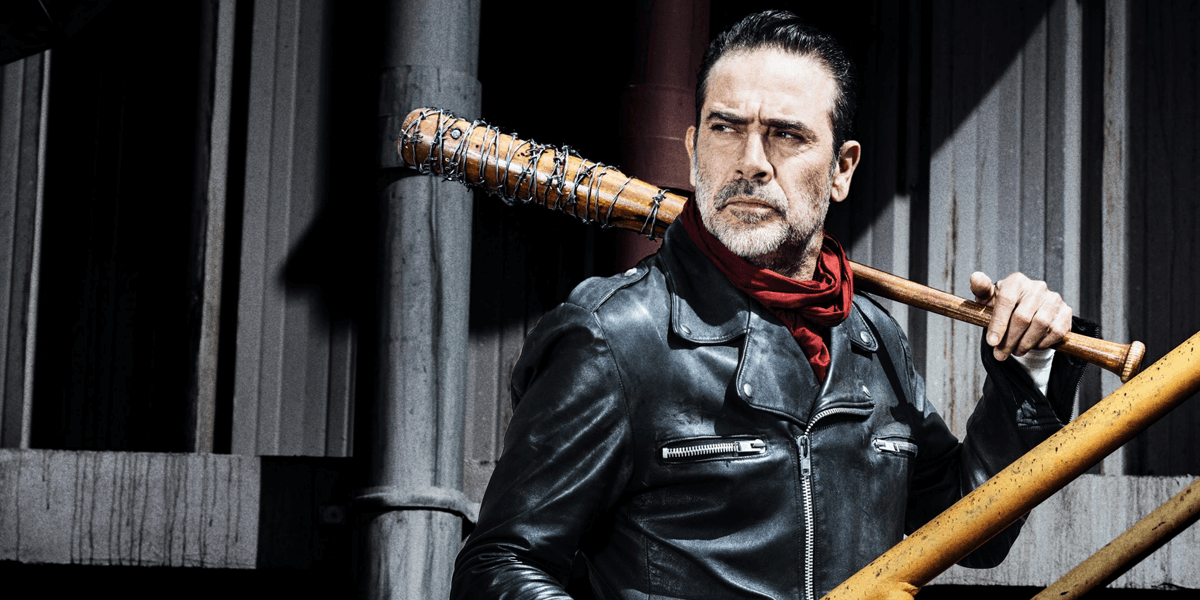 We already know that the All-Out War will reach its conclusion when the current season of The Walking Dead wraps up, but how will it end and where do we go from here? Earlier this week, we teased what might be coming next for the series, despite the differing twists and turns the show has chosen to take in a departure from the source material. Even readers of the comic series who are familiar with what happens there cannot be sure that this story arc will wrap up the same way on the show, given its penchant for changing certain aspects. Such as, ahem, the surprising fate of Carl Grimes.

Season 8 showrunner Scott Gimple recent answered a few questions for EW about what might be in store for the season finale when it airs in April. "It's very big," he said. "Probably currently a little too big. It was pretty amazing the scope of some of the things that we got to do. And yet the emotional intensity was insane. And it very much sets up the start of the next story." After the polarizing season 6 finale cliffhanger, it's somewhat good news to see that they are looking to really wrap this up and give fans something new to look forward to in a definitive way. When asked how much setup they will be doing for season 9, here's what Gimple had to say:

[blockquote-0]

This makes sense because there are a lot of story beats that the All-Out War conclusion is going to need to hit. Season finales need to be hard-hitting and entertaining, so there will not be a ton of time left to introduce too many season 9 elements, or perhaps even hint that the Whisperers are coming. However, it seems like the basic idea behind the finale is to capture the same feeling as Robert Kirkman did in wrapping up the war with the Saviors. Gimple outlined their strategy and how they are going to account for differences between the show and the source material.

[blockquote-1]

This is very much along the lines of what we already expected to see when this story arc wraps up. How they tackle this ending is going to set up and perhaps change a lot of story elements going into life beyond the Saviors, so I'm curious to see if any of those big parts changing might have a ripple effect on future plots. We know that the death of Carl will change a lot, but there's always the possibility that we lose another major character before this is over.

Either way, we're going to find out soon. The Walking Dead finally returns for the second half of season 8 this Sunday, February 25th. As always, keep an eye on Dead Entertainment for all of the latest coverage.