Relive Your Murder Again and Again in Happy Death Day
A horror homage to Groundhog Day, wrapped in birthday murder goodness.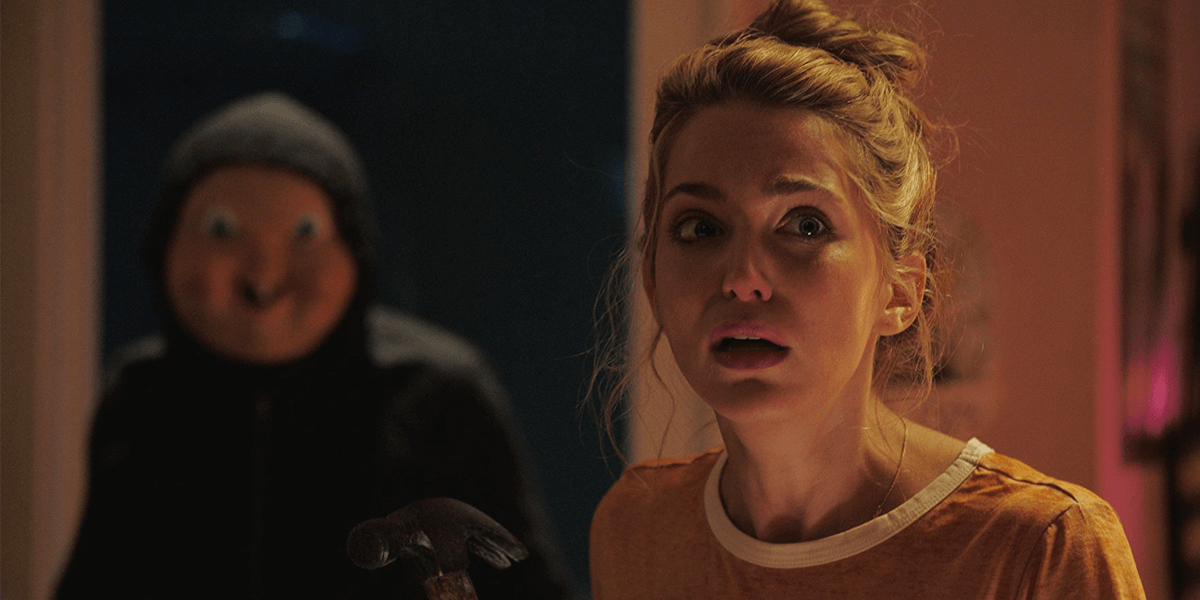 Death isn't the end, at least not for Tree Gelbman. Happy Death Day follows a self-centered college student who ends the night of her birthday murdered. The following morning, she wakes up in the same dorm room as the day before and has the strongest sense of déjà vu throughout the day. Even after changing up her day a little bit, she ends up murdered once again. Upon waking back up in the same room, Tree realizes she is forced to relive her 'death' day again and again. The only thing left to do is set out to stop her death from happening.
The film is a fresh take on foundation that Groundhog Day set up back in 1993 and spins it as a slasher film. The stakes are a little bit higher for Tree, however. The protagonist is stuck in a time loop of her demise and no matter what she changes, whether it be location or boarding herself up in a room, she still ends up dead in the end. A more relatable comparison is the episode "Mystery Spot" from Supernatural. Both begin the days to a song, and the middle is filled with a quirky montage of quick and silly deaths.
The throwbacks to Groundhog Day are sprinkled all across the film's premise, from the overall concept to the repetitive day falling on a special occasion, this time a birthday. The overall tone of the move is more of a departure with some mystery elements of unraveling who the killer is to break the cycle. Happy Death Day did enough right to surpass my expectations and ended up being more enjoyable than I thought it would be.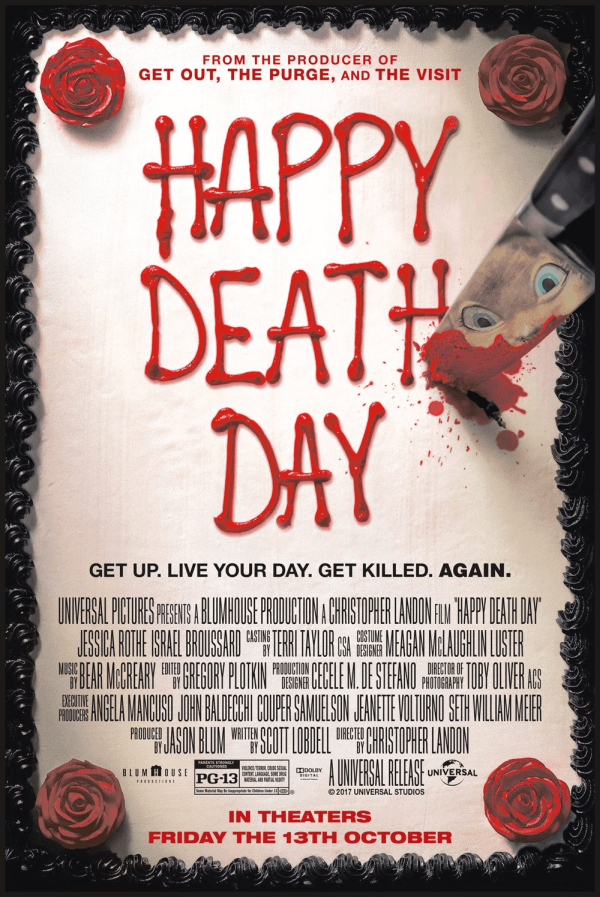 The Good
Happy Death Day has a lot to enjoy, overall. The acting across most of the key characters is great and Jessica Rothe shines in her role as a birthday girl turned murder victim.
The Not-So-Good
Rothe does have a minor bit of dialogue that could have used some re-shooting. The supporting cast does have some good moments, though I found some to be less bearable and more bland all around.
Happy Death Day was unexpectedly enjoyable. There's not so much you can say about a film that is purposely repetitive, but with the cheeky angle the film takes within the darker underlining, it was a good film. I didn't put much faith into the movie at first, and there were a couple of moments where the dialogue seemed dry and the acting seemed off, yet overall it delivered a rather enjoyable experience. Happy Death Day is now available on Blu-ray, DVD and VOD.