From Software Unveils Dark Souls Deluxe Box Set
Despite the steep price tag, you will be getting a lot for the money.
By Chris Morse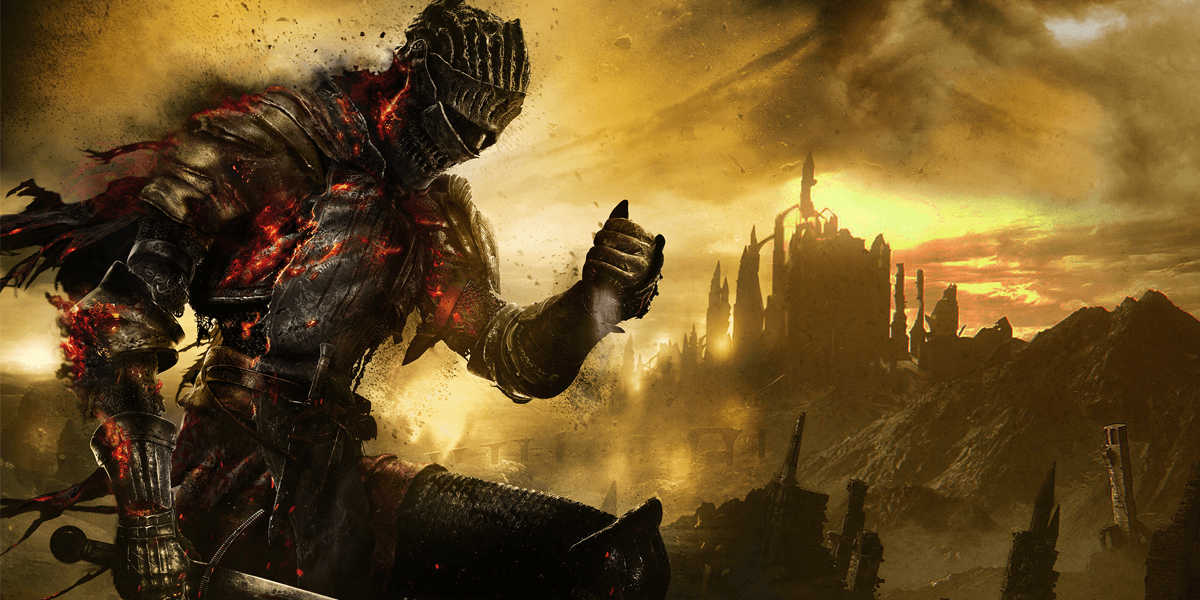 Yesterday was a big day for the Dark Souls series, with the original game's remaster coming to Nintendo Switch among other platforms, but wait, there's more! From Software has revealed a trilogy box set that just may be a must-have for fans of the punishing action RPG, because this collection is a doozy. First of all, we've got the games. They're including the updated Dark Souls Remastered in this set, as well as Dark Souls 2: Scholar of the First Sin and Dark Souls 3: The Fire Fades Edition, which includes all of the downloadable content.
Also included in the box set are 6 CDs making up the various soundtracks from these titles as well as item guides for each game, 10 art prints, and a frame. Perhaps the coolest addition to this collection are these huge bookends for your shelf, featuring a knight and bonfire in a true Dark Souls art style. Now comes the price. The set is listed for ¥49,800 in Japan, which comes out to about $450. Currently, this set is only listed for PlayStation 4 in Japan, but importers and collectors are rarely too turned off by that. Here's a quick look at everything you can get for the money.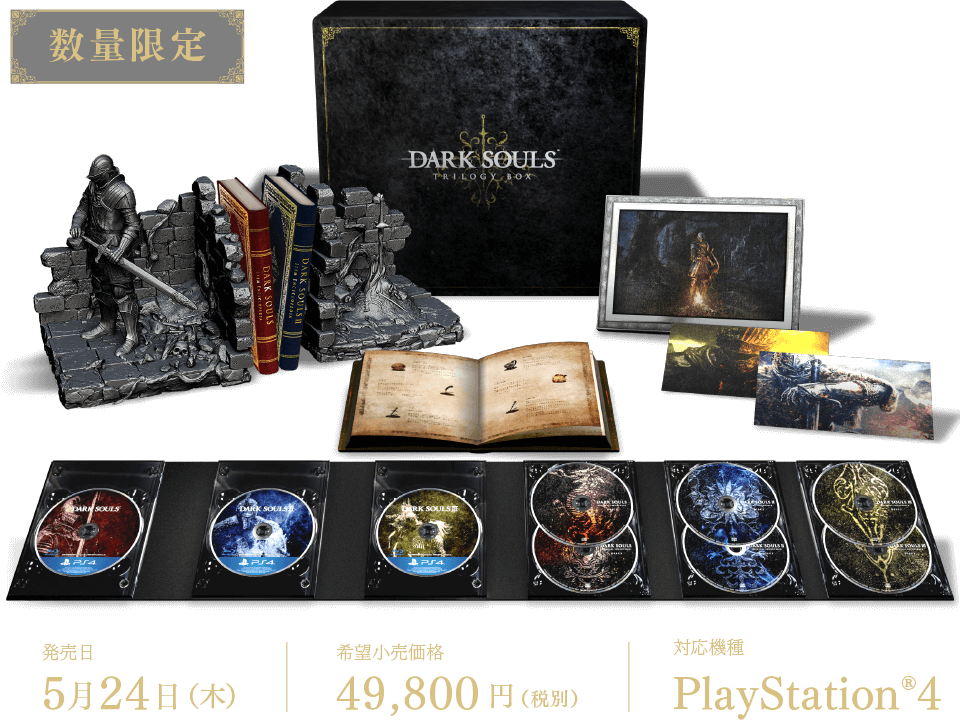 This collection will release in Japan on May 24th, 2018. If it does make it stateside eventually, we'll be sure to let you know here on Dead Entertainment.