Escape Jigsaw's Game in Las Vegas
The official Saw Escape experience opens at the end of the month.
By Chris Morse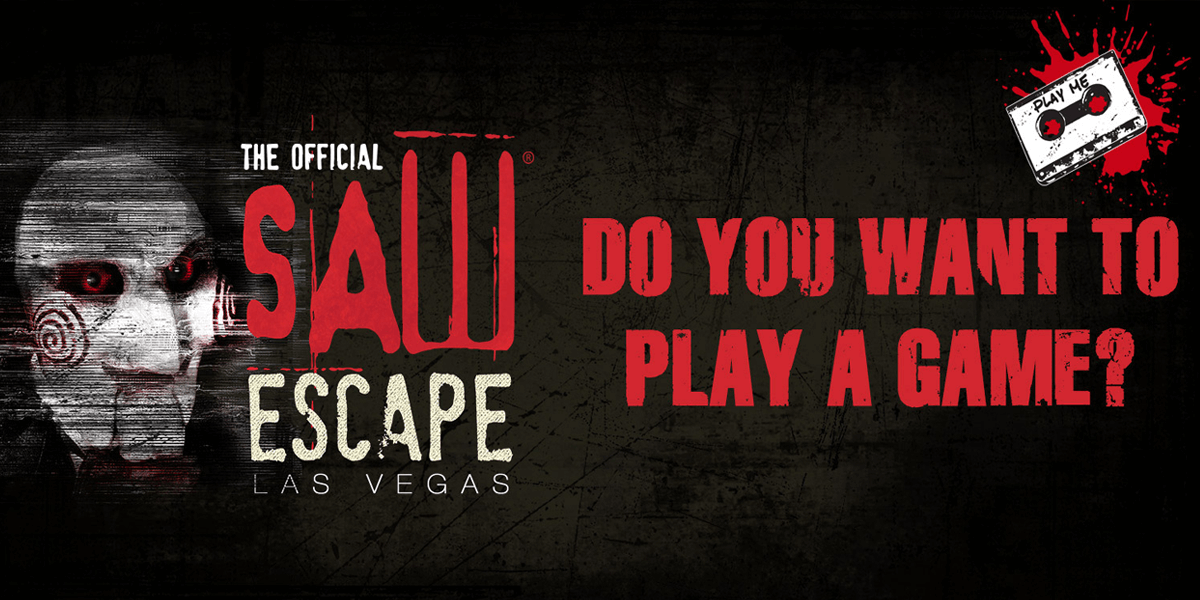 Escape rooms are pretty popular recently, but have you ever envisioned yourself escaping one of Jigsaw's traps? That dream is becoming a reality later this month when the official Saw Escape experience makes its debut in Las Vegas. Starting on January 26th, visitors will be able to put themselves into the shoes of a victim of the infamous Jigsaw killer, tackling various traps and puzzles in what is sure to be one of the more intense escape experiences you can buy tickets for. The Saw escape is looking to be a fairly substantial one, as told by the website's description:
The Official SAW Escape is an immersive, multi-room (progressive) escape experience that brings to life twisted games inspired by the blockbuster SAW film franchise. Guests enter the historic Egan & Co. Meat Packing plant for an after hours tour, only to find they are players in an elaborate game devised by the infamous Jigsaw killer and his disciples. By working together to combat their fears, venture far out of their comfort zones, and solve intricate puzzles, guests will have the opportunity to win their freedom as they traverse the twists and turns of an entire factory of Jigsaw's games – one of the largest escape experiences in the world.
Here is hoping the consequences of failure are a little more forgiving than in the Saw movies. You can find more information or book tickets on the official website. So how about it? Are you ready to play a game?