Cherish Your Life: James Wan and Leigh Whannell's Saw 15 Years Later
The story of how a low-budget short film spawned a lucrative franchise.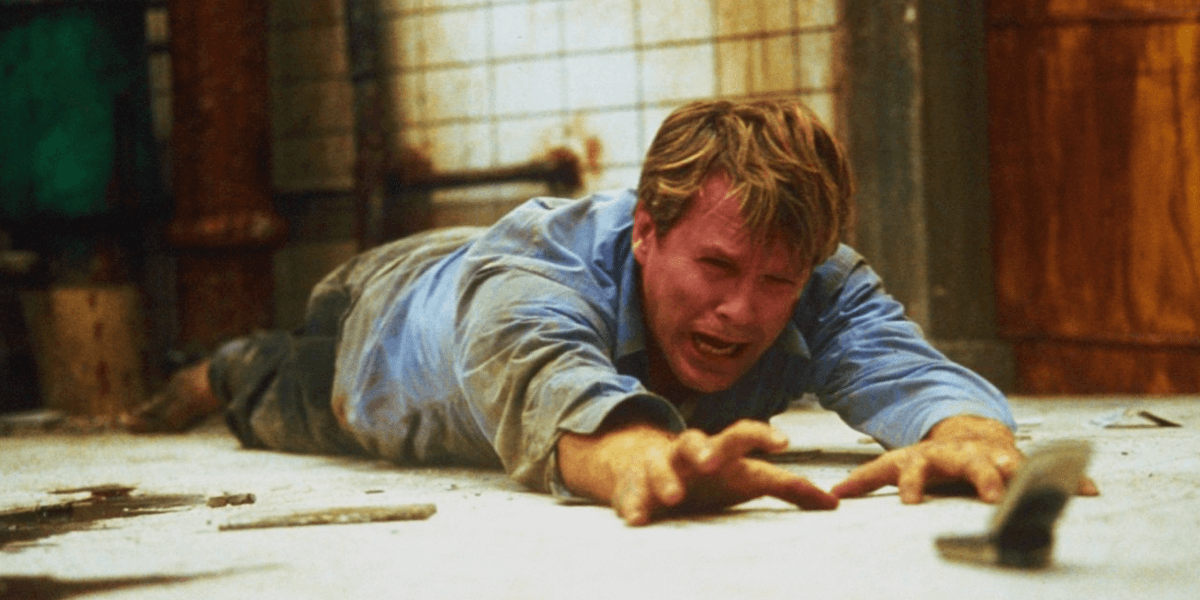 Historically, since 2004, the Saw films have all been released in October. This year marks the 15th anniversary of the very first installment of the franchise that boasts eight films, video games, comic books, theme park attractions, and various collectibles and merchandise. It's been quite the journey so far.

What began as a short film written by Leigh Whannell and directed by James Wan has grown into a billion-dollar franchise. Since its conception, Saw has earned more than $1 billion overall, particularly grossing over $976 million in worldwide box office receipts as of 2018. The first film earned $100 million alone, all on a meager budget of $1.2 million.
From 2004 until 2010, there was a Saw film released every year. The franchise then took a seven-year break until the release of Jigsaw in 2017. News eventually came that comedian Chris Rock was behind an upcoming reboot of the franchise, which oddly breaks the Halloween tradition in favor of a May 2020 release.
Whannell's inspiration for the torture-laden film came to him after watching the independent film The Blair Witch Project. He, along with fellow Australian James Wan, both agreed on the name Saw and set the wheels in motion to write and produce a short film to improve their chances of a big studio picking it up.
Shot on 16mm film, Whannell played David, a man who found himself in the reverse bear trap, but survives to tell the story to authorities. The pair went to Los Angeles in 2003 and instantly received positive reactions from producer Greg Hoffman.
Shortly after receiving their funding, the casting began. Saw would feature Cary Elwes (Dr. Lawrence Gordon), Shawnee Smith (Amanda Young), Leigh (Adam Stanheight), and Tobin Bell, who would be the face of John Kramer, the infamous Jigsaw killer, all throughout the franchise.
Filming began in September of 2003. During the following January, Lionsgate purchased the rights in time for the movie's Sundance Film Festival premiere. Closing out the Toronto International Film Festival in September 2004, it was theatrically released in time for Halloween on October 29th.
Due to its strong graphic violent scenes, blood, and gore, the film was given an NC-17 rating. After some reediting, it was eventually handed an R rating. With just a budget of $1.2 million, the film went on to gross over $103 million worldwide.
The plot of this first movie finds Lawrence and Adam chained in a bathroom with a dead body between them. After listening to pre-recorded tapes, they find clues that may help them make it through this. A race against the clock to survive, Lawrence is told he must kill Adam in order to save his family. They each have a handsaw and after realizing the blade will not cut through the thick chain links, the doctor turns the saw on his own ankle.
Adam watches on in disgust and horror as Lawrence cuts off his own foot in order to escape the room. To his shock and terror, the person they thought was dead in the room awakens and electrifies Adam in place. As the bloody stranger stands in the doorway, he tells Adam "Game Over" and closes the steel door, sealing his fate for good.
Saw introduced viewers to Billy the puppet, the series' mascot of sorts, iconic sayings "cherish your life" and "I want to play a game," and meticulously constructed traps. Over the years, the franchise has had its share of controversy and negative critic and audience reviews, at times even being labelled "torture porn" due to its graphic violence and torture scenes. Whannell has said that he neither loves the term nor hates it, stating that he's just thankful to be part of the film.
The eight movies have grown in number of traps and victims per film, with Saw 3D, aka Saw: The Final Chapter, claiming to have the most traps in one single installment. The late Chester Bennington made an appearance as a victim in the film. Love it or hate it, the series has a following and its stars are all fan favorites on convention circuits around the world.
As we celebrate 15 years of Saw, we want to play a game. What is your favorite trap?