Tales from the Hood Sequel Hopes Exhumed
Tales from the Hood director's recent tweets hint at sequel pre-production being under way.
By Ray Morse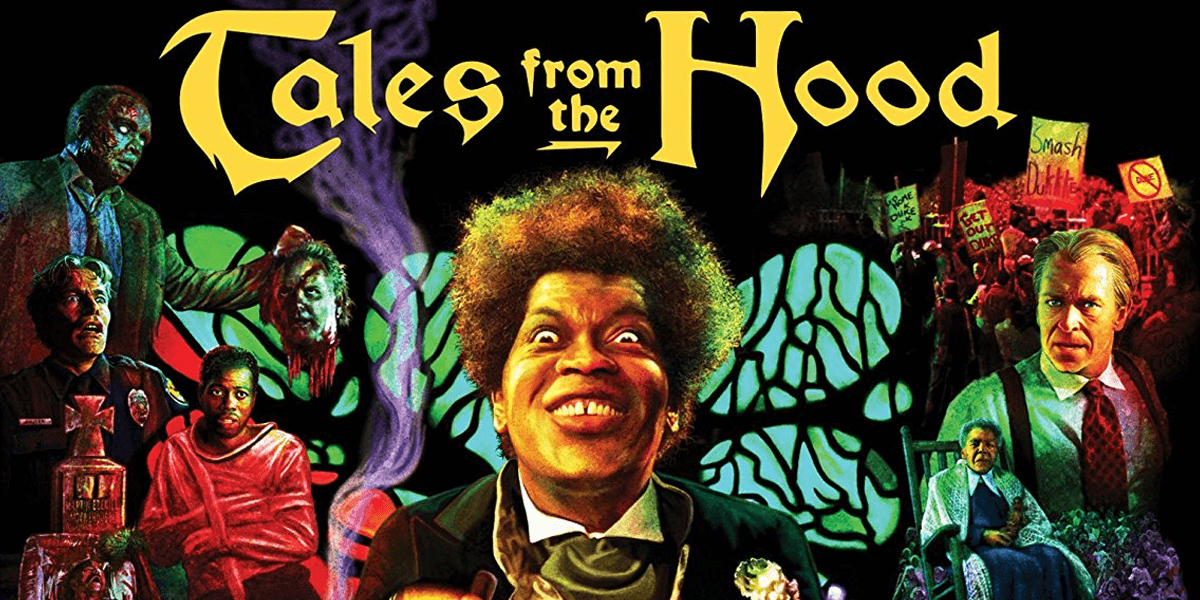 "This ain't no funeral home! It ain't the Terror Dome, neither! Welcome to Hell, motherfuckers!"
Twenty-three years after those final lines of dialogue were chillingly delivered by the veteran character actor, Clarence Williams III, in the 1995 anthology film Tales from the Hood, we have just received word that a sequel is in the works and may have even already begun pre-production.
In a since-deleted Twitter post, the original film's writer/director Rusty Cundieff noted:
In New Orleans location scouting for Tales From The Hood 2 This is part of Anne Rice's old Home and where she held her LeStat parties. pic.twitter.com/HQSZhtbrxS
— Rusty Cundieff (@RustyCundieff) January 5, 2018
Shortly after retracting the above tweet, he followed it up with a much more subtle announcement that tells the same story to those of us who are familiar with the original film:
Can't scream it but... yeah... pic.twitter.com/hJIEs1XsvR

— Rusty Cundieff (@RustyCundieff) January 5, 2018
With this revelation showing up seemingly out of nowhere, details are scarce. We here at Dead Entertainment are just as curious as the rest of you on what direction this sequel might be heading and who else is being considered to make a return. Will we be visiting Mr. Simms' Funeral Home once more or in an entirely different hood altogether? Either way, we are excited and look forward to the shit Mr. Cundieff has in his coffins!
In the original film, "A funeral director tells four strange tales of horror with an African American focus to three drug dealers he traps in his place of business."