Polkadot Cadaver "From Bethlehem to Oblivion": Holiday Tunes for the Depraved
Everything is polkadot this Christmas!
By Ray Morse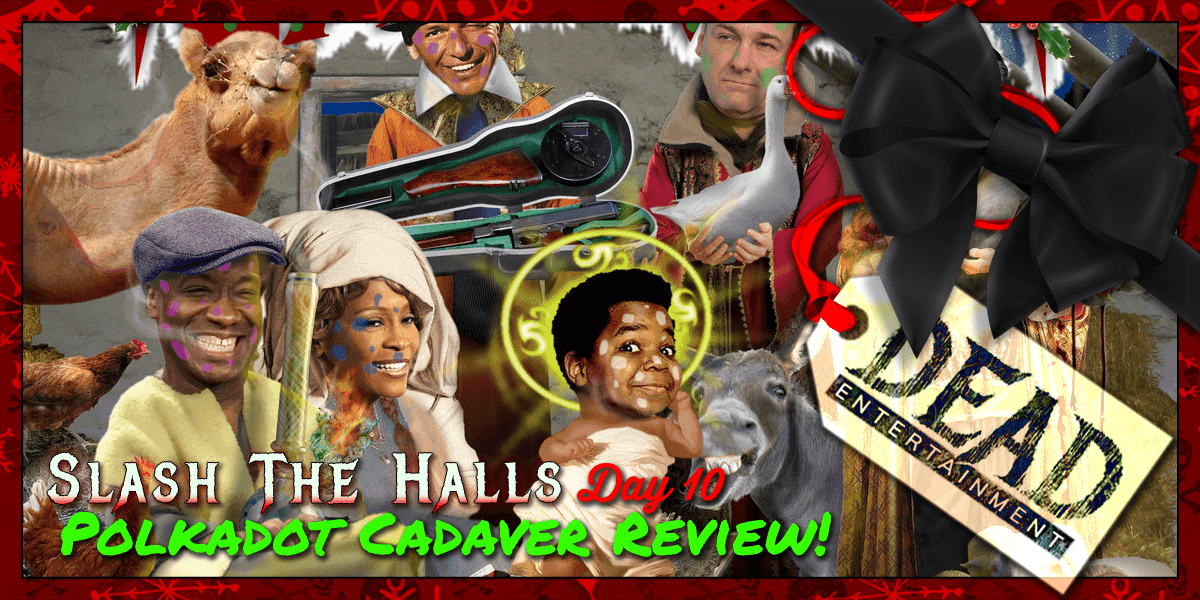 It's the Holiday season and cheerful melodies fill the air! Like it or not, music is as synonymous with Christmas time as carefully-wrapped sugary delights are to All Hallow's Eve. For many of us, these winter harmonies serve as a background soundtrack to all of the madness we must endure as we battle our way through shopping malls, family gatherings, and packing on the Holiday pounds. For others, it represents a special type of Hell that exists from the moment monster retailers decide to dust off their copies of "Now That's What I Call Christmas" (usually around August) until well into the New Year. A purgatory so grim for these souls that their Holiday spirit is often found at the bottom of a bottle amid a New Year's Eve oblivion.
In an attempt to provide the voiceless with Holiday anthems of their own, ex-Dog Fashion Disco members – now Polkadot Cadaver – recorded and released "From Bethlehem to Oblivion" in 2013. Hailing from Rockville, Maryland (fitting, I know), Polkadot Cadaver are an experimental metal band that infuse a wide variety of musical elements into their songwriting, creating a cavalcade of sound unlike any other that must be heard to truly grasp.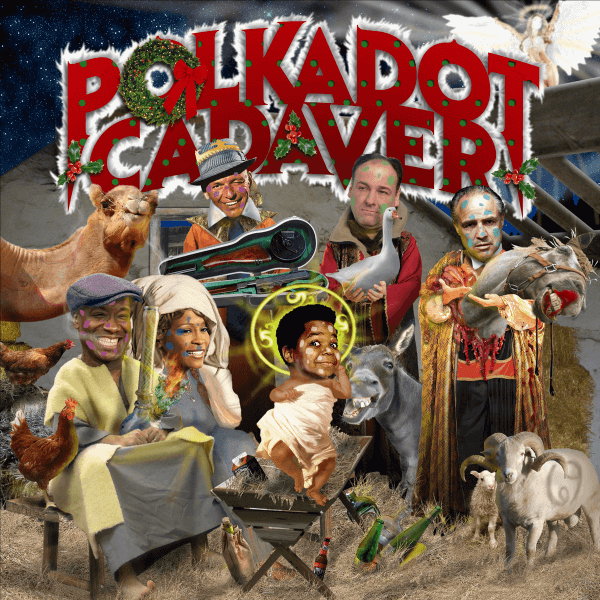 Showcasing six tracks of genre-bending tunes, "From Bethlehem to Oblivion" offers a little something for everyone. Perhaps a haunting acoustic melody, complimented by concise and razor-sharp worldly commentary, is just what you seek to boil the soul? You'll find exactly that in "You Don't Deserve a Goddamn Thing for Christmas."
If a more traditional, wintery-themed composition is what you're after, look no further than "Christmas Angel," which boasts a beautifully performed acoustic medley accented by a variety of Christmas bells and a calm-yet-warped almost-Hawaiian sort of vibe.
To best set a wonderfully upbeat tone for your Holiday party, make sure this cover of Billy Hayes and Jay W. Johnson's classic "Blue Christmas" is the first on your playlist. Trust me, it gives Elvis' famous rendition a run for its money.
As we move into heavier territory, "Sad Christmas Clown" paints an all-too-familiar tale of heartbreak and loneliness using wide brushstrokes of intense guitar riffs mixed with maddening circus fare and a touch of "Carol of the Bells" wrapped chaotically in vocalist Todd Smith's hushed tones and depraved shrieks.
"Worship the Sun" is the band at their absolute best and the finest example of what to expect from them outside of their Holiday restraints – even though the lyrics are written theologically. For me, the true strength on display is the story it manages to tell musically in the songwriting and the way it progresses parallel to the Smith's words. It's artful in every sense of the word.
Finally, before you decide to extinguish the candles, turn off the tree's lighting and settle in for one last "...and to all, a good night," the band gifts you one final treat with "12 Days Of Christmas, Repent!" A delightfully deranged take on the old English Christmas Carol, "The Twelve Days of Christmas," and with it they offer you – their true loves – twelve rotten eggs, eleven poison apples, ten plagues of Egypt, nine lives forgiven, eight resurrections, seven deadly sins, six vials of venom, five boiling seas, four horsemen riding, three little pigs, two black swans, and a spoonful of apathy! Honestly, how could you ask for more?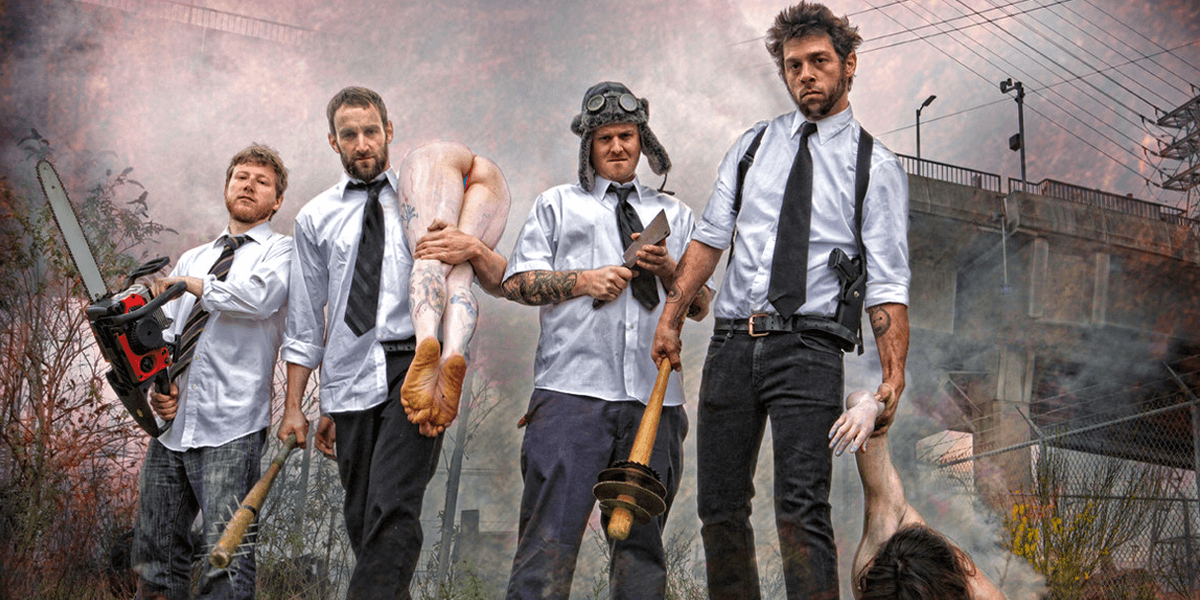 The Good
Simply put, alternative Holiday music rarely exists anymore. A Christmas record like this might come along once in a blue moon but if it isn't the classics being repeatedly pumped through your speakers, its pop-manufactured "Top 10" artists re-creating them with that very intention. Even though this album is a mere eighteen minutes in length, Polkadot Cadaver created a diverse and unique sounding record that will have you feeling like you are relaxing on a Hawaiian beach one minute and caught in a mosh the next.
The Not-So-Good
Not much. This is a great record from start to finish. Though, as much as I prefer albums to be on the shorter side and easier to digest, I feel this EP could have benefited from a track or two more to really round it out.
Not only is From Bethlehem to Oblivion an album worth checking out, the brains behind Polkadot Cadaver (and all of their associated bands) are worth supporting. Razor to Wrist Records is an independently owned and financed label that continues to exist through the support of their fans with each release helping to fund the next. If you enjoyed what you heard above or just want to give more of their music a listen, do not hesitate to browse their store. While you're at it, pick up their latest record Get Possessed, which we will be reviewing very soon. To stay up to date, be sure to follow them on Facebook and Twitter.