Merry Christmas From Dead Entertainment
Extending holiday wishes to all of our readers.
By Ray Morse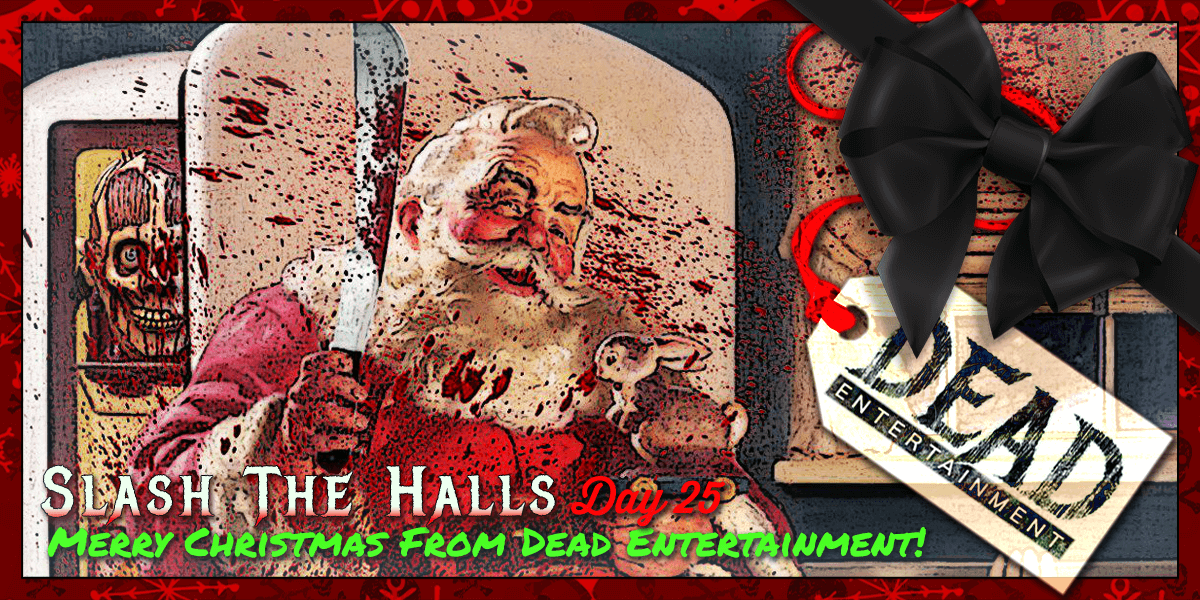 It's been a long month full of special features and awesome holiday-themed content, but here we are the end with a simple message to our readers: Merry Christmas and thank you for all of your support during our first month as a website. While we are all enjoying the holiday, here's a reminder that today is the last day to enter our Facebook and Twitter giveaways. We will pick a winner for each on the 27th, so best of luck to all who entered and be sure to keep your eyes open for more giveaways like this very soon! Our launch event may be winding down, but you can expect to continue to see the same kind of quality features going forward, along with our continued day-to-day horror coverage.
With that being said, and a heavy heart, we must announce that our Holiday launch event, Slash the Halls, must unfortunately conclude not with a bang but a whimper. Due to unforeseen circumstances (with only a handful under our control), the holiday short film of the same name will not be debuting on our final day of this event. Nobody is more disappointed to have to share this news than my co-director and I. However, we would much rather put ourselves out there like this than deliver a compromised or subpar version of the concept we had planned. Instead of unveiling a belated holiday-themed film, we have decided to focus our resources on kicking our next project into high gear with the debut episode of our upcoming Dead Entertainment video series and the announcement of our next giveaway to go along with it.
While this news might be disappointing to some, rest assured that we are committed to bringing to life our next monster now that the curtains have closed on Slash the Halls. If you think you've seen all we have to offer here on Dead Entertainment, you're about to be in for a wild ride!