Free Resident Evil Revelations Giveaway Codes Available via RE Net
Capcom is giving away freebies for their Raid Mode in Resident Evil Revelations & Revelations 2.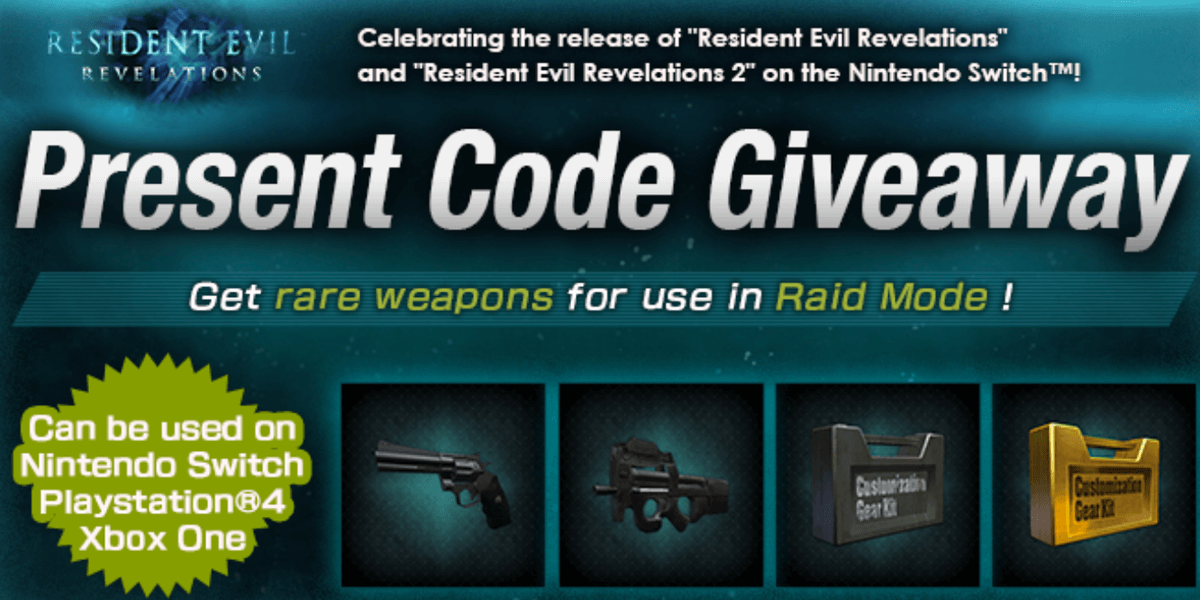 Photo by Capcom / CC BY
---
Capcom recently re-released both of the Resident Evil Revalations games on the Nintendo Switch. In order to celebrate, they have decided to give away free in-game items, upgrades, and weapons for Raid Mode. Below players can find links and directions on how to download these freebies, although you must have or create an account on Capcom's Resident Evil.net website in order to add them to your collection. Please note that while the first Revelations codes work for Nintendo Switch, PlayStation 4, and Xbox One, the codes for Revelations 2 are only available for the Switch. Enjoy and happy hunting!
Click Here for Resident Evil Revelations
Click Here for Resident Evil Revelations 2 (Switch Only)