Is FromSoftware Targeting a June Release for Elden Ring?
The upcoming dark fantasy collaboration with George R.R. Martin might be arriving sooner than we are expecting.
By Chris Morse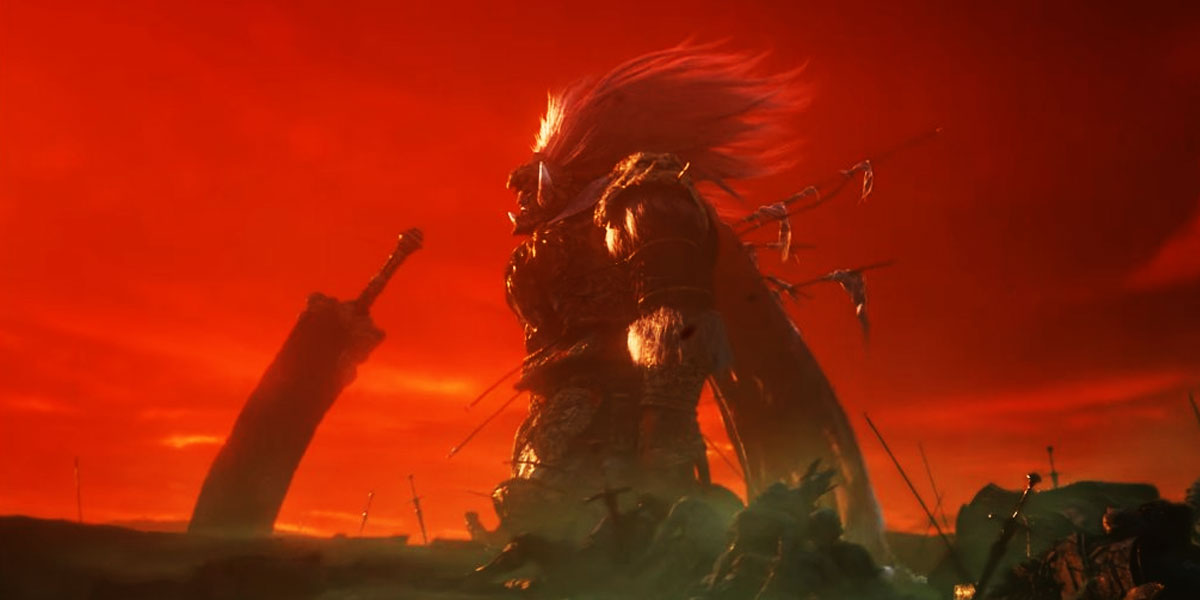 Could Elden Ring be arriving this summer? Stranger things have happened, but a "New Year Card Present Campaign" page on developer FromSoftware's website seems to indicate this could be the plan.
Although we have only seen one cinematic trailer so far, without any actual gameplay footage, the aforementioned new page on the studio's website, when put through Google Translate, mentions that users can choose between card types for Sekiro: Shadows Die Twice, Metal Wolf Chaos XD, and "the new Elden Ring released in June." See for yourself below.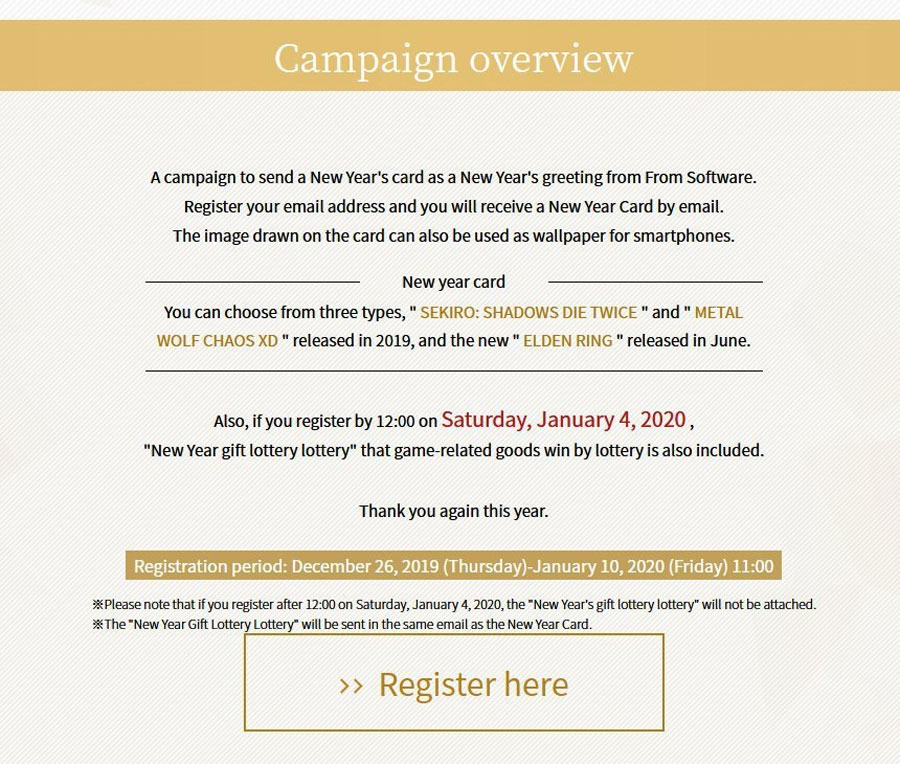 It would certainly be unusual for such a major release to be right around the corner without having any gameplay revealed yet, but FromSoftware is the real deal and churns out high-quality games more swiftly than most. Also supporting such a release window are earlier rumors as well as a listing that popped up on Target a few months back, which also indicated a June arrival date. Nobody knows just yet but this is certainly information worth keeping an eye on here in the New Year.

[relatedArticle-0]

The title is described as a fantasy action-RPG adventure set within a world created by Hidetaka Miyazaki and A Song of Ice and Fire author George R.R. Martin. Danger and discovery lurk around every corner in the studio's "largest game to-date."

Few specifics are known about the game just yet, other than the visuals we have seen in the trailer, but earlier reports indicated that the in-development title would be open world in nature and include various kingdoms you can travel between by way of horseback, with its ultimate progression rooted in taking down the leaders of those lands to obtain their abilities and use them to bring down the others.

Elden Ring does not yet have a release date but it will likely hit stores sometime in 2020, possibly in June, for PlayStation 4, Xbox One, and PC. Be sure to follow Dead Entertainment for all the latest on this title as well as horror gaming as a whole.