New Details Surface on FromSoftware and George R.R. Martin's Elden Ring
Hear from Hidetaka Miyazaki himself regarding the upcoming dark fantasy action RPG.
By Chris Morse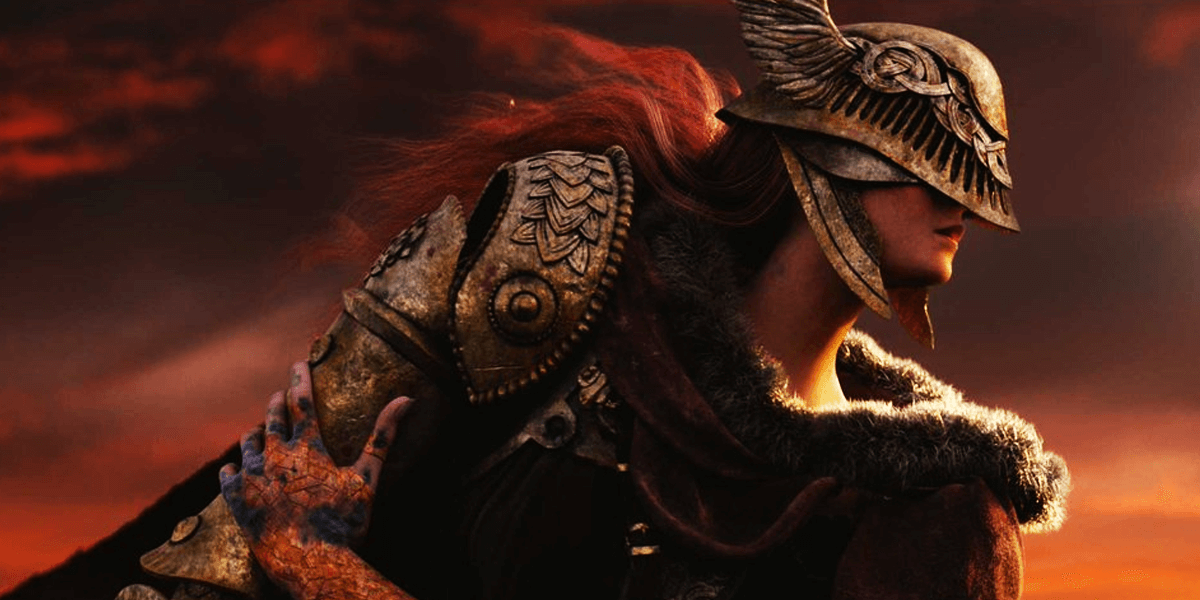 Much to the excitement of FromSoftware fans, Elden Ring was officially unveiled at Microsoft's E3 press conference and, just as it was rumored, the game is a collaboration with A Song of Ice and Fire author George R.R. Martin. The debut trailer merely set the tone and offered a cinematic glimpse into this new world, saving gameplay and other specifics for a later date. However, Hidetaka Miyazaki opted to reveal some information sooner than that in a new interview with Xbox Wire.
Development on this title has been ongoing since just after the creation of the Dark Souls 3 DLC. "We wanted to create a new dark fantasy action RPG full of things that we weren't able to do in the Dark Souls series," he explained. At that time, Sekiro: Shadows Die Twice was also in the works, but the team set out to make this project lean more heavily on the fantasy and RPG elements as opposed to pure action, which is what their other title primarily focused on.
Despite that, Miyazaki says that fans will still find the fun of responsive, melee-based combat in this game, as they have come to expect based on the studio's earlier works. Challenge will still play a big role as well, which is also to be expected, so there's no doubt this latest release will reignite the ideological debate surrounding difficulty and accessibility. The end goal of the studio, however, is that Elden Ring will prove to be a very satisfying experience for players.
"This title will include a wide variety of weapons, magic, and ways to engage enemies, that make it possible to provide users with a style of gameplay and strategy that suits them," he continued. "Even when compared to the Dark Souls series, I believe this title will provide even more variety in the ways for players to overcome challenges and tweak their tactics when facing enemies."
It remains to be seen how this game will end up having more variety than what Dark Souls fans are used to, but after the more action-focused Sekiro, heading back to those RPG roots should be a fun time. Players can also expect a fair amount of character customization to design and control their own unique characters. All in all, Elden Ring sounds like it could be a true successor to the Dark Souls franchise, so it's no surprise that there is plenty of excitement surrounding this title's big reveal.
Regarding how this collaboration came about, Miyazaki says it all started with him being a huge fan of Martin's work. The studio reached out to the author with the expectation of being turned down, but much to the team's delight, he agreed to meet and the pair soon had their first face-to-face discussion on the game, which led to this relationship being made official.
"The actual collaboration itself begun with Mr. Martin ever so politely confirming what sorts of themes, ideas as well as many game-related aspects I had envisioned for the game," Miyazaki explained. "This allowed us to have many free and creative conversations regarding the game, in which Mr. Martin later used as a base to write the overarching mythos for the game world itself."
"This mythos proved to be full of interesting characters and drama along with a plethora of mystical and mysterious elements as well. It was a wonderful source of stimulus for me and the development staff. Elden Ring's world was constructed using this mythos and stimulus as a base. Even I myself find it hard to contain my excitement from time to time. We hope that everyone else is looking forward to the world we have created."
Miyazaki went on to confirm earlier reports that this new title would be open world in nature, or at least the studio's own take on something with more depth and freedom of exploration. "If I were to put aside the world full of fresh stimulus thanks to our collaboration with Mr. Martin, I would have to say the biggest difference is it being open world," he explained. "Due to this, the scale of the world and its narrative, as well as the depth and freedom of exploration have increased dramatically. It is without a doubt our biggest title yet in terms of sheer volume."
"There are many definitions to the term 'open world,' and I might not be phrasing it correctly, but we have simply tried our own approach to a game with a large, open field to play in. It is a world full of danger and threats, as well as many areas ripe for exploration. Among those areas, you will also find intricately designed, multi-layered castles and such."
There wasn't too much to reveal about the specifics of the game's title or lore just yet, but Elden Ring is "the name given to a mysterious concept that defines the world itself." As the reveal trailer mentioned, this has been shattered and the significance of that event will be one of the important themes in the story. There is also a certain darkness the world possesses, but the game is more about the will and ambition of mankind, which is the second major theme fans can look forward to.
Finally, the big question on everybody's minds is, will Elden Ring feature difficult, intense boss fights? "Yes, of course," Miyazaki confirmed. "Boss fights are something we enjoy making and make up one of the climaxes to this title as well. We feel there is a wide variety of unique and horrifying bosses for players to look forward to."
Elden Ring does not yet have a release date, but it will likely hit stores sometime in 2020 and be available on PlayStation 4, Xbox One, and PC. Be sure to follow Dead Entertainment for all the latest on this title as well as horror gaming as a whole.