Luigi's Mansion 3 Getting Two Multiplayer DLC Packs in the New Year
The ghost-hunting fun is just getting started with new content arriving soon for Nintendo's hit title.
By Jay Gervais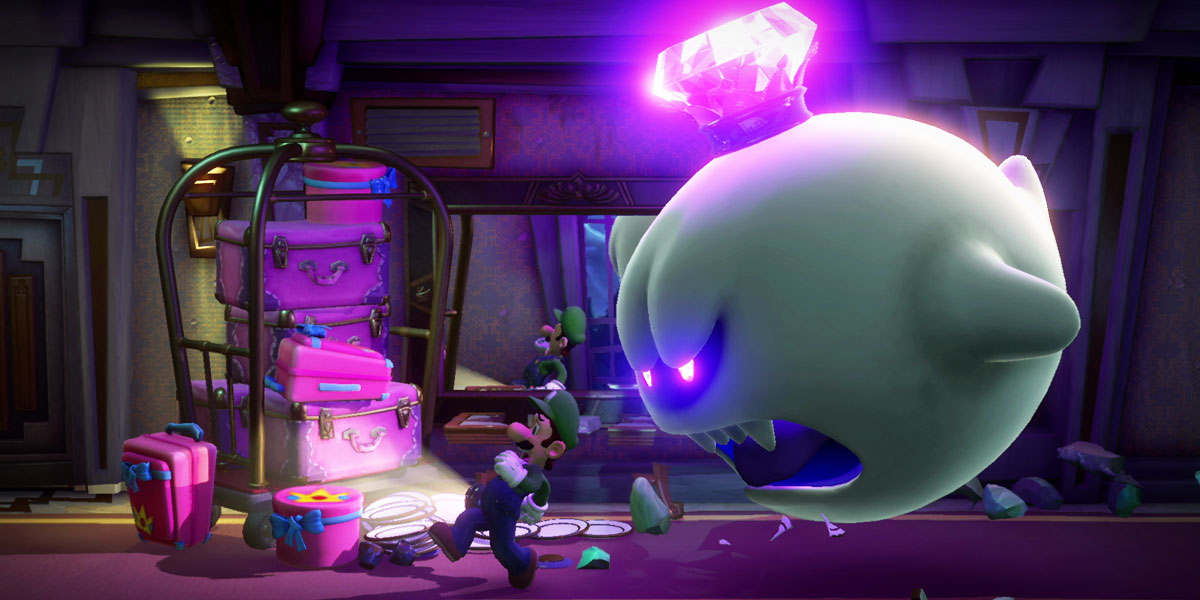 Calling all ghost hunters! Two DLC multiplayer expansion packs are arriving in the New Year for Luigi's Mansion 3, a popular Nintendo Switch title that released earlier this year in October. Can our not-so-heroic hero in green brave the scares once again? We have all the details regarding these latest DLCs for you down below.
The first multiplayer pack arrives on April 30th, 2020 and will include three new mini-games for the multiplayer ScreamPark mode. You can also expect three new outfits for Luigi with matching floor themes and new themed ghosts in the ScareScraper cooperative mode.
As an added bonus, players will also receive a new Polterpup light called the Flashlight Type-P, which can only be used during either the game's main story or ScareScraper mode. You can pre-order Luigi's Mansion 3 Multiplayer Pack Part 1 for $9.99 in the Nintendo eShop today.
The second multiplayer pack launches later in the year on July 31st, 2020. This one will include additional content and features for both the ScreamPark and ScareScraper modes, along with more new mini-games for ScreamPark mode as well as three new ScareScraper outfits with matching floor themes and new themed ghosts. Luigi's Mansion 3 Multiplayer Pack Part 2 is available for pre-order at $9.99 in the Nintendo eShop.
In Luigi's Mansion 3, Luigi is on vacation at a luxurious hotel with his pet Polterpup, along with Mario, Princess Peach, and a group of Toads, until things go awry when it becomes evident that it was a plot by King Boo to capture his brother and friends all along. Now it's up to our reluctant hero, with the help of Professor E. Gadd and his Poltergust G-00, to conquer his fears and save the day.
Luigi's Mansion 3 is currently available exclusively for the Nintendo Switch. Stay tuned to Dead Entertainment for news regarding this title and so much more!