Ian Somerhalder Discusses Scientific, Horror Elements of Netflix's V Wars
The vampire genre veteran believes this new series offers a much different perspective to set it apart from the rest.
By Chris Morse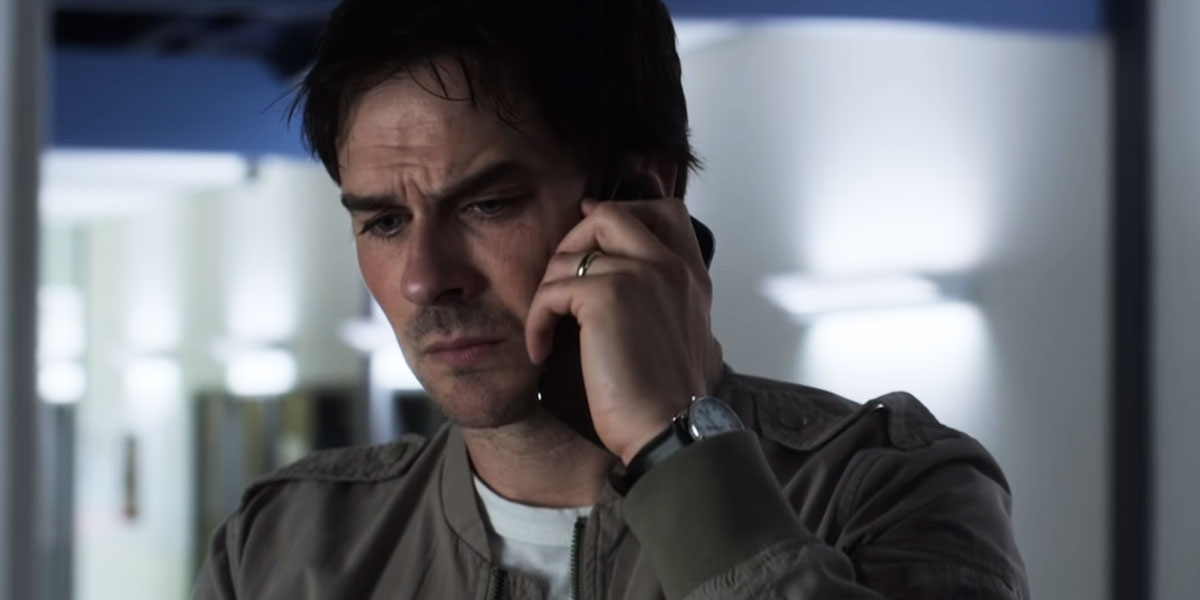 Netflix's V Wars is on the way and it brings with it a star who is no stranger to vampire stories, Ian Somerhalder. You may recall the actor's role in The Vampire Diaries, but this series is bringing an entirely different approach more rooted in science and horror than drama and romance, which is a topic touched upon in a new interview with EW.

"When you couple this scientific aspect in a grounded way, you can expose societal issues within the genre," commented Somerhalder. "And there's a lot of cross-genre here. We're leaning into aspects of the horror genre, which they work very well together."

"These creatures are fucking scary," he added. "Like, in The Vampire Diaries, they're sexy, they're cool even when they're turned, they can still make jokes. These are murderous creatures. None of them want to be. But if you were in a room with one of these people, first of all, you probably wouldn't make it out, but you would run for your life."

"So that grounded scary component of them, there's nothing romantic about them," he continued. "And we're very proud of that. If you imagine them literally ripping into you, oh my god, it's powerful. And to think that there could be hundreds of millions of these things running around, it's really scary."

[relatedArticle-0]

V Wars is a television adaptation of the Jonathan Maberry humans vs. vampires comic series of the same name and follows a scientist and his best friend as they face the evolving crisis of a deadly outbreak that fractures society into opposing factions, potentially escalating to a war between humans and vampires. The debut season will consist of ten episodes.

Created by William Laurin and Glenn Davis, the cast includes Ian Somerhalder as Dr. Luther Swann, Adrian Holmes as Michael Fayne, Peter Outerbridge as Calix Niklos, Laura Vandervoort as Mila Dubov, Kyle Breitkopf as Dezs, Jacky Lai as Kaylee Vo, and Kimberly-Sue Murray as Danika.

As mentioned, the series is set to arrive on Netflix beginning December 5th. Be sure to stay tuned to Dead Entertainment for further updates ahead.