Four Five Nights at Freddy's Games Coming to Nintendo Switch on Black Friday
The first four titles in the horror series are dropping sooner than expected, the last of which wasn't previously announced at all.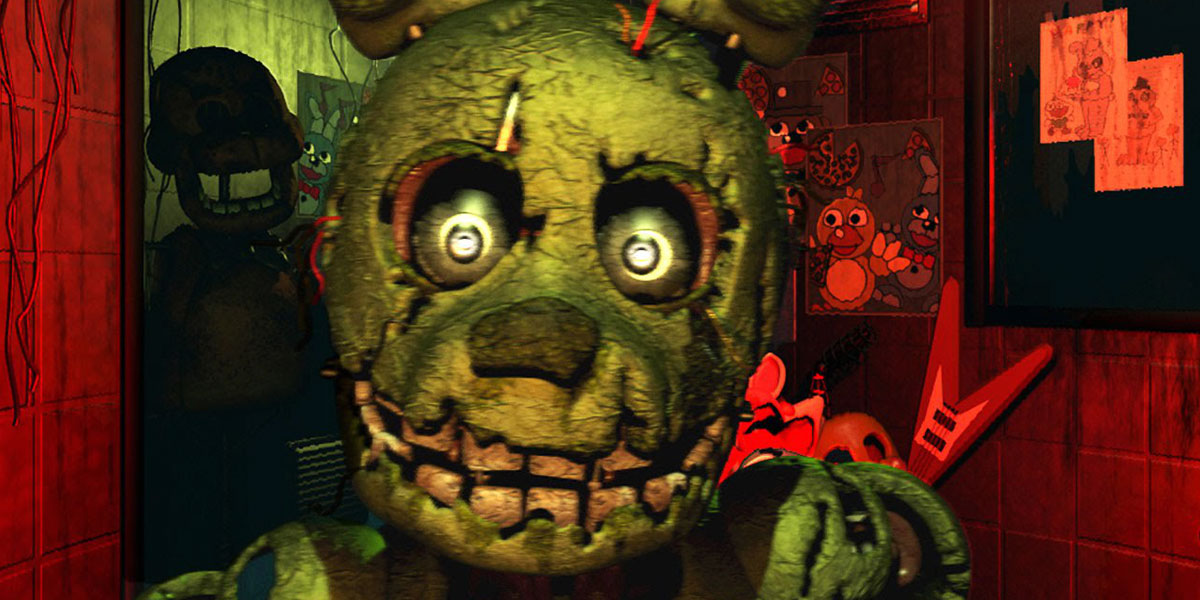 Fans of indie survival horror series Five Nights at Freddy's will be excited to learn the first four games in the franchise are coming to the Nintendo Switch this Friday! Individual listings for the titles have popped up on Nintendo's eShop, confirming the release date of November 29th, which is Black Friday.
We knew that the first three Freddy's games were being ported to the Switch sometime this year, but the added inclusion of Five Nights at Freddy's 4 came as a genuine surprise coupled with the fact they will all drop on the same day.
Five Nights at Freddy's is developed by one-man wonder Scott Cawthon with the first game released back in 2014 on PC. The story primarily focuses on events surrounding Freddy Fazbear's Pizzeria, a nightmarish Chuck E. Cheese-style restaurant where the animatronic mascots come to life at night, attacking anyone inside.
Players typically take on the role of a night security guard hired to watch the restaurant and must utilize a series of cameras while holding out in the security office to keep track of the free-roaming murder bots. Throughout the series, horrific past happenings at the Pizzeria are slowly revealed, building on the established franchise lore.
Five Nights at Freddy's currently consists of six main-series games, four spinoff titles (although one was removed permanently from Steam due to quality issues), and three novels. A Blumhouse-produced movie is reportedly in the works as well.
The upcoming Nintendo Switch ports are priced at $8 each and will arrive later this week. Are you excited to have these games combined with the portability of the Switch? Stick around for more horror gaming news here on Dead Entertainment.