The Walking Dead Premiere's Series Low Ratings Don't Paint the Full Picture
Cord cutting and streaming options are impacting cable numbers across the board as some slow-to-adapt networks finally begin to embrace the shift.
By Chris Morse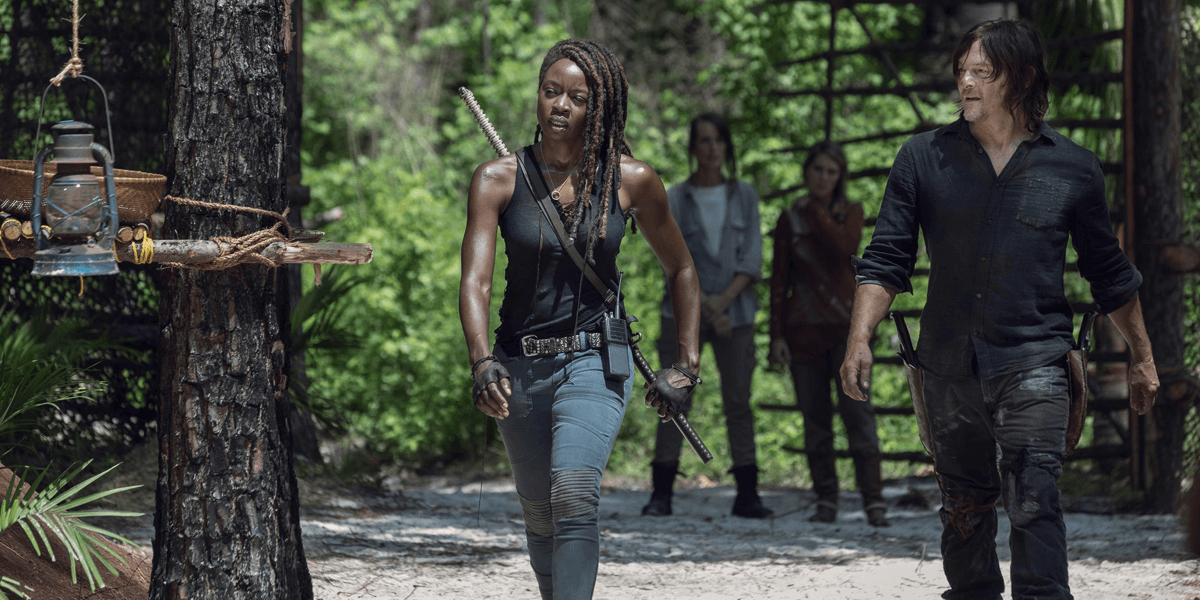 There's no avoiding it. As with most season premieres of The Walking Dead recently, people are going to be talking about the ratings. While there's no doubt zombie fatigue has set in over the years, there's a bit more going on here with respect to talking about the series' numerical decline, at least in terms of traditional metrics. Let's start off with the latest numbers.
With this past episode, we have a new series low of 4 million viewers with weaker demographic marks across the board, boasting declines in the key 18-49 and 25-54 brackets. If this isn't strictly bad news, then what's going on? Not only are people tuning out of traditional television watching in general, whether they are cord cutting or just catching up later online, AMC has also begun to embrace the shift by offering more advance viewing opportunities for Premiere subscribers (which costs $4.99 per month).
Notably, this first Season 10 episode was available a full week early for diehard fans to stream in advance and on their own time. This will hold true with future episodes also being available early, though not a full week as was the case with this premiere, and those numbers won't be released to the public like standard ratings are. Additionally, this decline is in line with the losses many other popular series are seeing this season, which is a strong indicator that cord cutting and the differing ways people are watching television are definitely a factor for shows that live mostly on cable.
In a nutshell, it's clear that people are planning their free time around broadcast schedules less and less as time goes on and this is a trend that doesn't seem to be going anywhere anytime soon. Regardless, this series will still have its core audience tuning in one way or another and it's still a sizable audience that many networks would happily enjoy. At least AMC is finally shifting with the times a little bit more.
The tenth season of The Walking Dead continues Sunday nights on AMC.