Norman Reedus Previews The Walking Dead Season 10
Daryl Dixon himself dishes on what fans can expect from the character and story when the AMC series returns with new episodes.
By Chris Morse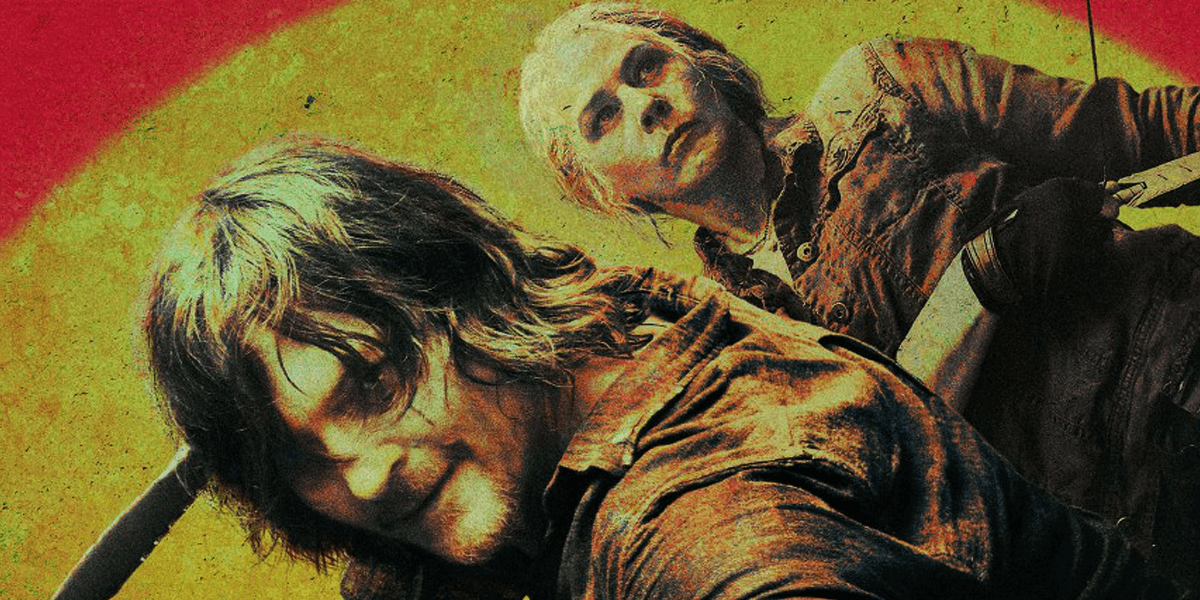 We are just days away from the return of The Walking Dead and the press continues to roll out with teases of what's ahead. Today, Daryl Dixon himself, actor Norman Reedus, spoke with EW and offered up his own preview on where Season 10 is headed. From paranoia to internal conflict, there's no question that the Whisperers have made quite the impact on these survivors.

"It's full paranoia this season," said Reedus. "It's the group eating itself and having to deal with the consequences of just being trapped in all different directions. You can't tell who's on the good side, who's on the bad side. Some people are playing other people for the wrong reasons and it's kind of the breakdown internally, which is causing everybody to make these decisions that are just horrible, actually."

"So we have some people that are on this mission for revenge, some people that are haunted by visions of the past," he continued. "Then you have some characters that are in totally different circumstances that they've never been. How can you trust in them? Then sometimes you think that you can't, and then you can, then you can't. It's a real feeling of paranoia and claustrophobia this season."

Regarding Daryl as a character, Reedus also discussed what kind of changes he's going through with respect to handling leadership and decision-making, especially in light of several main characters moving on in some form or another recently.

"Daryl's got the ghosts of all these other characters that used to be on the show, they're haunting him," he commented. "He's finding himself being in these roles of decision-making for a group. He's got people to protect. It's a much different Daryl than we're used to seeing. He just makes decisions based on whatever he felt he wanted to do or whatever. You saw last year, where Daryl's visiting Hilltop and then Alpha knocks on the door and says, 'I want my daughter back, who's in charge here?' Nobody says anything, so Daryl was like, 'Okay, I'll do it.'"

"Then he's put in this position of protecting other people, not just himself," continued Reedus. "So you've got a bunch of scared people making all these decisions in the wrong direction and Daryl's running, trying to fix things and keep the group together. There's the risk/reward and the threat that they bring. It's almost like a virus that's coming into town and people are getting sick and it's a whole other thing."

For those who have been aching to see more of Daryl and Carol, the actor also unwrapped a little on that front ahead of the upcoming season premiere. "Daryl, he's kind of got his side-eye on Carol right now," he said. "She's been through a lot with him in the last year, and he's kind of worried about her and she's not necessarily making the best decisions. I think that scene in particular, she's tense, sitting around going, 'What if? There's got to be more than this?'"

"They're exhausted from this battle that never seems to end, and routinely sort of daydreaming about where they'd rather be and what they'd rather be doing. I'm not saying it's a premonition to the future, I'm not saying that it's not. But it's the two of them, two really good friends sitting on a log and having a moment just sort of daydreaming about what their lives could be if they weren't trapped there doing that."

Reedus wrapped up with some final thoughts on actress Danai Gurira moving on from the series, commenting how it's sad to see her go but understandable at the same time, much like with Andrew Lincoln putting the show behind him to spend more time with family. It's just a part of the business.

[relatedArticle-0]

After the previous season, the stage is set for plenty of conflict, both within the communities and at war with the Whisperers, who just finished sending a deadly message to anyone who would dare cross over into their territory. All things considered, the Whisperer War is only beginning to heat up with plenty of epic story beats ahead, but we'll have to see what moments the show follows the comics on and what is all-new for the television adaptation.

Season 10 is welcoming a few new characters, such as Javier Cardenas' Dante, a comic book love interest for Maggie, while preparing to say goodbye to others. During this summer's San Diego Comic-Con panel, it was made official that this is the final season for Danai Gurira, who will be making her exit after playing Michonne since the tail end of the second. Nonetheless, the series continues to shamble on, even without a few of its former mainstays.

The Walking Dead returns for its tenth season this Sunday, October 6th.