More Returning Characters Set for Halloween Kills, Including Nancy Stephens' Nurse Marion
Doctor Sleep's Robert Longstreet has also been confirmed to be playing the role of Lonnie Elam.
By Chris Morse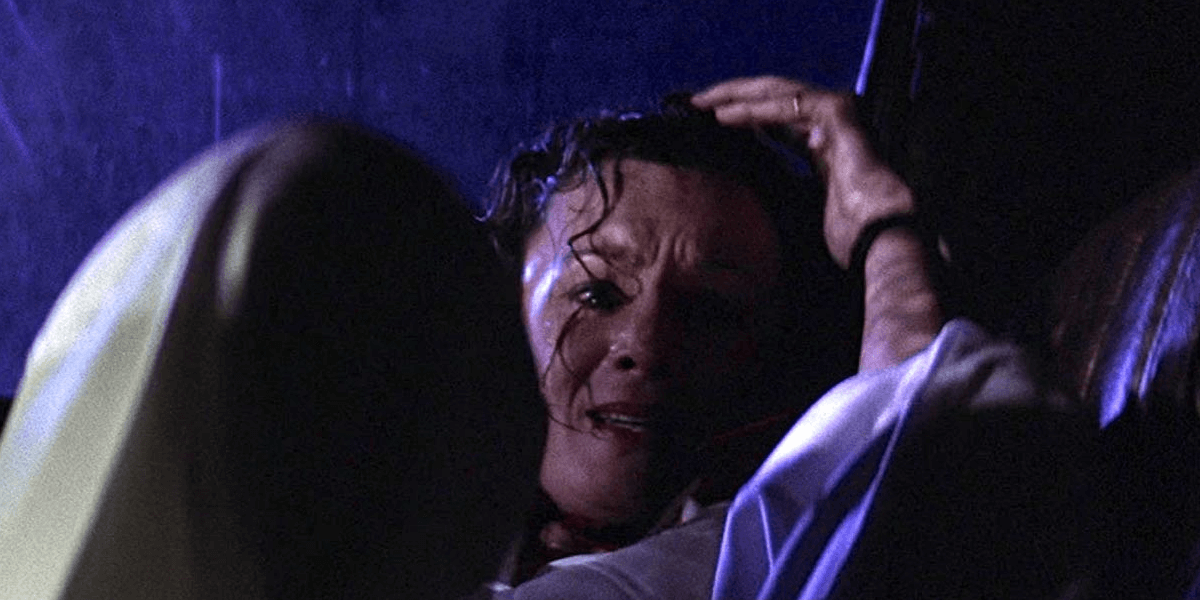 The next film in the ongoing Blumhouse Halloween trilogy, Halloween Kills, has been steadily filling its cast with returning characters from the original and today we have official confirmation of two more.
According to HalloweenMovies.com, Nancy Stephens has been tapped to reprise her role of Nurse Marion Chambers. The actress previously appeared in both Halloween II and Halloween H20: 20 Years Later, but the events of those films are no longer part of the same timeline as the rebooted sequels that kicked off with last year's hit installment.
In addition, this official update also confirms reports of another returning character from the original, Lonnie Elam, who will be played by Robert Longstreet (Doctor Sleep, The Haunting of Hill House). Lonnie is one of the 6th graders who was bullying young Tommy Doyle in the first film and further cements how this new sequel will be revisiting the trauma of many more Haddonfield residents 40 years later.
An earlier interview confirmed as much, with Jamie Lee Curtis explaining how the writers are setting up the sequel to explore several characters whose lives were affected by the original killings.
"What I love that David and Danny and company did is they connected the dots for forty years," she explained. "Now they're going back to really unpack the first movie, bringing back all those characters whose lives were affected by what happened in 1978."
Halloween Kills will see the return of Jamie Lee Curtis' Laurie Strode, Judy Greer's Karen, Andi Matichak's Allyson, and James Jude Courtney's Michael Myers, with original Shape actor Nick Castle also on board for voice work and to possibly even don the mask for a few scenes. The film will additionally star Anthony Michael Hall as Tommy Doyle, Kyle Richards as Lindsey Wallace, Robert Longstreet as Lonnie Elam, and Nancy Stephens as Nurse Marion Chambers, all characters who appeared in the first film. John Carpenter is returning to compose the music for this sequel as well as the next.
Halloween Kills will hit theaters on October 16th, 2020 while Halloween Ends is coming on October 15th, 2021. Be sure to follow Dead Entertainment for all the latest news and updates.