The Walking Dead Promotes Seven Stars to Series Regulars
Several prominent characters are now officially mainstays of the show.
By Chris Morse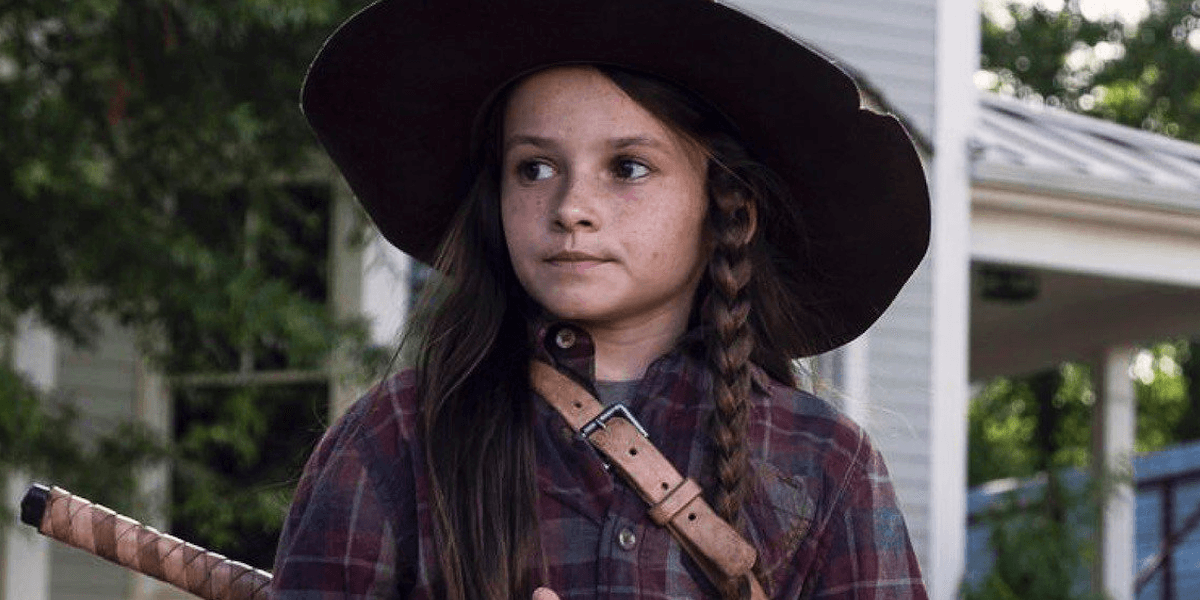 AMC announced this week that several notable cast members have been upped to series regular status for Season 10 of The Walking Dead. None of the names on this list come as much of a surprise, but it should indicate that each of their characters are set to play bigger roles going forward. The stars in question are Cailey Fleming (Judith), Cassady McClincy (Lydia), Cooper Andrews (Jerry), Nadia Hilker (Magna), Eleanor Matsuura (Yumiko), Lauren Ridloff (Connie), and Ryan Hurst (Beta).
Judith is, of course, a no-brainer, as she is the only remaining television show Grimes and her presence is a byproduct of Rick's exit and Carl's death. She hasn't played too substantial of a role thus far, but that can certainly change soon. Lydia is also an important character at this point in the story, as she has tangible ties to the Whisperers, which is the conflict taking center stage heading into the new season.
Magna, Yumiko, and Connie are all part of the same group and their presence is definitely solidly felt throughout the comic book story from this point forward, so the promotions of those stars are certainly appropriate. Finally, we have fan-favorite Kingdom comic relief Jerry and the villainous Whisperer second-in-command, Beta, who will both be seen often going forward.
After the previous season, the stage is set for plenty of conflict, both within the communities and at war with the Whisperers, who just finished sending a deadly message to anyone who would dare cross over into their territory. All things considered, the Whisperer War is only beginning to heat up with plenty of epic story beats ahead, but we'll have to see what moments the show follows the comics on and what is all-new for the television adaptation.
Season 10 is welcoming a few new characters, such as Javier Cardenas' Dante, a comic book love interest for Maggie, while preparing to say goodbye to others. During this summer's San Diego Comic-Con panel, it was made official that this is the final season for Danai Gurira, who will be making her exit after playing Michonne since the tail end of the second. Nonetheless, the series continues to shamble on, even without a few of its former mainstays.
The Walking Dead will return for its tenth season on Sunday, October 6th.