Screen Gems and Crypt TV Creating Short Based on William Castle's 13 Ghosts
The 1960 classic is being reinvented for the YouTube and Facebook era.
By Chris Morse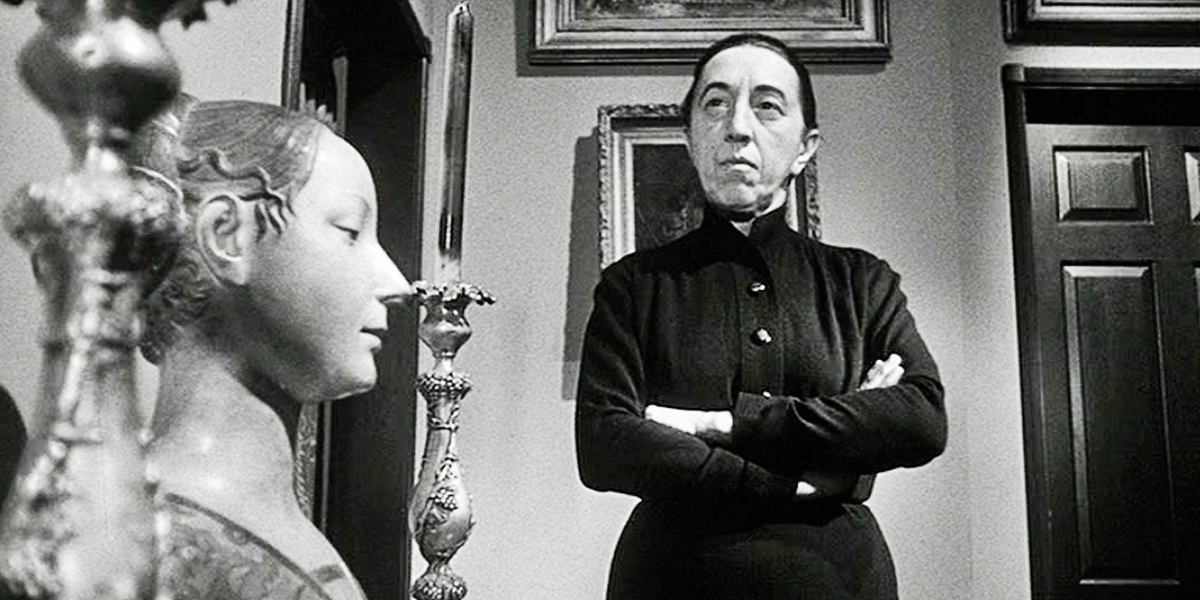 Crypt TV, Jack Davis and Eli Roth's horror genre brand, is taking on William Castle's 13 Ghosts in partnership with Sony Pictures' Screen Gems banner. According to Deadline, the studios are teaming up to create a 10-minute short based on the 1960 film, which was last remade in the early 2000s. This new take on the property will be released early next year on the brand's YouTube and Facebook accounts.
In the original film, a reclusive doctor and occultist dies, leaving his eerie mansion to his nephew and his family. Unfortunately, the house harbors additional residents of the spectral variety that can only be seen using special goggles once owned by the late doctor. With the family members' lives at stake, it's soon discovered that his true fortune is hidden somewhere in the house as the situation grows ever more dangerous.
"Crypt is thrilled to work with Screen Gems to bring a fresh take of 13 Ghosts for our Gen Z audience," said Davis. "We've spent years perfecting the process of creating emotionally anchored, scary content that connects with a young audience. Screen Gems has been a fantastic partner and believer in how we can apply our secret sauce to titles in their library and create lots of value moving forward. 13 Ghosts is a great IP and we can't wait to bring our trademark Crypt spin on the property to our audience."
Screen Gems' Scott Strauss added, "Jack and the team at Crypt continue to deliver dynamic content to their growing audience. We're excited to be working with them to revive and freshen 13 Ghosts for a new generation on a storytelling platform young horror fans have clearly embraced. They're ideal creative partners for this moment and we expect the new 13 Ghosts to be fun, resonant, and above all, really scary."
Once again, this 10-minute short version of 13 Ghosts is expected to debut on Crypt TV's online channels in early 2020. Be sure to stay tuned to Dead Entertainment as more details are revealed.