It: Chapter Two Director Andy Muschietti Clarifies Stephen King's Scene Requests
It wasn't so much that the prolific author requested a new scene, but rather that he wanted to see specific parts make it into the movie.
By Chris Morse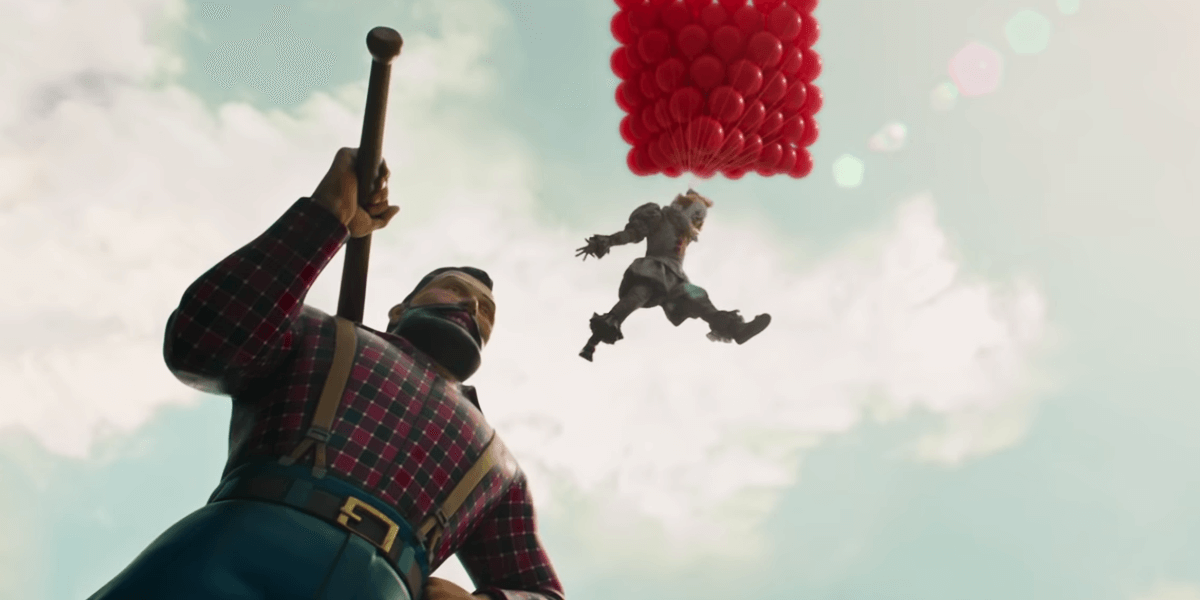 Earlier this month, a report surfaced on It: Chapter Two, stating that Stephen King himself wanted a scene added to the upcoming film. Based on the interpretation of these comments in the initial report, many assumed the prolific horror author had a new scene in mind, but earlier today director Andy Muschietti set the record straight in new comments to Collider.

Essentially, the filmmaker shared the script with King, who had a few thoughts on specific scenes from his book he'd like to see on the big screen. One of those scenes does make it in, and was probably going to be included anyway, while the ending-related sequence didn't quite make the cut per Muschietti's vision. For non-book readers, there are some spoilers ahead, so read on at your own risk!

Muschietti explained, "I just shared the script with him because I wanted to know what he thought about it, [if] he has any kind of notes. And he very generously said, 'Look, just take this as what it is. It's not a mandate or anything. But this is like the couple of things I would like to see in the movie.' And that's what it was."

"There were things that were already on their way to land in the movie," he continued. "He's a fan of Paul Bunyan and specifically Paul Bunyan chasing young Richie. So that was great because I was a little bit on the fence with that and when Steve said, 'Gotta put it in the movie; can we see it in the movie?' I was like, 'Yes, of course!'"

"And the other one was the rolling standpipe at the end of the book when Derry collapses into the sinkhole and it all floods," added Muschietti. "There is a scene where the standpipe basically collapses and starts rolling down the hill, and for some reason, it's one of Stephen's favorite episodes in the book and, it's funny actually. The whole episode is seen by a guy that's smoking a splif and he's looking and he says something like, 'That's Steven Spielberg,' something like that, because of the scope of the scene."

"Well, we couldn't go that far because I basically wanted to end the movie on a more emotional note, more intimate, more about the feelings of this group of characters. And also making this huge destruction scene would have sucked probably half the budget of visual effects. I didn't want to go through that."

What was sounding like it would be a minor clarification ended up being a rather enlightening glimpse into the story and development of the film, which finally hits theaters early this month. Will you be adding a return trip to Derry to your vacation plans this year? Let us know in the comments below.

[relatedArticle-0]

It: Chapter Two brings the Losers' Club into adulthood with James McAvoy as Bill, Jay Ryan as Ben, Bill Hader as Richie, Isaiah Mustafa as Mike, Jessica Chastain as Beverly, Andy Bean as Stanley, and last but not least, James Ransone as Eddie. It was also previously announced that Xavier Dolan and Will Beinbrink would be playing the roles of Adrian Mellon and Tom Rogan respectively. Bill Skarsgård is, of course, reprising his role as Pennywise the Dancing Clown.

The film will hit theaters on September 6th, 2019. Andy Muschietti has returned to direct a script written by Gary Dauberman. Both films are based off the 1986 best-selling novel It by Stephen King, one of his most notable works.