Nintendo Switch Version of The Witcher 3: Wild Hunt Scores an October Release Date
A release date reveal trailer surfaced at this week's Gamescom event, showing off more of the upcoming port in the process.
By Chris Morse

The upcoming complete edition of CD Projekt Red's The Witcher 3: Wild Hunt is on its way to Nintendo Switch and the latest trailer out of Gamescom has revealed that players will be able to get their hands on the game this fall on October 15th. Based on the new footage, it's certainly a little rough around the edges, but the entire game is here and it seems to perform well enough to take it with you on the go, much like Geralt's trusted companion, Roach.
For those who still prefer to collect physical versions of games, CD Projekt Red has you more than covered. The Witcher 3: Wild Hunt – Complete Edition will not only include all of its content on a single game card, but it will also contain a few additional physical items in the form of stickers, a world map, and The Witcher Universe Compendium. That's a great value for an even greater game that only serves to sweeten the pot for what is already an exciting Switch port.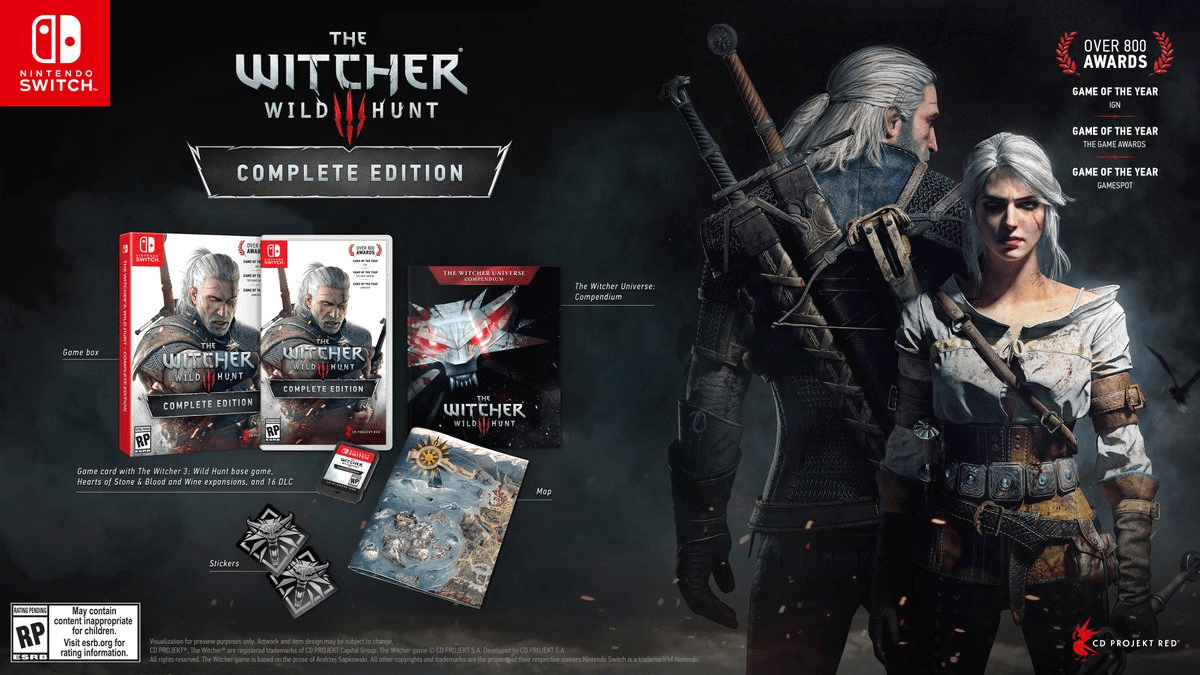 This complete edition will include all the content that was released throughout the game's lifecycle. This includes two expansions, Hearts of Stone and Blood and Wine, as well as smaller DLC additions such as new contracts, armor sets, and appearances. For those who haven't played this monumental game by now, we can't recommend it enough and this upcoming Switch release could be just the right time to finally give it a try if you're showing up late to the party.
The Witcher 3: Wild Hunt – Complete Edition will release worldwide on October 15th, 2019. Be sure to follow Dead Entertainment for all the latest news and updates on this release as well as The Witcher franchise in general, including the upcoming Netflix series.