New Plants vs. Zombies Trademark Filed, Trailer Leaked Days Later
It looks like the much-anticipated sequel to Garden Warfare 2 is Plants vs. Zombies: Battle for Neighborville.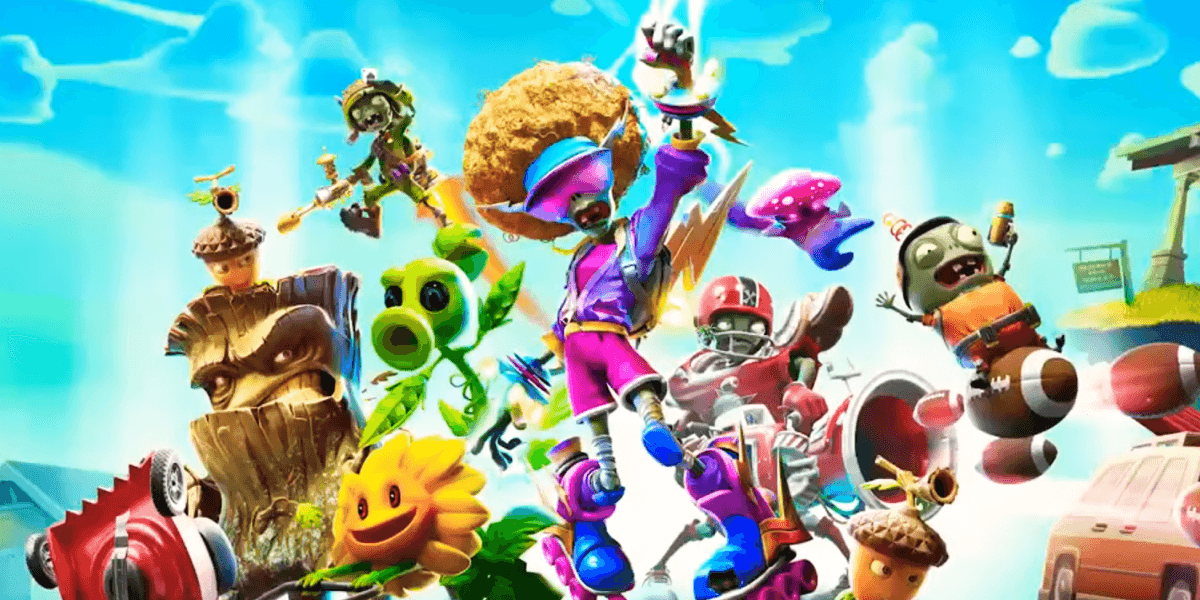 Just a few days ago, it was reported that Electronic Arts had filed a trademark in Europe for a new game in the ongoing Plants vs. Zombies franchise, titled Plants vs. Zombies: Battle for Neighborville. This appears to be the game that was originally thought to be titled Garden Warfare 3 and is possibly the same as the invite-only closed alpha held for the PlayStation 4 and Xbox One game codenamed "Picnic."
Just a few days following the report, as has become common in the video game industry recently, the trailer for Battle for Neighborville leaked out ahead of schedule. Unfortunately, the trailer in question has already been taken down with a copyright claim by EA, although it was still viewed thousands of times and has given us some clue as to the direction the franchise is heading.
It still looks similar in a lot of ways to its Garden Warfare predecessors, but seems to be taking a lot of inspiration from the hugely-popular Fortnite. New character options, particularly a ninja mushroom and disco zombie, were featured, and the few glimpses of gameplay definitely had a team-based shooter vibe reminiscent of the current battle royale trend in gaming.
Are you excited for this newest entry in the Plants vs. Zombies franchise? It sure has come a long way from its tower defense roots from way back in 2009. We will be sure to update you as more official information becomes available.