Super7 Honors Thrash Metal Pioneers Slayer with ReAction Figures
SLAAAAAAYER!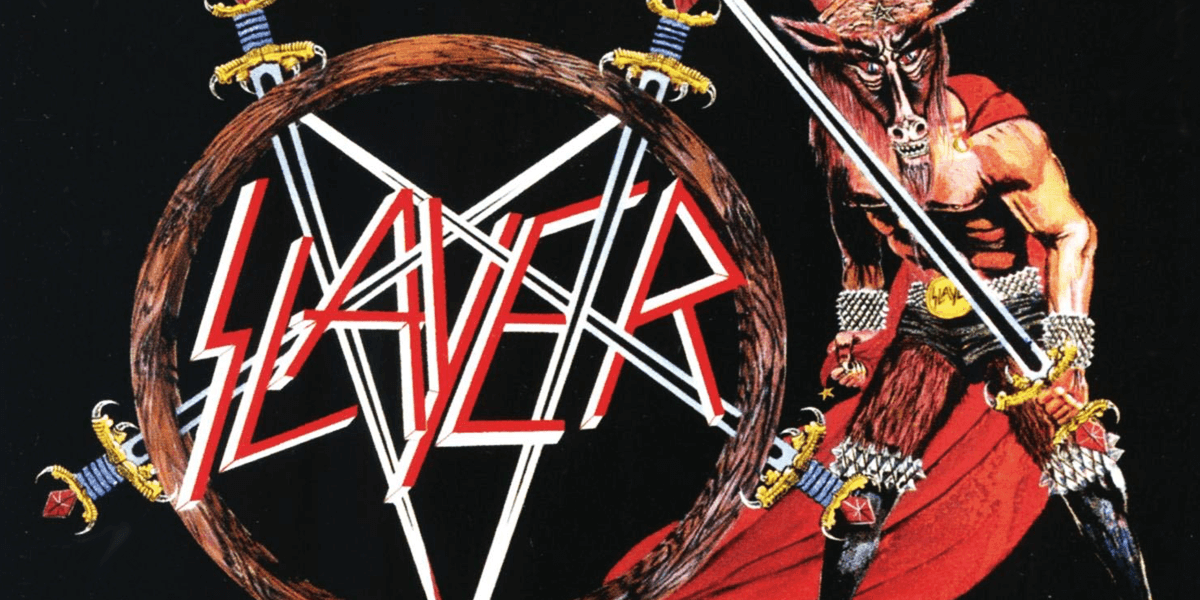 If you're a fan of metal music, there is no denying the influence of Slayer. As one of the "big four" pioneers of the thrash metal genre, alongside Metallica, Megadeth, and Anthrax, Slayer stood out from the rest due to their technical playing ability and their dark and ominous lyrics, often dealing with issues such as murder, the occult, and Satanism. These are all themes that us horror fans know and embrace.
Formed in 1981, Slayer has since released twelve studio albums and even won two Grammys. Now, after over 30 years of bringing heavy music to the masses, the band has begun the last leg of their farewell tour. To honor these metal gods, collectible company Super7 is releasing two retro-style ReAction figures commemorating the band. The first figure is based on the Minotaur, as featured on the cover of Slayer's debut album Show No Mercy.
SLAAAYEER! The official Super7 x Slayer 3.75-inch ReAction Figure immortalizing the demonic Minotaur from the cover of the band's 1983 debut album Show No Mercy. The figure includes a cape and sword accessories.
Super7 is also offering a "black magic" variant on the Minotaur based on the sixth track from the album of the same name.
Cursed... Black Magic Night...

The official Super7 collaboration with heavy metal legends Slayer continues! This special version of the Show No Mercy 3.75-inch ReAction Figure was inspired by Track 6 ("Black Magic") of the band's 1983 debut album. All black with red eyes and translucent red flame crown. The figure includes a black cape and matching sword accessory. SLAAAYEER!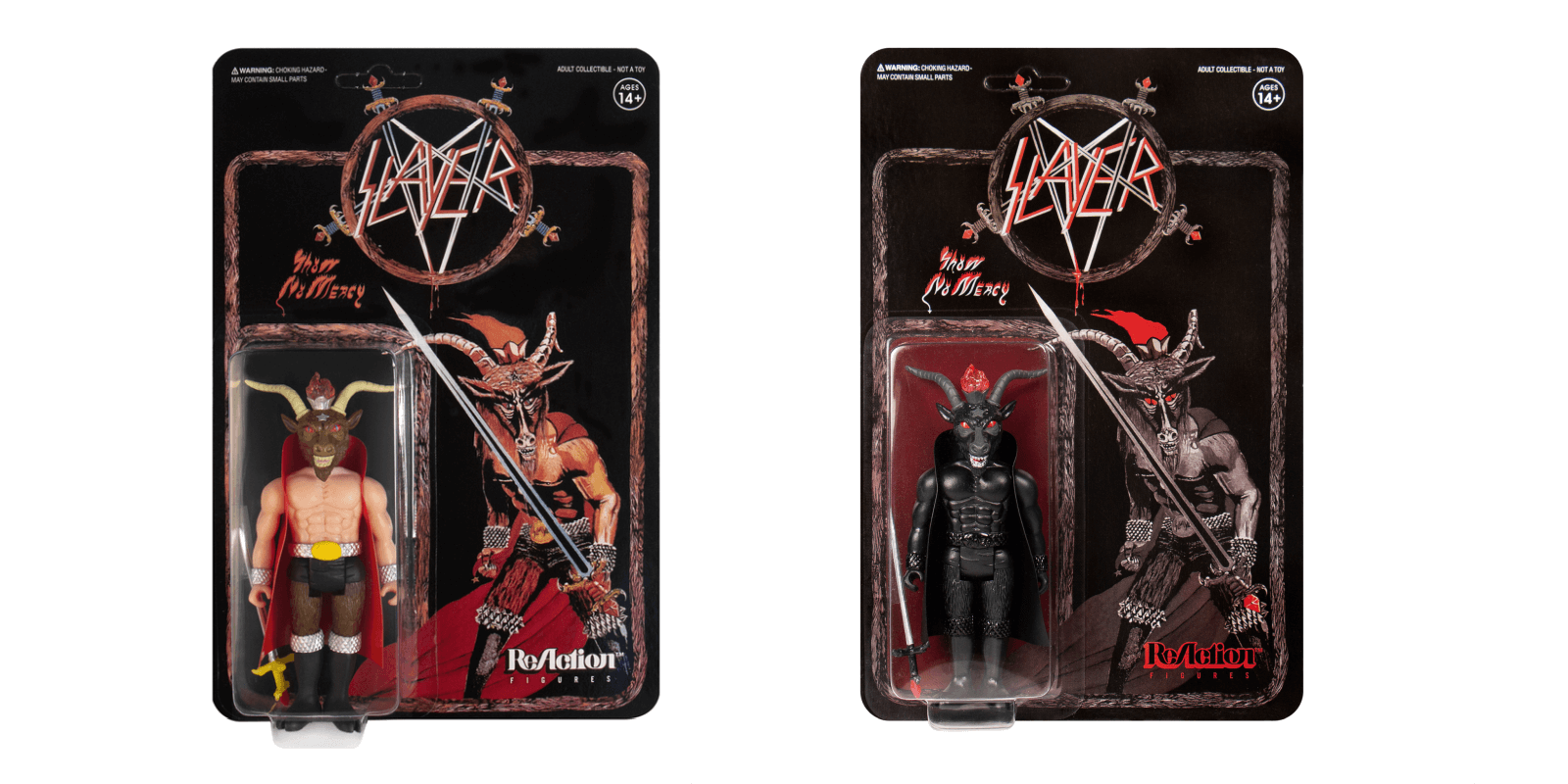 Both the regular Minotaur and the Black Magic version are available now and retail for $15 each. They can be ordered directly from the Super7 website.