The Walking Dead Showrunner Teases What's Next for Negan
The imprisoned villain could soon be allowed to roam free once again.
By Chris Morse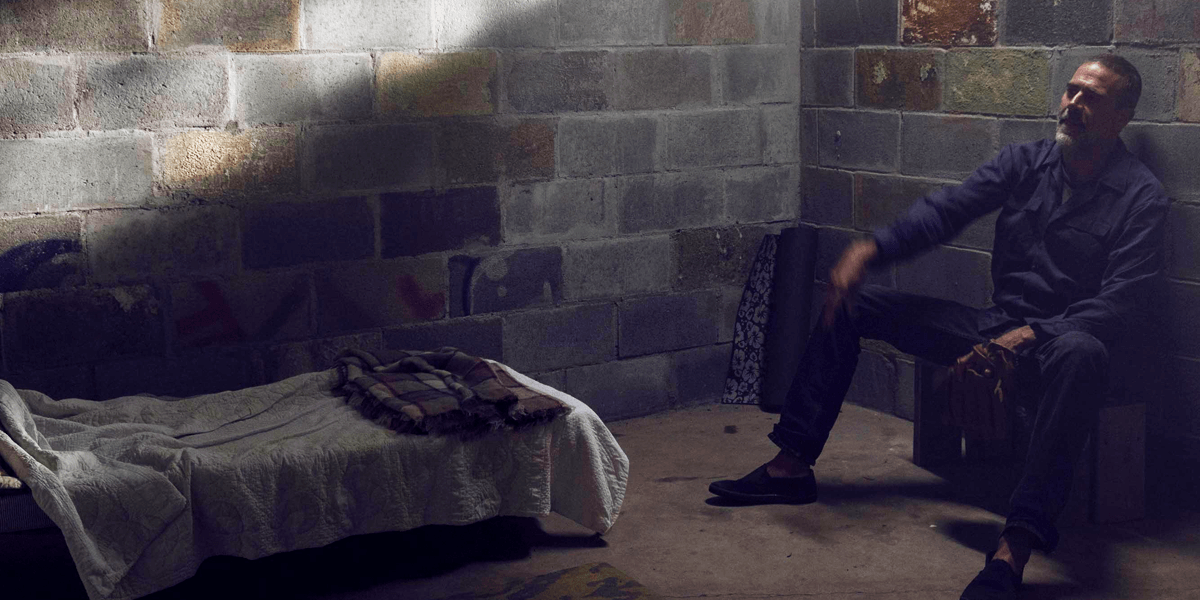 Fans of The Walking Dead will likely get their first footage of the new season later this week at the San Diego Comic-Con, but that hasn't stopped Angela Kang from answering a few questions and offering some insight into where the AMC series is headed in its tenth year. In her latest chat with EW, the showrunner discussed what's next for Negan, love him or hate him, as he seemed to prove himself rather well in this past season finale. Could freedom be in the villain's near future?
"We had a whole year with him in his cell," said Kang. "So I think after his heroic rescue of Judith, people might've noticed that when he was in that bed in the infirmary, he was not tied up or cuffed. So we're dealing with the next stage of what things are for Negan. I think for people who have been wanting us to release the Negan, there will be some satisfaction there."
That's a pretty strong tease, which would certainly go along with the corresponding comic book story and his role to play in the overall Whisperers arc – something we won't spoil here, but it's very good stuff. Although Kang doesn't reveal many specifics, she does allude to the fact that the character has some interesting and complicated story ahead.
"Negan's story is one of my personal favorites in this season," she commented. "Things get complicated, because it's Negan. Some of the stuff [Jeffrey Dean Morgan] is doing is so compelling, because here's this guy who has been on a path of trying to redeem himself in some way, but he's still Negan. He's not the hero. He's, at best, an antihero, but there's definitely darkness and an edge to him."
The Walking Dead will return this fall. Follow Dead Entertainment for all the latest news and updates.