First Photo Revealed for The Walking Dead Season 10
Michonne is front and center in the first image released from the upcoming tenth season of the AMC series.
By Chris Morse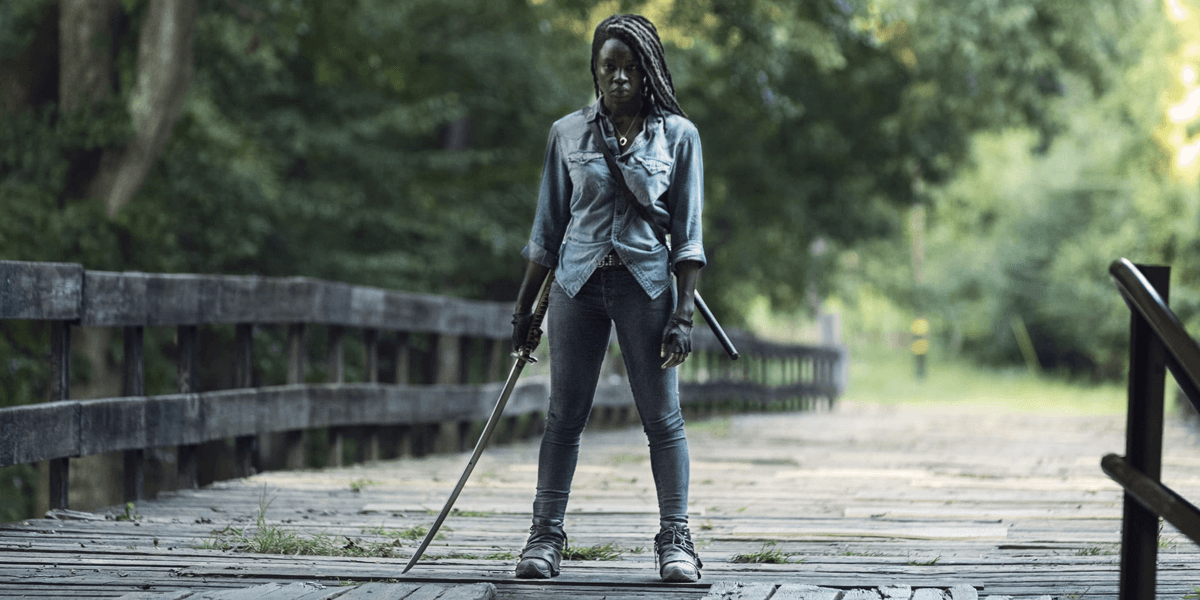 Fans of The Walking Dead will likely get their first look at the new season later this week at the San Diego Comic-Con, but that hasn't stopped new information from trickling out throughout the week. The latest scoop comes from EW, which exclusively revealed the very first photo from Season 10 featuring Danai Gurira's Michonne. Check it out below!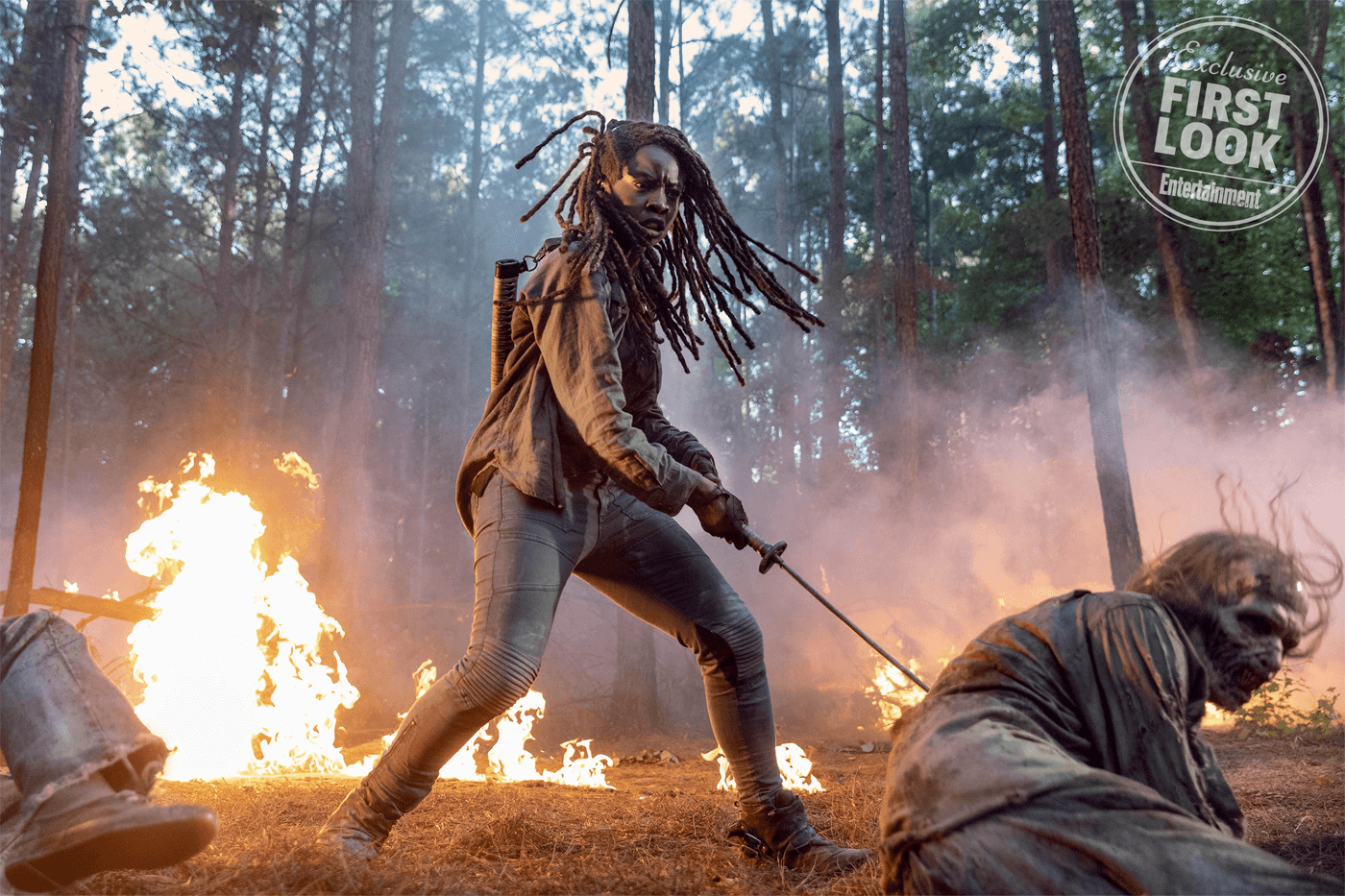 "One of the things that we have going on this season is, we're continuing some explorations of natural elements and how they play into our world," said showrunner Angela Kang. "And fire is one of those elements that comes into play in a few key ways that twist the story in a way that will be pretty exciting."
"Fire is terrifying now," she continued. "But we sort of take for granted that we have people that can deal with it. It obviously has very different implications for our people in an apocalyptic world."
Kang mostly remained tight-lipped about the story being shown in the new photo, but she did offer fans one hint, stating, "I don't want to give too much away about this particular story because hopefully there's some unexpected aspects to it, but we will definitely see our people trying to contend with things that they can't handle in the same ways that we do in our world now."
The Walking Dead will return this fall. Follow Dead Entertainment for all the latest news and updates.