Blumhouse and Universal's The Invisible Man Officially Begins Shooting
Production on the upcoming film is now underway in Sydney, Australia.
By Chris Morse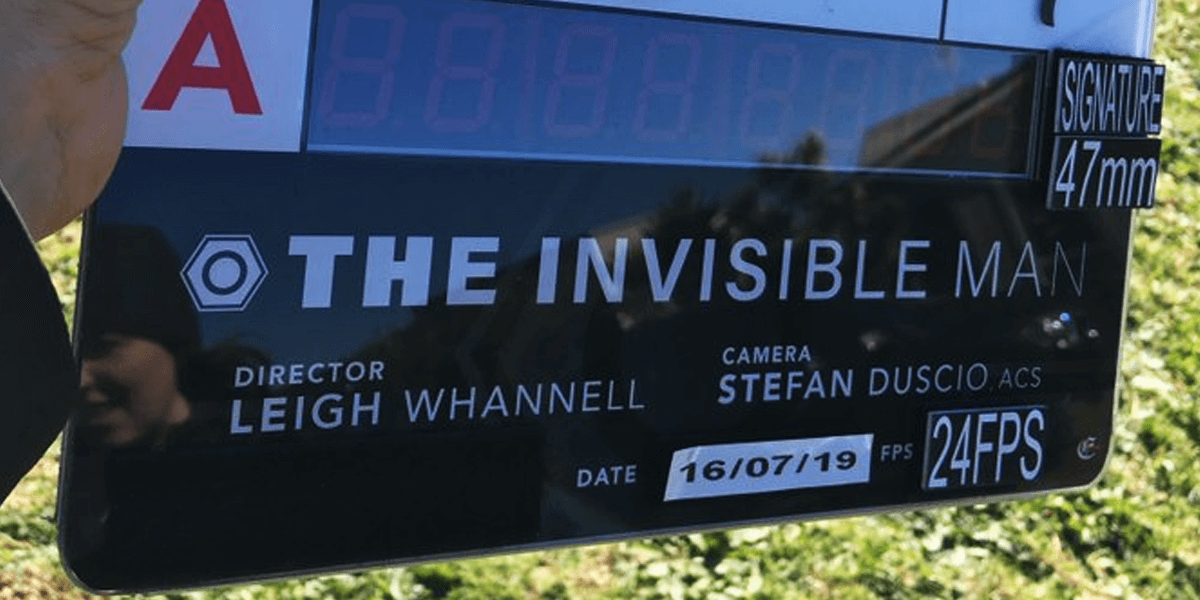 Leigh Whannell has officially announced the start of production for his upcoming take on the Universal classic monster, The Invisible Man. The actor took to Twitter late last night to announce that work on the Blumhouse production is officially underway as the cameras have finally begun rolling. Check out his obligatory clapperboard announcement photo below!

[blockquote-0][scripttag-0]

The story of The Invisible Man centers around a woman named Cecilia, who learns her abusive ex-boyfriend committed suicide. Picking up the pieces to rebuild her life for the better, she soon begins to question her sense of reality as she suspects her deceased former lover is not actually gone.

The project, helmed by actor/filmmaker Leigh Whannell, will not be part of any kind of connected universe and is said to be highly character driven, as opposed to something flashy with a huge budget. Elisabeth Moss (The Handmaid's Tale), Storm Reid (A Wrinkle In Time, 12 Years a Slave), Aldis Hodge (Clemency, Straight Outta Compton), and Harriet Dyer (The InBetween) will star. Oliver Jackson-Cohen (The Haunting of Hill House) will play the titular role of The Invisible Man.

The Invisible Man has begun filming in Sydney, Australia with a target release date of March 13th, 2020. Stay tuned to Dead Entertainment for all the latest news and updates on this film as well as the Universal Monsters franchise as a whole.