Paramount Teaming with Blumhouse for New Paranormal Activity Movie
The haunting found-footage franchise will soon get an all-new installment.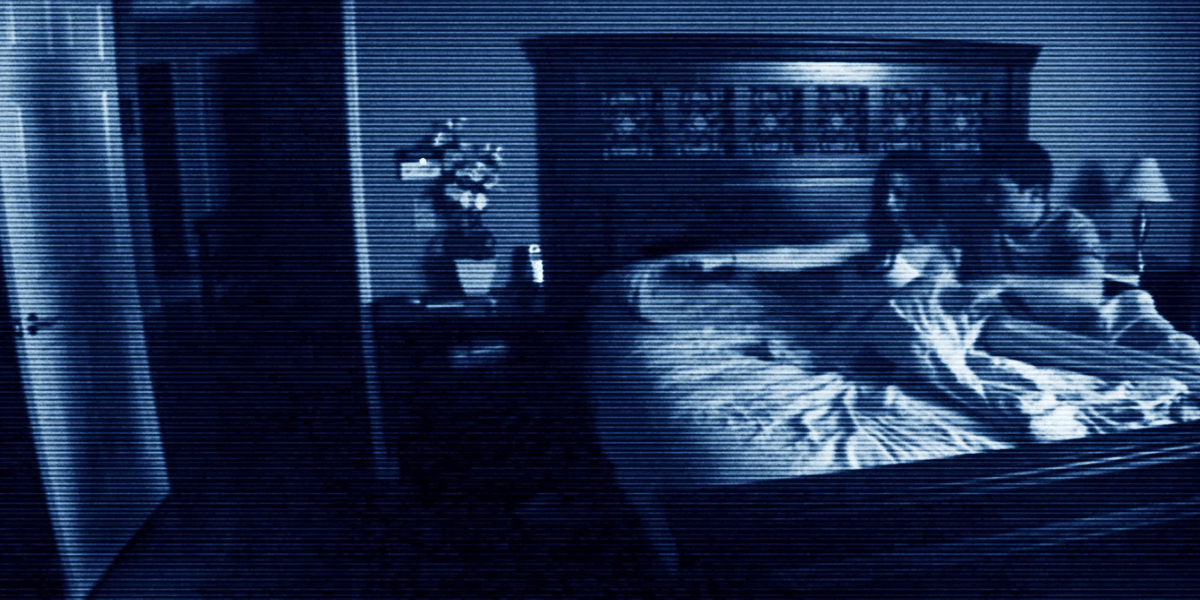 A new Paranormal Activity film is on the way with September marking the tenth-year anniversary of the original effort. First airing in 2007 at Screamfest, it would be two years before it saw a worldwide cinematic release in the fall of 2009.
With a meager budget of just $15,000, Paranormal Activity revitalized the found-footage genre and became a hit, raking in over $193 million. Thanks to the success of the film, numerous sequels have since been released, including the 3D Paranormal Activity: The Ghost Dimension back in 2015.
Earlier today, Paramount CEO Jim Gianopulus announced at the company's CineEurope presentation that the seventh film of the franchise is in the works with Jason Blum on board as producer, but the team is keeping the lid closed on the plot and title for the time being.
The six films have done remarkably well, grossing over $890 million worldwide and is a favorite among horror fans this decade. The films are primarily seen through the eyes of surveillance cameras as families are haunted by an evil spirit, which includes possession, things moving on their own, and other unexplained occurrences. It is interesting to note that the third and fourth installments were directed by Henry Joost and Ariel Schulman of Catfish fame.
Stay tuned for more details on the next Paranormal Activity movie as they become available.