Bill Skarsgård Teases Vengeful Pennywise in It: Chapter Two
You can expect hatred and anger from the iconic villain this time around.
By Chris Morse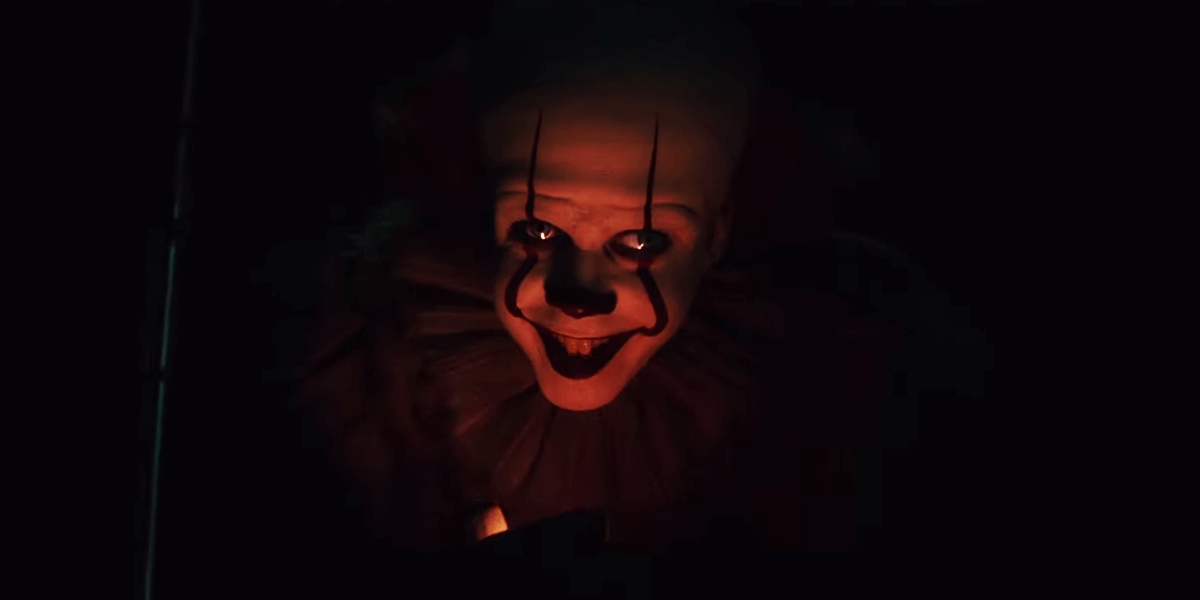 Fresh off the release of the official teaser trailer for It: Chapter Two, it's time to start talking about what to expect in the upcoming sequel, when the Losers' Club makes a return trip to Derry to confront a reawakened evil. Pennywise actor Bill Skarsgård recently spoke to EW about his reprisal of the role and offered fans a glimpse at what's the come in the new film.

For starters, the actor commented on just how much Pennywise has changed since the last time he appeared, 27 years prior to when the story picks up in the sequel. Being bested by the Losers' Club was something totally new to the villain, so naturally there is going to be something different about him when he reemerges, namely, he's looking for revenge.

[blockquote-0]

This new taste of fear might just lead to a much darker Pennywise, one who is driven by hatred, anger, and a thirst for revenge. Skarsgård had the following to add about how vicious he might be this time.

[blockquote-1]

Given the nature of Pennywise as a character, the actor mentioned how this sets up the new film to explore this unpredictability to shock the audience. He left us with these final thoughts.

[blockquote-2]

Based on what we have seen in the new trailer, It: Chapter Two is shaping up to be a good one and the above comments from Skarsgård only serve to fuel our excitement. You can expect more coverage on this film in the coming weeks and months, so be sure to check back often for all the latest.

[relatedArticle-0]

It: Chapter Two brings the Losers' Club into adulthood with James McAvoy as Bill, Jay Ryan as Ben, Bill Hader as Richie, Isaiah Mustafa as Mike, Jessica Chastain as Beverly, Andy Bean as Stanley, and last but not least, James Ransone as Eddie. It was also previously announced that Xavier Dolan and Will Beinbrink would be playing the roles of Adrian Mellon and Tom Rogan respectively. Bill Skarsgård is, of course, reprising his role as Pennywise the Dancing Clown.

The film will hit theaters on September 6th, 2019. Andy Muschietti has returned to direct a script written by Gary Dauberman. Both films are based off the 1986 best-selling novel It by Stephen King, one of his most notable works.