The Walking Dead Ratings Bounce Back in Season 9 Conclusion, But Fall Short of Previous Finales
However, as usual, the AMC zombie drama remains firmly on top of the cable television show hierarchy.
By Chris Morse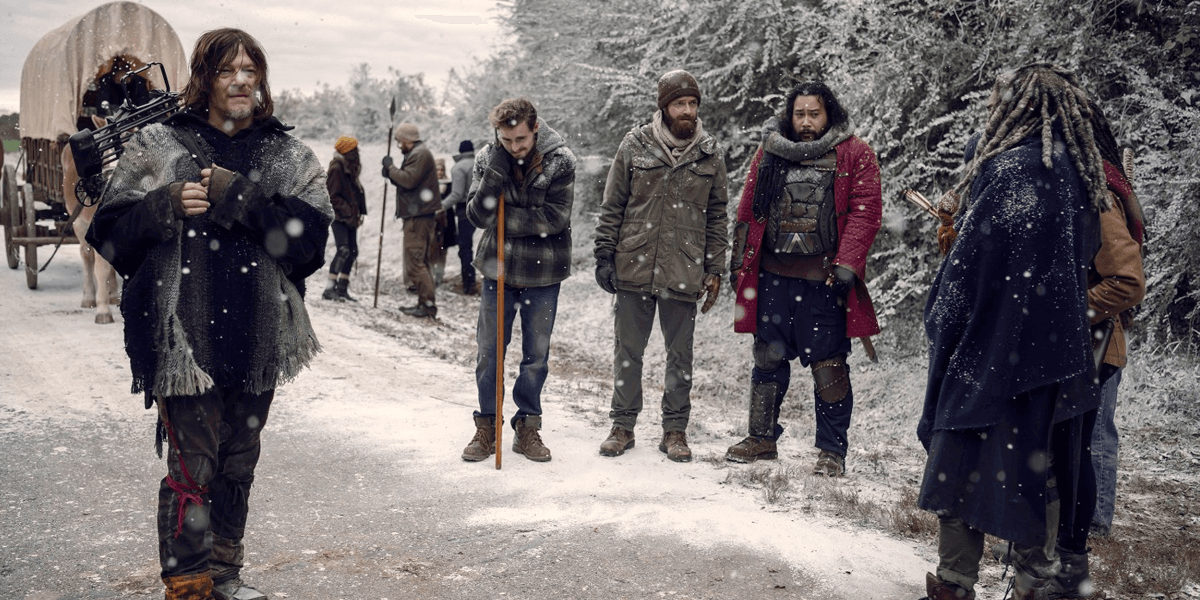 The latest ratings for The Walking Dead are in and, as one could expect, it's a mix of good news and bad news for the AMC series. The good news is twofold. First, the finale bounced back from series low marks set earlier this season and in the previous episode. Secondly, the show still remains at the top of the food chain as the most popular show on cable during the 2018-2019 season. The bad news? This was the least-watched season finale to date.
The final numbers for the episode come in at 5.02 million viewers with a 1.9 rating in its key 18-49 adult demographic. The previous low mark for a finale came during Season 1 when around 6 million viewers tuned in with a stronger 3.0 demographic rating. Either way, the viewer count is a bit of a bounce-back from previous installments, which have hovered around an all-time low mark in the lower 4 million range.
After this season's shocking penultimate episode, we expect a number of viewers had their interest piqued and tuned in for the finale, which was a little less eventful but a unique spectacle for the series nonetheless (snow zombies!). Overall, Season 9 was the first helmed by new showrunner Angela Kang and it certainly improved on many key areas despite having to navigate the murky waters of Andrew Lincoln's exit, not to mention Lauren Cohan quietly disappearing for a while.
Although the ratings continued to fall this past season, Kang has made immense strides in getting the series back on track after numerous exits and viewer fatigue began to take a toll. Many questions still remain on those fronts, but we can honestly say that the creative side of the show has been better than ever under this new direction. We are looking forward to seeing what the future holds.
As always, stay tuned to Dead Entertainment for all the latest news and updates on The Walking Dead.