Days Gone's Photo Mode Officially Detailed
This latest preview is for those of you who just can't resist taking pretty pictures, even in the middle of a zombie apocalypse.
By Chris Morse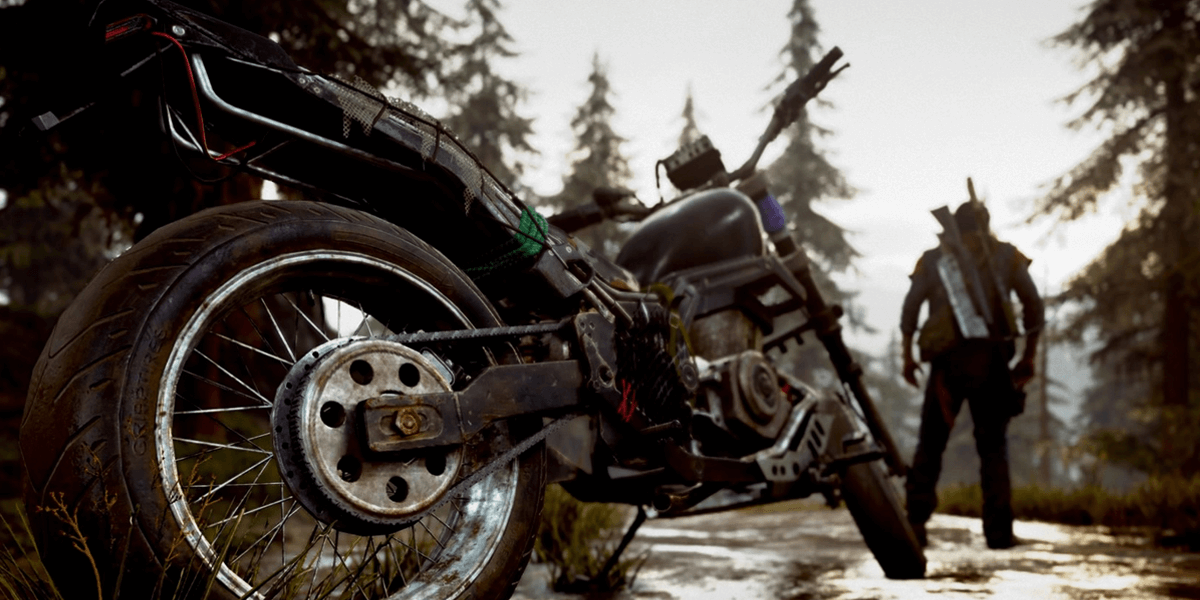 The release date for Bend Studio's upcoming biker zombie survival game, Days Gone, is fast approaching and we have another preview to share with you today, this time of the game's Photo Mode. As you may have noticed, more and more games have been including this feature for fans who just can't get enough of taking screenshots of beautiful scenery and their customized looks. Fortunately, these features tend to give you a ton of control and this title is no exception.

The details on this game's Photo Mode were shared earlier today on PlayStation.Blog, but we will break down the highlights for you right here. Overall, Days Gone has an extremely robust system for taking screenshots, giving you full control over basically anything you could think of. For starters, you can choose to hide your character or bike, if you want to focus on the beautiful Oregon landscape, or tinker with some of the many frames and filters available.

In Advanced Mode, you are given total control of over 55 options, ranging from bloom and color grading to color depth and everything in between. If you find a set of options you really like, you are given five preset slots to save and reuse at any time. With Days Gone's highly customizable Photo Mode, we suspect players will be kept busy for a long time in this free-roaming world of zombies and mayhem.
To recap the game's pre-order bonuses, you will be able to get your hands on a few goodies no matter where you place your order. When you pre-order, you will receive a code to claim a Drifter Crossbow as well as early upgrades for your bike's Nitrous, Gas Tank, and Shroud, which will no doubt come in handy as you traverse these untamed wilds. As an added bonus, pre-ordering directly from the PlayStation Store will also grant you a Days Gone Sawmill Dynamic Theme for your account, which is always a fun addition.
All that being said, what version of the game you should get? There is, of course, the standard retail edition which will grant you the above pre-order bonuses if you order early, but we also have learned of both a Digital Deluxe Edition as well as a Collector's Edition. The Digital Deluxe Edition will include a digital mini artbook, a digital soundtrack, three additional drifter bike skins, an early skill unlock, and an additional dynamic theme.
On the other hand, the Collector's Edition, retailing for $139.99, will give you the ultimate experience for this game. This version includes everything mentioned above as well as a premium collector's edition statue of the main protagonist and his bike by Gentle Giant. In addition, you will get a steelbook case, a sew-on patch, four decals, six pins, a physical copy of the game's soundtrack, and a 48-page mini artbook from Dark Horse Comics. This complete edition has everything you can think of.
Days Gone will arrive exclusively for PlayStation 4 on April 26th, 2019.