The Walking Dead Showrunner Unwraps Latest Alpha-Focused Episode, Titled "Omega"
The latest episode of the AMC zombie drama tackled many important issues, but where do the Whisperers go from here?
By Chris Morse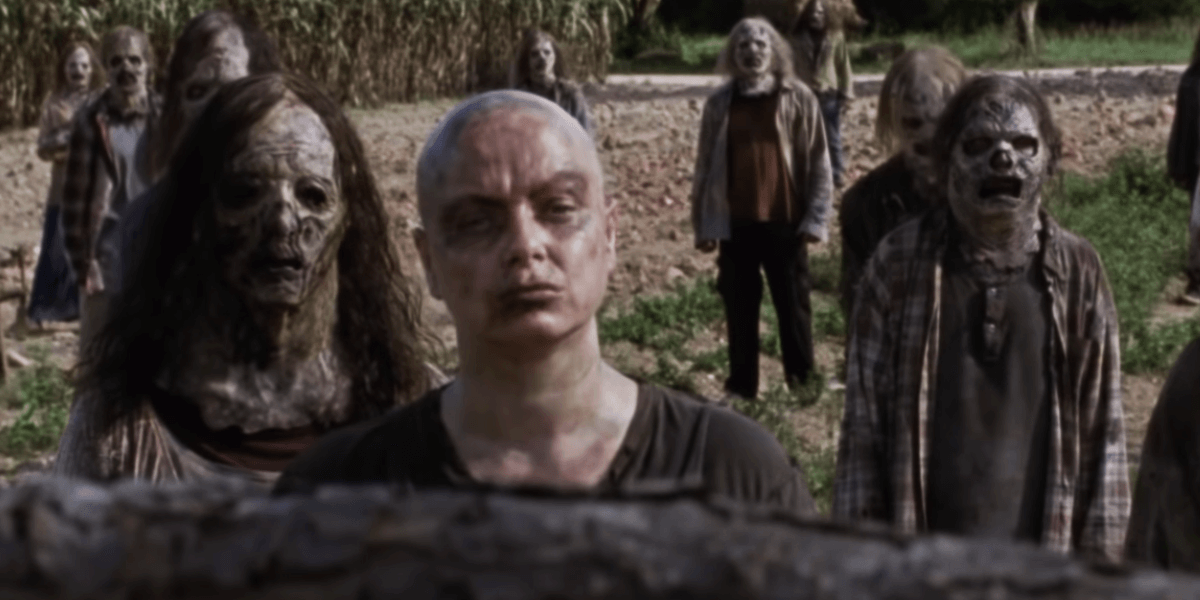 The central focus in the latest episode of The Walking Dead was to shine a light on just who is in charge of the mysterious Whisperers group our communities seem to be on a collision course with. Cleverly, much of our understanding on who Alpha is comes through her daughter Lydia, whose story of trauma and abuse paints a very clear picture on what the characters' road to the present time has looked like.

Our prisoner's insight into her group tells the story of people who have embraced a "survival of the fittest" lifestyle that rewards strength with survival and weakness with being left behind or even cast out. It took some work to get there, but we were left with a very clear understanding of just who the person was that showed up at the Hilltop seeking the return of her daughter.

Series showrunner Angela Kang recently spoke with EW to unwrap the episode even further and teased a little bit of what lies ahead in the coming episodes as it looks like this current conundrum will surely lead to conflict. Regarding the decision to take a look at Alpha's backstory, which was not explicitly done in the comics, here's what Kang had to say.

[blockquote-0]

When asked about Lydia's decision to stop her sneaky maneuvering and lies after hearing the cries of a baby, Kang explained how the difference in culture between our communities and the Whisperers will soon become very apparent. What something like a healthy baby suddenly means to someone who has held a very particular worldview for most of her time growing up is something that will surely be explored in the coming episodes as we learn more about the survivors behind the masks.

[blockquote-1]

During the episode, Lydia seemed rather certain that her mother would not come back for her, based on what she knows of her group's way of life, and that was one of the few times she may not have been lying. Kang confirmed this was indeed the case, as the young hostage was all but sure she was on her own, and discussed what that could mean for what's to come in the next episode and beyond.

[blockquote-2]

Finally, perhaps the most intriguing aspect of the story going into the next episode is the conundrum that the Hilltop is now facing. Alpha has arrived and is asking for her daughter back with hostages of her own, yet Lydia has opened up about a number of facts that might give our survivors pause to make a deal with this mysterious woman. Kang left us off with a tease of this standoff as well as a look at what's ahead in the episode to come after that.

[blockquote-3]

That is about all the preview we are going to get for now, but it's rather clear at this point that plenty of interesting dynamics will be overlapping to make this a very difficult and interesting conflict as the second half of this ninth season continues to play out. The Whisperers are here to stay for now and the events of the coming episodes will chart out plenty of exciting episodes to come.

The Walking Dead continues its ninth season Sunday nights on AMC.