The Addams Family's John Astin Featured on Gilbert Gottfried's Amazing Colossal Podcast
The creepy and kooky legend continues to charm, even at 88 years old.
By M.T. Bates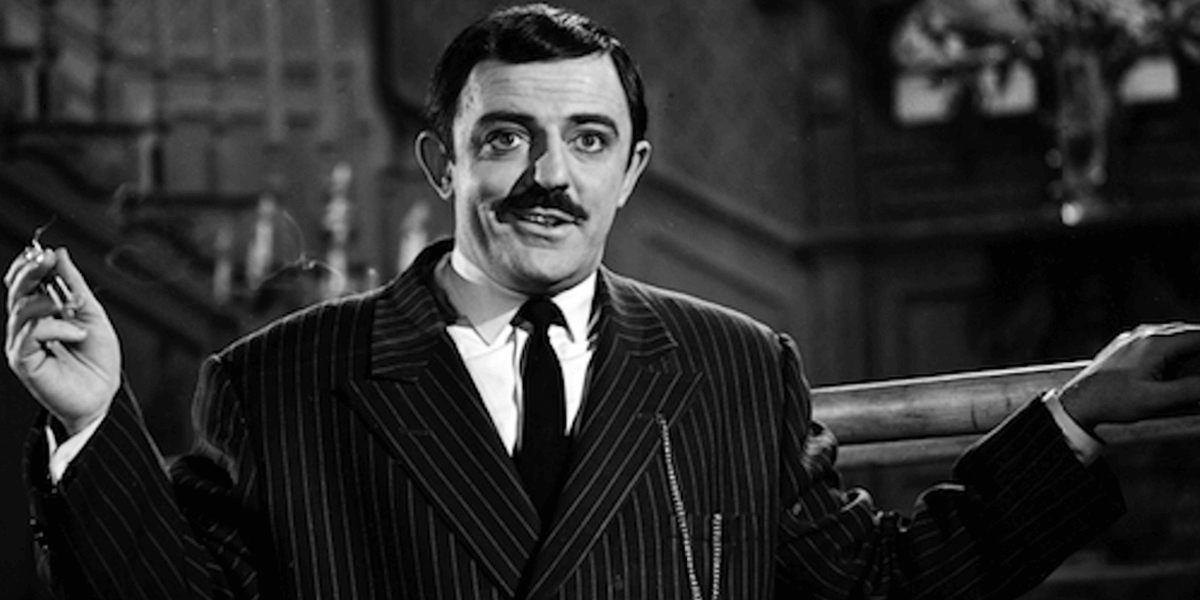 Sometimes, horror in its most innocent form is the kind of horror that is most near and dear to our hearts. The Addams Family from 1964 blended macabre with innocence and is still beloved and revered to this day. Arguments shall be had for generations to come on who was a more enigmatic and boisterous Gomez, John or Raul, and who was a more alluring Morticia, Carolyn or Angelica.
It is hard to talk about The Addams Family without bringing up the feature films from the early 1990s, but we are going to be honing in on the original series today and, more specifically, on the legacy of the immortal John Astin.
At nearly 90 years old, the icon hasn't hung it up yet as he continues to act and record voice work regularly. Suffice to say, when we found out a month or two back that John would be appearing on Gilbert Gottfried's Amazing Colossal Podcast, it was hard to contain our excitement.
The long-time actor and Academy Award-nominated director joins Gil and Frank as they attempt to "scratch the surface" at the very long and illustrious career of one of the most charming and intoxicating actors in the last five decades, which includes his time as Edgar Allan Poe in the play Once Upon a Midnight. So, finally, after what seemed like an eternity, the John Astin episode finally dropped on February 18th. If you want to listen to a legend who has truly loved his life and all of his work, then don't let this episode sit in your podcast queue.
Gilbert and Frank never cease to amaze me at the talent and names they continually bring to the show. The stars of yesteryear, who will never be forgotten as they carry legacies and credits that could stretch for miles, continue to be brought forward to an audience today who may not be overly familiar with their work or even their names. Old Hollywood as a tangible presence might be dead, but the stories, actors, and magic behind it all continues to live on thanks to Gilbert and Frank.