The Walking Dead's Norman Reedus Previews the Second Half of Season 9
Here's what's in store for our survivors when they go up against the Whisperers.
By Chris Morse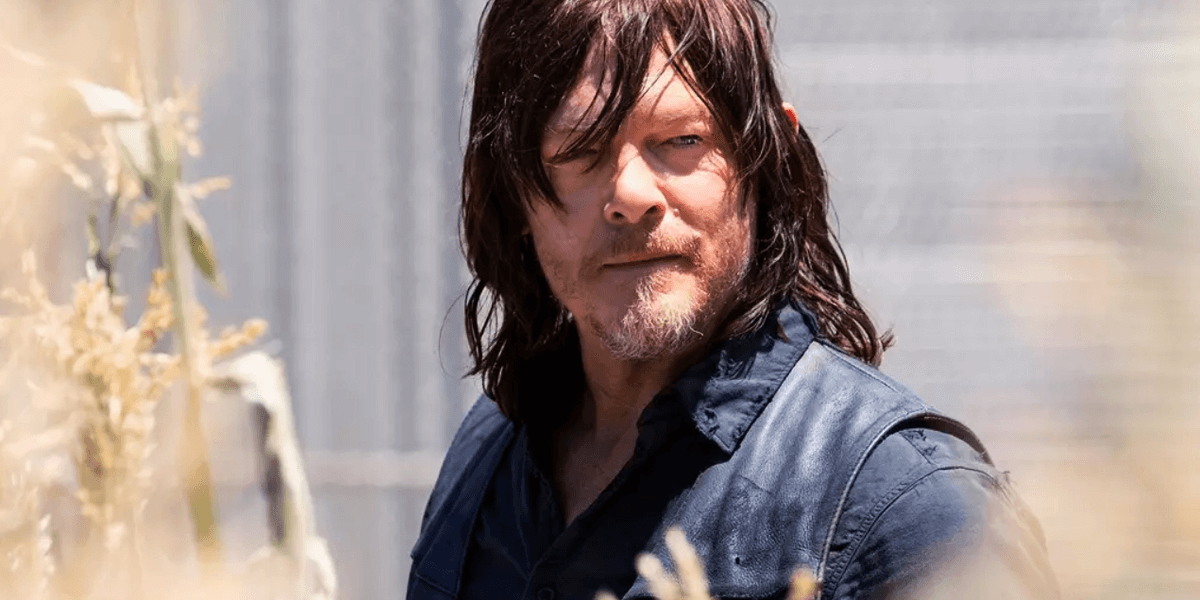 With The Walking Dead returning from its midseason break for eight more episodes, what better person to talk about what lies ahead than Daryl himself? Actor Norman Reedus recently spoke with EW about the upcoming new episodes and some of the new character who are being introduced, namely Whisperers leader Alpha, who is set to have some memorable scenes with our crossbow-wielding hero later this season.
Reedus explained how we are going to see a bit of the psychology of who the Whisperers are, not just Alpha but also other members of the group, as they seek to infiltrate and act with subtlety rather than the brute force we are used to.
You're going to get into the psychology of who they are — not just Alpha, but of her daughter Lydia, and how the group is dealing with that. It's very complicated and it's very clever, the way that they sort of infiltrate everybody. The threat is a different kind of threat for us.
You may remember Daryl isolating himself a bit before being brought back into the fold for this new threat. Reedus offered an explanation of what was going on there as well as what is going through his head as he has to step up and protect the communities once again.
He sort of exiled himself after the horrible thing happened with Rick. He's been out in the woods looking for a body. He won't give up. That's just who he is. He was like that with Sophia, when she was lost. He's just the type of guy that… he needs proof. He needs some closure. He needs to figure it out. He's been put on this mission, like you said, to bring Henry to Hilltop. When he gets there, all hell's breaking loose. There's a knock at the door. We're kind of called out, and no one's really stepping up. Daryl's like, "Screw it. I'll go do it." He ends up in a situation where he kind of has to man up.

I've always said Daryl's not the type of guy that's going to build a soapbox and get up and give inspirational speeches to large groups of people. That's just not who he is. He's an observer. He listens and he figures out a way to cut that distance in half. He's a no-bullsh— guy. All of a sudden, all of these things have happened. We've lost Jesus. We're bringing Jesus back. You kind of have a glimpse into the world of the Whisperers a little bit through this back door. He's trying to figure things out.

I mean, there are certain moments in the next two episodes where Daryl didn't get in someone's face. He kind of took a step back, and he's watching. He's waiting for a little crack to happen in that dam to get in there and open it up and let those waters out. He's very clever in a way that he's going to play both sides, in a way. He's going to try to get into the psychology of that mindset, of what it takes to live a life in a dead man's face and walk among the dead. He's trying to figure out a way to keep the people safe, but also try to crack that egg and figure out what's happening, you know? It's very complicated, and there's a lot of moving parts.
Reedus also explained how his interactions with Alpha and the other Whisperers might play out, what their similarities are, and what approach Daryl is taking when confronting this threat head on.
There's a lot of Daryl and Alpha stuff coming up. They're coming from two different places. She's coming from a place of she's got it figured out. She's figured out how to survive. The way that she's figured out how to survive is smart, but it's also so dark. Daryl sort of is put in the middle of this. He's trying to figure it out, but when push comes to shove, Daryl's like, "Let me go meet this girl."

It gets to a point where there's a mutual respect between them in some weird way. I know you saw from the clips that were put out of future scenes coming up where Lydia's saying to Daryl, "You're not like these people. You live outside of these walls. You're a wild animal. You get it more than anyone." I think Alpha kind of sees that in Daryl, and Daryl sees that in Alpha. As the story progresses, you'll get to know that there is a mutual respect between those two characters.
Finally, the actor offered something of a preview of Samantha Morton's performance as the Whisperers leader, gushing about how she has really taken on the role as her own.
I gotta say, working with Samantha, she's so good. She's so fun. She's coming at it like Axl Rose. She's squirming in his face, belting out the loudest noise. It's great. She was fun. Everybody has their own way of being a bad guy. Jeffrey's is to be confident and smile. The Governor was to be really serious. Samantha, she's kind of having fun being puffed up. She's kind of enjoying the mental of being Alpha. She's getting into it, and she comes at you like a snake with a smile on her face.

A lot of the characters on our show would be affected by that sort of showmanship. Daryl's like, "What the f— do you want? The whole snaky f—ing creepy-face-looking thing, I've seen it all at this point. What do you want? I'm just cutting to the f—ing chase. You're not freaking me out. What the f— do you want?" I think that is kind of breaking the ice with Alpha where she ends up like, "Okay, this guy's the real deal. You can't intimidate him."
All things considered, it would appear that there are going to be many fun interactions between our survivors and the Whisperers. This isn't just fighting another war and this preview teases a little bit of the deeper dynamics that will be in play when Season 9 returns for its back half of episodes.
The Walking Dead will return for eight more episodes on February 10th at its usual time, but AMC Premiere subscribers can stream the midseason premiere right now.