The Punisher Season 2, Episode 8: "My Brother's Keeper" Review
Forces finally collide as we head into the final third of the season.
By M.T. Bates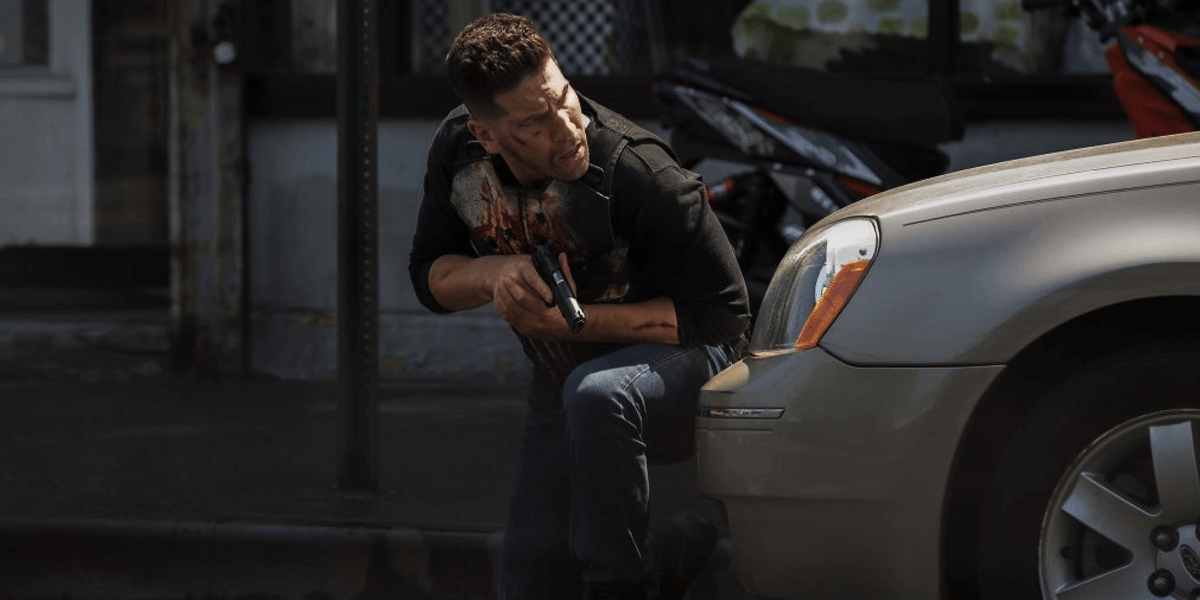 This episode of The Punisher kept it pretty tame up until the very end when it kicked into a higher gear as Frank and Billy finally came face to face once again. Billy froze, which isn't a trait he has ever displayed, but it hits him like a wave of PTSD. You aren't quite sure if he has it all under control, but one thing is for sure, he remembers… something.
Sloppy doesn't begin to describe what Billy has become as he is allowing rage to control him completely. When it was all said and done, Frank and Billy were both left pretty broken and confused, trying to piece it all together. Especially Billy.
Attempting to understand Billy's state of mind this season is an impossible task, so don't even attempt it. He is all over the place to the point that it is useless to try and pinpoint what it is going on, but Frank, as usual, is hyper-focused. He rarely loses himself and lets it slip without some fraction of control, and while Billy can't control himself in the least, he might have found someone who could.
What's interesting is how Amy's arc has really taken a backseat the last few episodes, which is disappointing considering it was the more interesting plot going on this season. This season has a real identity crisis going on and it is one of the major issues bringing this show down. It showed a lot of promise in the beginning and it's sad to see it not live up to those expectations so far. However, there are still a few episodes left to turn it around.
The members of Frank's party don't know what they want anymore. They can't figure out what path they want to take as they all hit a fork in their roads, except for Frank, but that doesn't mean it is any easier for him. The conflict within him doesn't boil over in the same way it would for others. Instead, it has an opposite effect, as it seems to mellow him out and lets him see a little clearer. Whether that is a good or bad thing remains to be seen.
The Good
Frank's confidence and clarity is on full display as he finally confronts Billy, bringing his foe's rollercoaster of an arc into more interesting territory.
The Not-So-Good
Amy's story has almost entirely taken a backseat at this point. It makes sense considering the spotlight is finally on Frank and Billy, but it's also unfortunate because her story was some of the more intriguing elements up until this point.
At this point in the season, it's feeling like the show has gone under a bit of an identity crisis as it shifted towards Frank and Billy, leaving behind the newer, intriguing storyline involving Amy. There is still some time for this to be corrected, but it's hurting the season a little bit as we slowly approach its finale.