The Punisher Season 2, Episode 11: "The Abyss" Review
Busted and disgusted, but not quite dead.
By M.T. Bates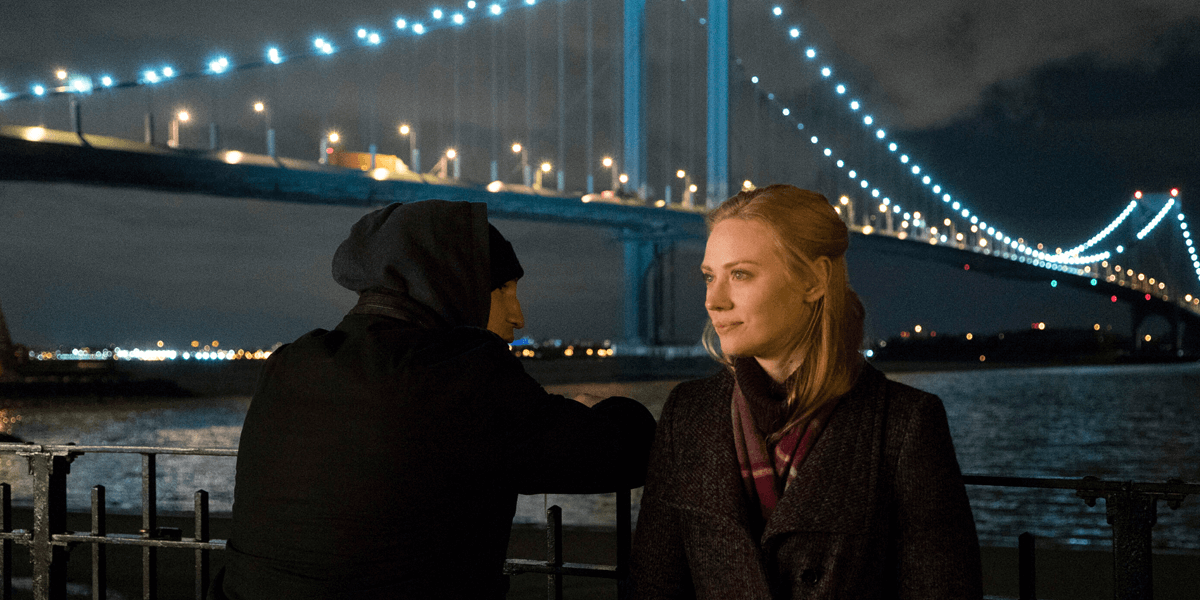 When we last left Frank in The Punisher, he was pretty much near the brink of death, beside himself with grief, and getting arrested. All in all, it wasn't a good day for him. Loaded up in an ambulance with Mahoney, it looks like it could be the end of the road for Frank… Oh, who are we kidding? We all know better by now, right?
After an Amy-free episode, she takes the lead in this one. Her feelings for Frank have grown immensely since the beginning of this season and she feels she needs to do all she can for him, because he would do the same for her. Curtis does what he can to talk some sense into her, but it falls on deaf ears. He always seems to be a step away from hitting his breaking point, but his resilience is impressive.
Our resident man of God, Mr. Pilgrim, is only fairing slightly better than Frank. Broken physically and mentally, pawing at every sinful vice he can, he continues to show the most interesting character traits to date. It's upsetting knowing that he had to share the villainous spotlight with the far less interesting Billy. Something menacing continues to brew within John and when it finally reaches its peak, look out.
Familiar faces from other shows are always a welcomed site. Fans love those crossover characters and this time we are treated to a very welcoming site of Karen Page. She has always been a powerhouse staple of the Daredevil series and a returning character of The Punisher's first season. Her and Frank had this bond and chemistry that he felt, but always wanted to deny.
Karen is doing what she can to ease his mind and heart, but she doesn't want to believe it and for good reason. She needs to put the pieces together for him, but she is going to need a little more help. As this is happening, Billy gloats and celebrates, feeling like he has accomplished what he set out to do. He feels like he has reached the end of his path, just not the way he intended.
Amy is doing her best to play hero out of respect and affection for Frank. She owes him that and more. Pilgrim gets news he was dreading and breaks down even more, making him a liability in the eyes of his employers. His arc continues to rule the show.
As the episode finishes, Frank frees himself from one set of shackles only to be thrown into another. Breaks don't come easily for the Punisher, but if anyone can adapt and overcome, it is him.
The Good
Karen Page is a welcome sight for this episode, while John Pilgrim's story has become one of the high points of the season as a whole.
The Not-So-Good
This episode serves as a good reminder that Pilgrim is a far more interesting villain than Billy has been this season. This season could have been better served without him taking a backseat all this time.
We are quickly approaching the endgame of The Punisher season two and we are glad to see the story finding its stride over the last handful of episodes. With two more to go, we are ready to see where this rollercoaster ride will take us.