The Punisher Season 2, Episode 5: "One-Eyed Jacks" Review
The only way to win is to not play.
By M.T. Bates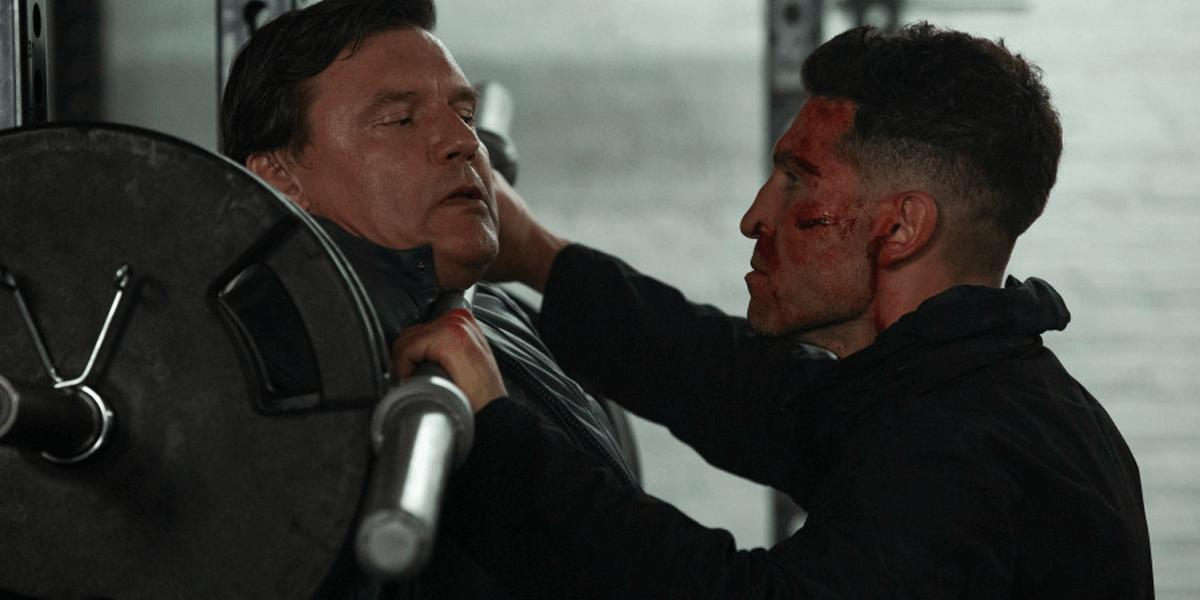 Somehow, Amy and Frank have built this weird father/daughter relationship at the beginning of this fifth episode of The Punisher season two, at least it plays out like that in the first few minutes.
It's a fun little dynamic from the two, but it isn't exactly something I see lasting knowing how cold Frank can be in the end, which is kind of his defense mechanism after everything that has happened to him. Amy tries to teach Frank a life lesson, but when the lesson goes against what he does best, you can be sure he will fail.
So, our mystery villain continues to be an enigma. Frank knows where to go for information as a reoccurring character from the Marvel Netflix shows pops up as usual. A little backstory is given on the mystery man, who goes by John Pilgrim, but not too much as it leaves more questions than answers.
Frank pushes hard for answers, but as usual it all gets turned on its head. Despite that, he finds a way to use it to his advantage. Madani continues her quest and finds herself in a new situation, which takes her down a dark trip into her past. The details are scarce but the emotion is real.
Billy is playing a new game come this episode and you can see where it is leading. Finally, it looks like his arc is picking up pace and traveling down a more interesting, if not predictable, road, but at this point it is a welcoming sight nonetheless. Billy has not been given much to work with, especially anything new, over the last few episodes. His story continues to be the least interesting aspect of this season.
This whole episode plays out like the beginning moves of a game of chess, even if one of the pawns ends up bloodied and bruised. Interestingly enough, while the three running stories might have converged earlier, they seem to have split up again, if only slightly.
Overall, this episode felt very different and that didn't hurt it. It feels like it could be the jumping off point to when this season really kicks into high gear. Everyone has new information and they all plan on using it in their own way, and you know when so many people are playing a dangerous game, someone is coming out worse for wear.
The Good
It feels like the pieces are beginning to fall in place for the season to kick into high gear. Billy's story also started to pick up the pace.
The Not-So-Good
Despite moving along much better, Billy's arc still feels more predictable and less interesting than what's happening elsewhere this season.
It feels like season two of The Punisher is coming to a point where everything is going to really find its footing. After a slight lull in the action, things are beginning to pick up steam.