Review: You Season 1 is a Worthwhile Obsession
There is good reason for this series to stalk its way to a second season.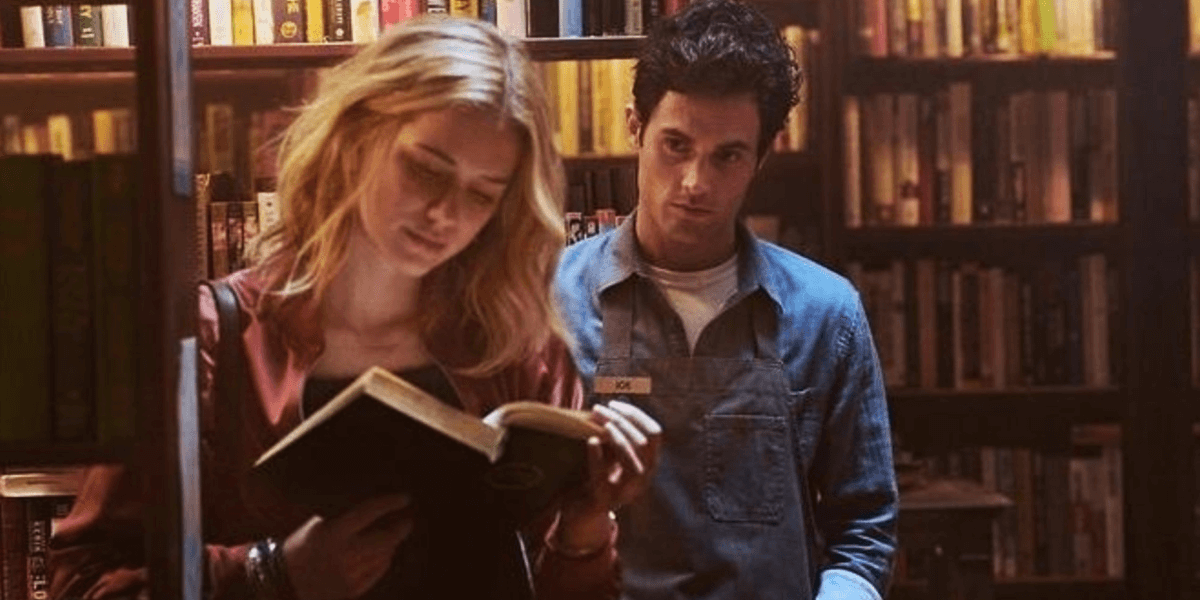 Since its premiere on Lifetime in September 2018, You has had the internet buzzing about the quiet bookstore owner with a murderous dark side. In late 2018, the series switched to Netflix, where its popularity skyrocketed enough to warrant a second season that has no premiere date as of this writing.
Based on the Caroline Kepnes book of the same name, You tells the tale of Joe, a normal-looking young man who has a secretive, possessive side that, once its unleashed, becomes very dangerous. Nothing and nobody will stand in his way of him getting what he wants. In this case, what he wants is a pretty woman who has caught his eye.
Badgley shines in the role of Joe, despite having reservations about taking the role in the first place. No stranger to television, Penn starred as Dan Humphrey on the popular Gossip Girl series from 2007-2012. He has also been in such movies as The Stepfather, Easy A, and John Tucker Must Die. He also fronts the Brooklyn-based band MOTHXR.
The first season of You was an enjoyable binge. While the concept of a stalker falling for someone who is obsessed with sharing everything about themselves on social media may be redundant, the series does a great job in switching it up and placing the narration in first person. In other words, Joe is telling the story himself thanks to the voiceover technique used throughout the episodes.
It's this feature that gives the series its uniqueness. The viewers hear Joe "talking" to and about Beck, explaining what drives him to do what he is doing. This provides something more than just a show acting out the dangers of being on social media and attracting strange individuals. Hearing Joe's thoughts and trying to justify his actions, whether it was murder or his lewd behavior as he spied on Beck outside her apartment, gave substance to the overall story.
Throughout the episodes, we see flashbacks to when Joe was younger. It's like a peek behind the curtain to find out what provoked Joe to be the monster that he became. Those memories provided the catalyst of his harrowing behavior and at times you could sympathize with the main character. He is also haunted by Candace, an ex-girlfriend who raises the question of whether he is responsible for her disappearance.
Each episode felt like it flowed nicely into the next. Aside from the language and violence in the series, there was also some well-placed humor. When Joe was killing or stalking, his voiceover would have some key entertaining lines and provided a comedic relief to lighten up the storyline.
The object of Joe's obsession is Guinevere Beck (Elizabeth Lail). Affectionately known as Beck, she appears in Joe's book store, and from that moment on, we see him go out of his way to stalk her both on social media and in person, even watching from behind trees outside her apartment window. It doesn't take long for him to win her over and soon the pair is dating. Joe's insecurities are unmistakable and strange events soon begin to occur.
It's not long into the season that we see Joe's true character as he begins to take out those close to Beck who are trying to convince her to break up with him. Her friends see the real Joe and soon begin to disappear. When she finds irrefutable evidence that he is not the sweet, sincere man that she thought, she herself ends up as one of his victims (or does she?).
The Good
The episodes had an all-around great flow from one to the next in an interesting story about sharing too much and the dark sides of the human mind. The narration was unique and added an extra layer of depth to the season.
The Not-So-Good
Having an obsessive stalker fall for somebody who obsessively shared too much is a bit redundant and convenient to set up this narrative, but the great storytelling more than made up for that premise.
Will Beck or Candace continue to haunt Joe? The second season of You may answer that question. Like in Kepnes' second book of the series, Hidden Bodies, our leading man finds himself in Los Angeles. Those connected with the series revealed that the next season will stray a bit more from the book and delve into Joe's background along with what makes him tick. There is no definite word on which of the other characters will make a return to the series, so we will need to stay tuned for future updates.