Why Luca Guadagnino's Suspiria Was a Box Office Failure
You're not alone if you are one of the many who has yet to see this movie.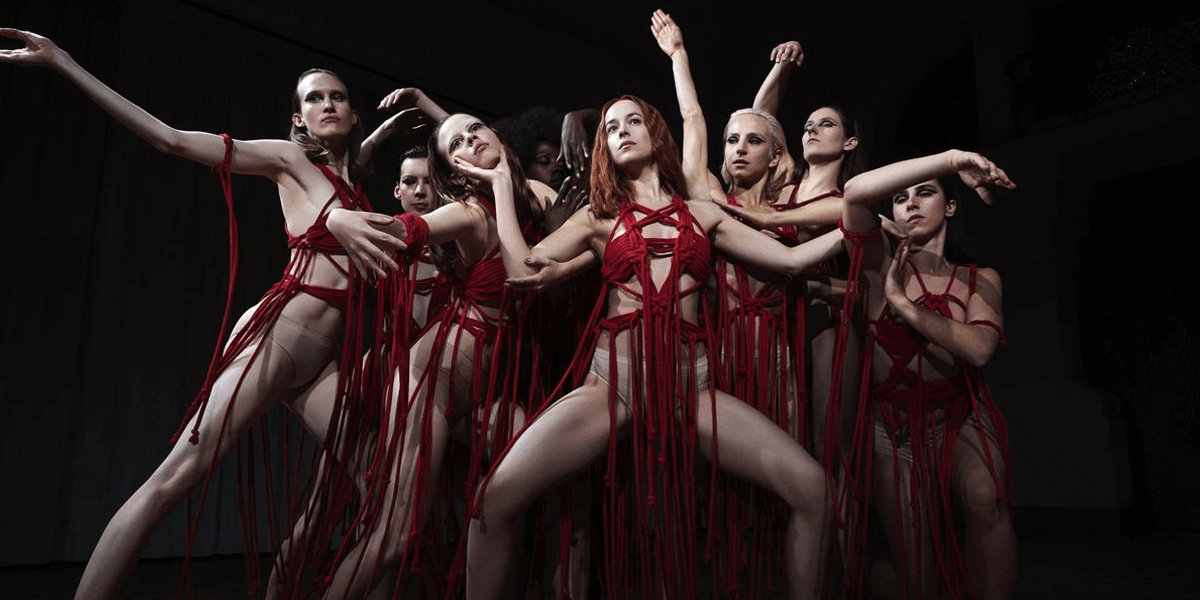 Released at a time when horror films have had a substantial amount of success, such as Get Out, Stephen King's It, and Halloween, to name a few, the remake of Suspiria should have been a sure bet for the genre... but it wasn't. Let's start out by separating out any disbelief or statement that sounds like they set this movie up to fail because Amazon Studios and Videa absolutely didn't. While a 20 million dollar budget might not be huge by today's standards, it is a good amount to put behind a project that really only had two things going for it: a cult following and a popular genre. Why then did this film only make $4 million? Why was it a flop? Let's take a look at the distribution of the film.
A limited October 26th release in New York City and Los Angeles really narrowed the film's presence during what could've been the time of most interest for it. Halloween night's limited, but wider, release of the film saw it playing in select cities like Dallas, San Francisco, and Seattle.
In total, the "wide" US release of the film was only 311 screens. If you really think about some of the larger exhibitors such as AMC and Regal, who sometimes have 15 or more auditoriums per location, this is not all that much for a wide release. So, what happened?
Larger exhibitors may have been hesitant or even downright resistant to showing the film in their circuits due to the nature of Amazon's streaming services. There are multiple accounts of Netflix and Amazon purchasing films to release straight to their streaming services without any theatrical distribution. Why wouldn't exhibitors fight back and potentially not allow their films to play?
If you really take a look at the current showing locations on the Suspiria movie ticketing site, you'll notice that many of the exhibitors showing the film are classified as boutique. The largest of note is Alamo Drafthouse, which is known for this type of film, so that makes plenty of sense. All of these points considered, it looks like there was indeed something larger at play with the distribution of this film, with larger theater push-back being the most likely culprit. Tell us what you think in the comments below.
Luca Guadagnino's Suspiria is a remake of a 1977 film of the same name by Dario Argento (Deep Red, Phenomena). This new version starred Dakota Johnson (Fifty Shades series) as Susie Bannion, Chloë Grace Moretz (Carrie, Let Me In) as Patricia Hingle, Tilda Swinton (Doctor Strange) in double roles as Madame Blanc and Dr. Jozek Klemperer, Mia Goth as Sara, and Renée Soutendijk as Miss Huller.
While the film marketed a fictional actor named Lutz Ebersdorf in the role of Dr. Jozek Klemperer in its trailers and press releases, it was later revealed this character was indeed played by Tilda Swinton, which was widely speculated about for months.
In Suspiria, evil lurks deep within a world-renowned dance company in Germany. Susie Bannion, an ambitious young dancer, travels there to perfect her ballet skills but soon learns something is amiss following her arrival. The dance troupe's artistic director, Madame Blanc, is an enigmatic woman committed fully to the art of dance and becomes fixated on Bannion for her own mysterious reasons.
After fellow students begin disappearing, Bannion attempts to unravel the mysteries that whisper beneath the surface with the help of her new friend Sara and grieving psychologist Jozef Klemperer. However, what they find unleashes a relentless nightmare that may have been better left stowed away in secrecy. The film arrived on November 2nd but showings have remained highly limited up until this point.