The Walking Dead's Tom Payne Discusses Exit, Frustrations with Character Direction
In light of the show's latest development, the actor behind Jesus had plenty to talk about.
By Chris Morse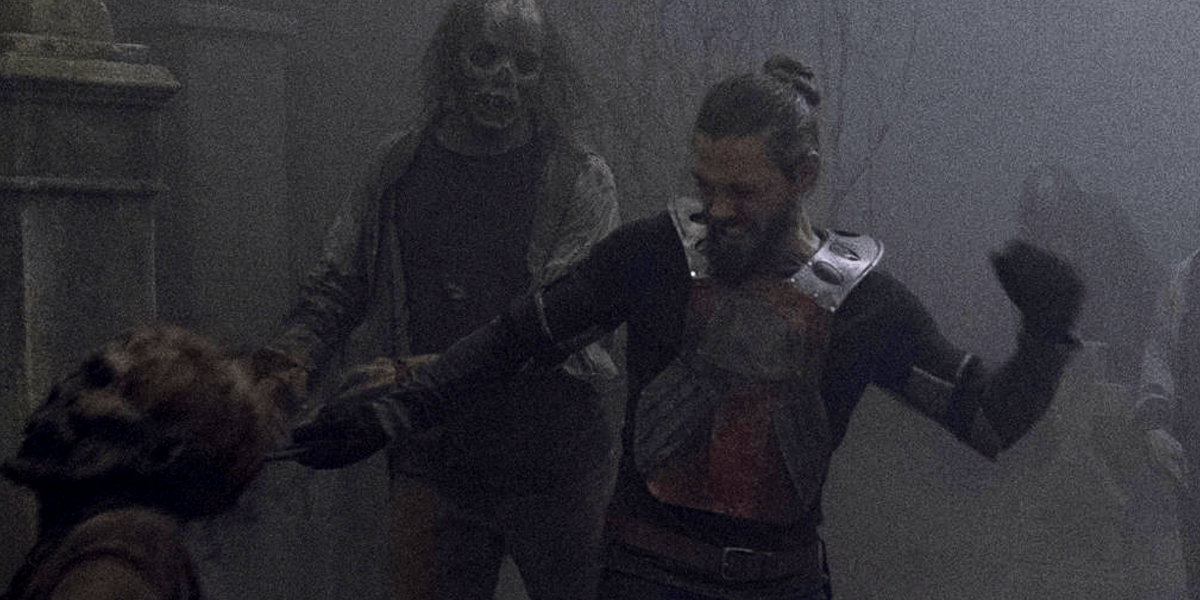 Spoilers for the midseason finale of The Walking Dead follow so turn back now if you don't want any specifics on what went down! We've reached the midway point of the show's ninth season and The Whisperers have made their first formal introduction to our viewers and characters alike. It was one of the finer episodes of the series, utilizing elements of horror and tension of the likes we haven't seen on the show in, well, basically ever. However, not all of our heroes escaped unscathed.

In another deviation from the comics, Tom Payne's Paul "Jesus" Monroe met his early end while fighting off a group of walkers to allow the others to make their escape. It was business as usual until one of these "walkers" ducked and stabbed him, eventually revealing himself to be a person wearing the skin of the undead to blend in with the herd. It was a masterfully done introduction after only teasing what reason may be behind that herd acting differently from the rest.

Unfortunately for our group, Jesus did not survive and we are left with this fresh, new (and not to mention creepy) threat without him. With this being his official exit from the series, Payne spoke with The Hollywood Reporter and discussed his ending, the role as a whole, and more in light of his departure. The actor got rather candid about the series with a few of his answers, especially with respect to some disappointment about what the character could have been.

[blockquote-0]

When pressed on whether it was his decision to leave the character behind or something that came from the writers, he again dove into what made him frustrated and how the character was underutilized compared to the source material. All in all, it could be considered a mutual split and he's glad this is setting up something so thrilling in light of moving on in this new storyline's wake.

[blockquote-1]

Some fans of the show who are unfamiliar with the comic series may have also missed the subtle revelation that Jesus was gay. That was teased a little bit this season and is a nod to the character's relationship with Aaron in the comics. Originally, Payne wasn't sure he wanted to see that transpire on the show but he has glad to see a little bit of that in his final episodes.

[blockquote-2]

Although he has no plans to reprise this role unless there is some really interesting story involved, it would appear that Payne is happy to close the book on Jesus and move on to something else. He emphasized that despite loving the character, the show version of him just never reached his full potential and that seems to be a lingering point of frustration and disappointment, as evidenced in his final comments in the interview.

[blockquote-3]

There's no denying there was some serious frustration being let out here following his departure from the series, but it was a solid exit all around that is setting up something very cool in the back half of the season. Both Tom Payne and Jesus will be missed, but as always, this series will shamble on.

The Walking Dead will return for eight more episodes on February 10th at its usual time on AMC.