Castlevania Season 2, Episode 4: "Broken Mast" Review
A little bit of fluff in the fourth episode makes way for some enlightening moments.
By M.T. Bates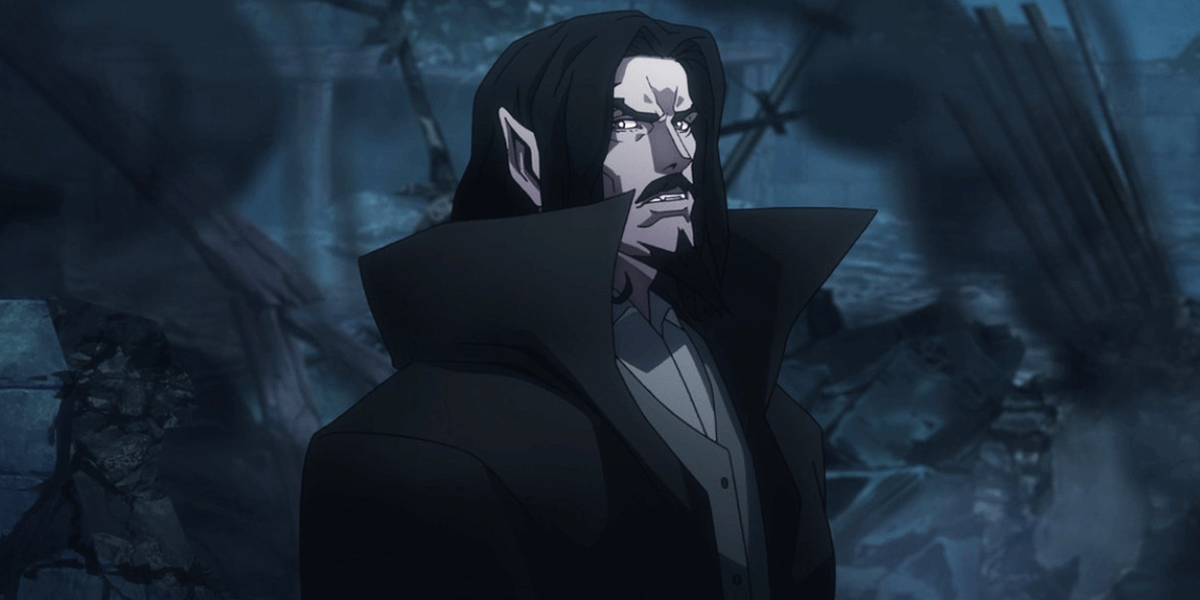 An auspicious start to this episode allows Godbrand a bit of time to shine and he is quickly becoming a gem this season. The attention quickly shifts to Carmilla and Hector, the former who is hellbent on pursuing her own personal agenda. She can only do so at the mercy of Hector, who is reluctant to succumb to her advances. They have an interesting dynamic as Carmilla's plans are fleshed out further.
Flashbacks are important pieces of the puzzle for this series, as it helps connect the dots between characters, although the one in this episode holds little weight at this point and seems more like a bit of fluff. It is not a bad scene but rather an unnecessary one given where we are in the story.
Dracula seeks out the council of Isaac and it is obvious he knows something is afoot. It almost seems like he knows Isaac is the only one he can trust right now, all while Godbrand and the other vampire lords make their way towards a local town.
Back with our heroes, however, is a scene of enlightenment focused around the observations of Sypha. This is a detailed and delicate scene that sheds light on the darkness that surrounds the heroes, exploring the humanity in Trevor and Alucard. This is quickly followed by the first big casualty of the season in an act of loyalty, friendship, and respect.
The Good
Godbrand is given his time to shine while the progression of our heroes' story took an enlightening turn this time around.
The Not-So-Good
The flashback scene in this episode felt like more fluff than substance.
While the weakest episode in the season so far, it still serves a vital purpose as the pieces in this chess match continue to be moved into place. One side rests and learns while the other deals with disarray within the ranks. The war continues...