Castlevania Season 2, Episode 3: "Shadow Battles" Review
The chess match continues in the new season's third episode.
By M.T. Bates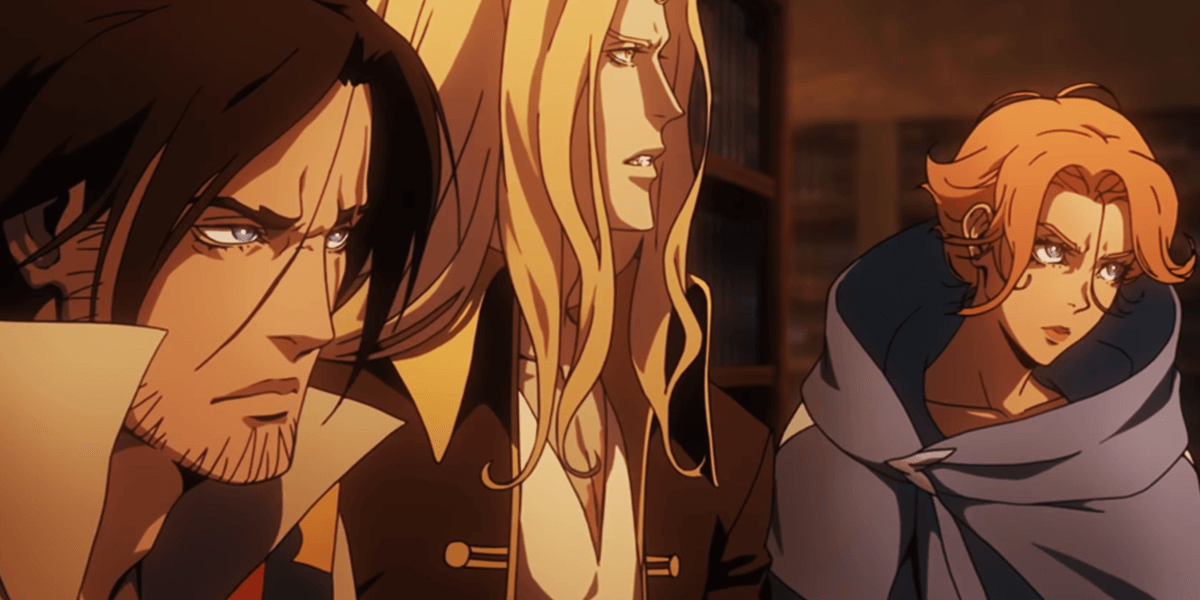 Hector has always been a peculiar character. His motives and ambitions are never truly understood but, like Isaac in the previous episode, we dig deeper into Hector's past to see how he came into the service of Dracula while the lord of vampires again bares his pain and anguish. This is a trait that is very befitting of such an iconic and legendary antagonist and it's refreshing to see more and more of it every episode.
Trevor and Alucard continue their gloriously-perfect squabbling as the trio travel to the destroyed Belmont estate, where they uncover a trove of wealth, weapons, and knowledge hidden below, along with a couple well-placed Easter eggs from the games. Fans will truly get some nostalgia from this scene.
As of now, this season is playing out like a game of chess on both sides. While not quite a slow burn, it is still highly-engaging, even when there is no action. The lore itself is more than capable to keep every viewer engaged. This isn't to say that interesting developments aren't happening within the ranks of the army of the night.
After a heated council between Dracula and Godbrand, Carmilla intercepts the latter villain and continues to focus in on her own desires. She doesn't disclose what they are but it is clear her reasons for being in this war under Dracula are much different than her master's reason. Godbrand may be a simpleton but his concerns are legitimate and his theories might be more plausible than one may think.
Strategic moves in this chess game are being made on both sides of the board. All of the characters know the endgame but getting to that point will be the hard part. Towards the end of this episode, Dracula shows a different side we aren't used to seeing, which makes you wonder why.
The Good
The dynamic between Trevor and Alucard is a lot of fun to watch while the scene at the Belmont estate is a treat for long-time fans of the franchise.
The Not-So-Good
This progression of the war might be considered slow for some viewers but the lore and developments along the way keep it all very interesting.
With the knowledge and weapons firmly in hand, Trevor, Alucard, and Sypha begin to plan their next move while Carmilla, Hector, and Godbrand hatch a plan of their own without the council of Dracula.