Official ChromeSkull Masks Are Coming
The iconic mask from the Laid to Rest franchise can soon be yours.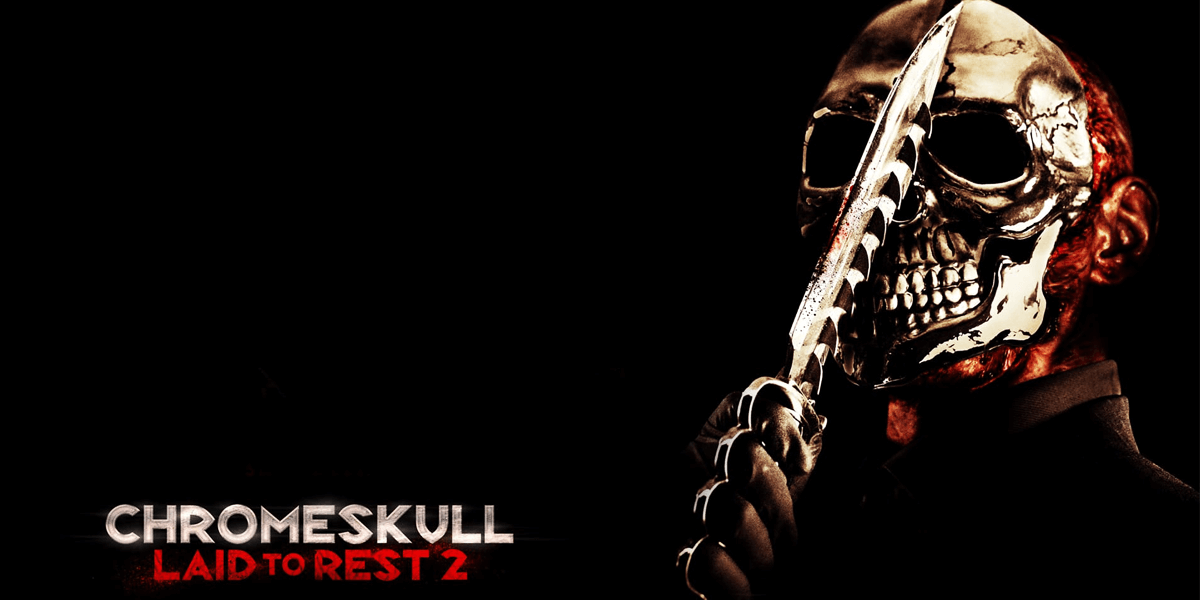 It's no secret that we are big fans of Robert Hall's Laid to Rest film series and its silent antagonist, ChromeSkull. As his name implies, one of his most distinct characteristics, apart from his sharp suits and wicked knife, is his intimidating chrome mask.
Creator, director, and special effects guru Robert Hall recently teased via his Facebook page that fans will soon be able to get their hands on an officially-licensed replica "just in time for Halloween and Scarefest."
Scarefest is a horror convention in Lexington, Kentucky that was held over this past weekend from the 14th to the 16th. Hall posted a picture of his booth from the convention and way in the background, you can see what appears to be a ChromeSkull mask.
We reached out to Hall to see when and where else these masks might be available for purchase going forward but have not yet received a response. However, we will be sure to update you as soon as we hear back. Meanwhile, we are hoping for more news on the third Laid to Rest film, Exhumed, which may have already been filmed. Only time will tell.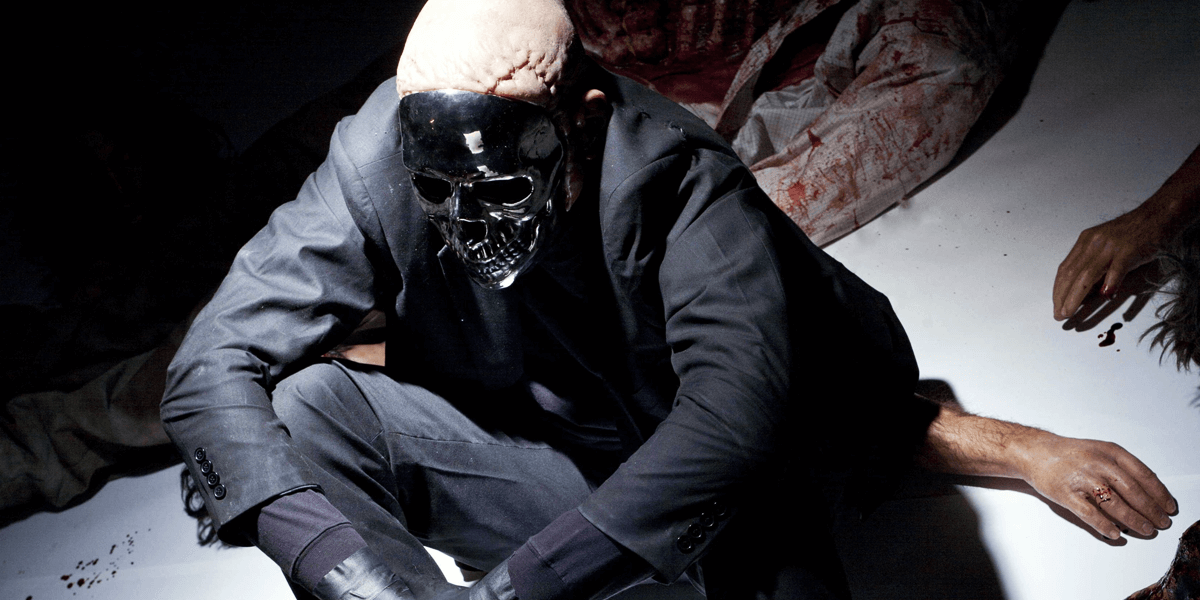 Laid to Rest 3 Possibly Filming with Nick Principe Returning
ChromeSkull is back as filming is set to kick off.
Read More