AMC is Now Advertising Rick Grimes' Final Episodes of The Walking Dead
The re-released season 9 trailer highlights that beginning of the end for our leading character.
By Chris Morse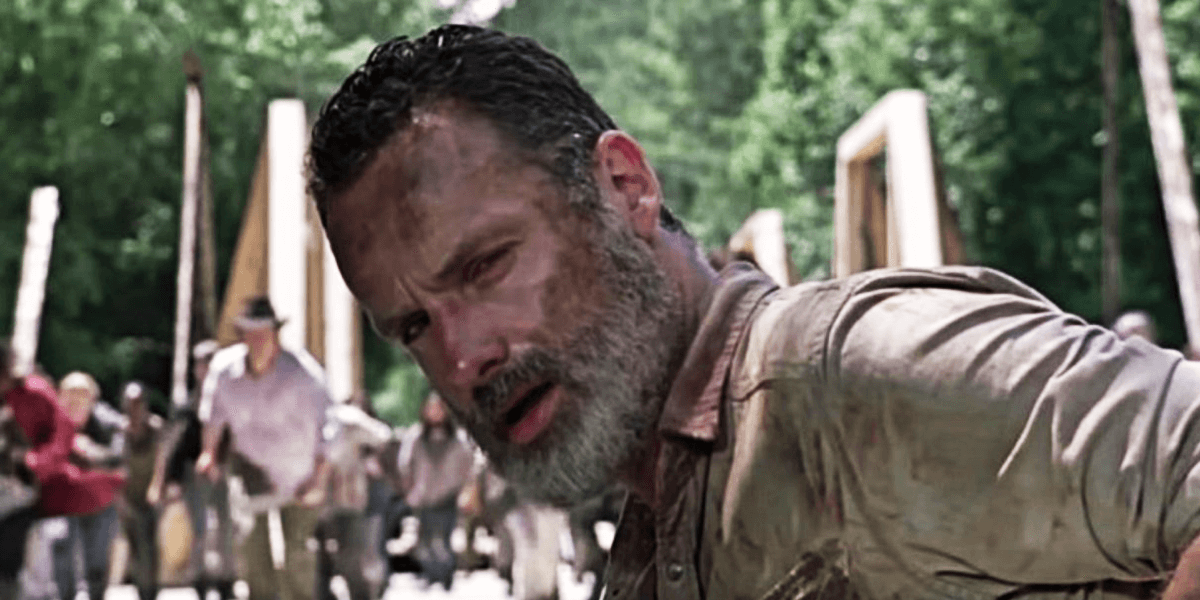 The Walking Dead is officially preparing for the exit of its lead actor, Andrew Lincoln, who has been playing Rick Grimes since 2010. AMC recently re-released the season 9 trailer that originally made its debut at San Diego Comic-Con and included a few minor changes in it.
Most notably, there is a new card advertising the final episodes of Rick Grimes along with the premiere date of the season, making it even more official that we'll be saying goodbye to the character sooner rather than later. Straight from the re-released Comic-Con trailer, you can check out a still below.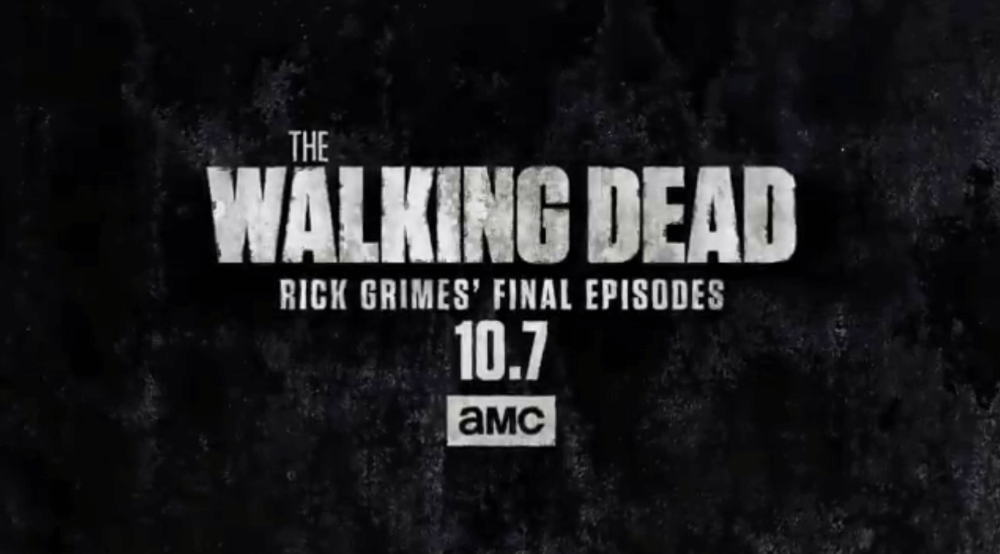 If you'd like to check out the new "final episodes" card yourself or need a refresher on the trailer, you can check out the post below from the official Twitter account for the series.
ICYMI: Watch the official Season 9 trailer before #TWD returns for Rick Grimes' final episodes on 10/7. pic.twitter.com/PZObLeBDds

— The Walking Dead AMC (@WalkingDead_AMC) September 8, 2018
Season 9 of The Walking Dead will jump ahead roughly a year and a half following Negan's imprisonment at the conclusion of the all-out war with the Saviors. You can check out the official synopsis and key art for the season below.
Last season brought the culmination of "All Out War," which pitted Rick Grimes and his group of survivors against the Saviors and their cunning leader, Negan. With Negan's life in his hands, Rick had a character-defining choice in front of him. By making the unilateral decision to spare Negan, Rick upheld the values his late son, Carl, championed in order to build for the future, but created conflict within his group.

Now, we see our survivors a year and a half after the end of the war, rebuilding civilization under Rick's steadfast leadership. It is a time of relative peace among the communities as they work together, looking to the past to forge the future, but the world they knew is rapidly changing as man-made structures continue to degrade, and nature takes over, changing the landscape and creating new challenges for our survivors.

As time passes, the communities confront unexpected obstacles, danger, and of course, walkers, but nothing quite prepares them for the formidable force they are about to encounter, which threatens the very idea of civilization that our survivors have worked so hard to build.
The Walking Dead returns for its ninth season on Sunday, October 7th.